Matt, Savannah, Al and Natalie are recreating some of the most famous pictures ever taken as part of the TODAY in History series. This morning, Natalie and her son Luke recreate a famous Charlie Chaplin still from his film, "The Kid."
Original photo: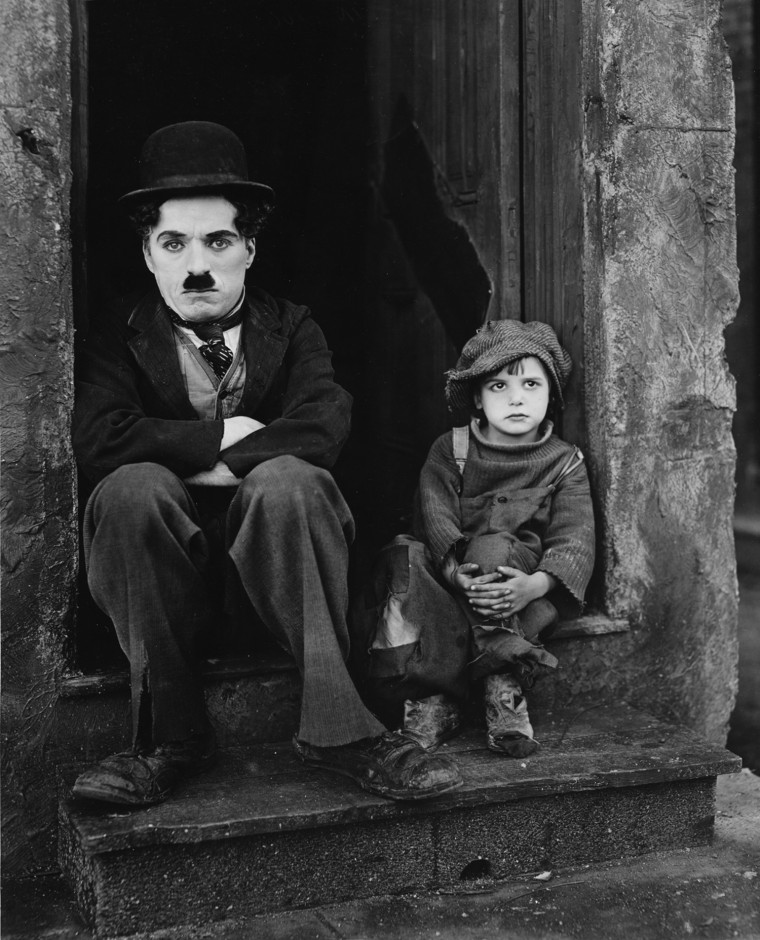 TODAY's recreation: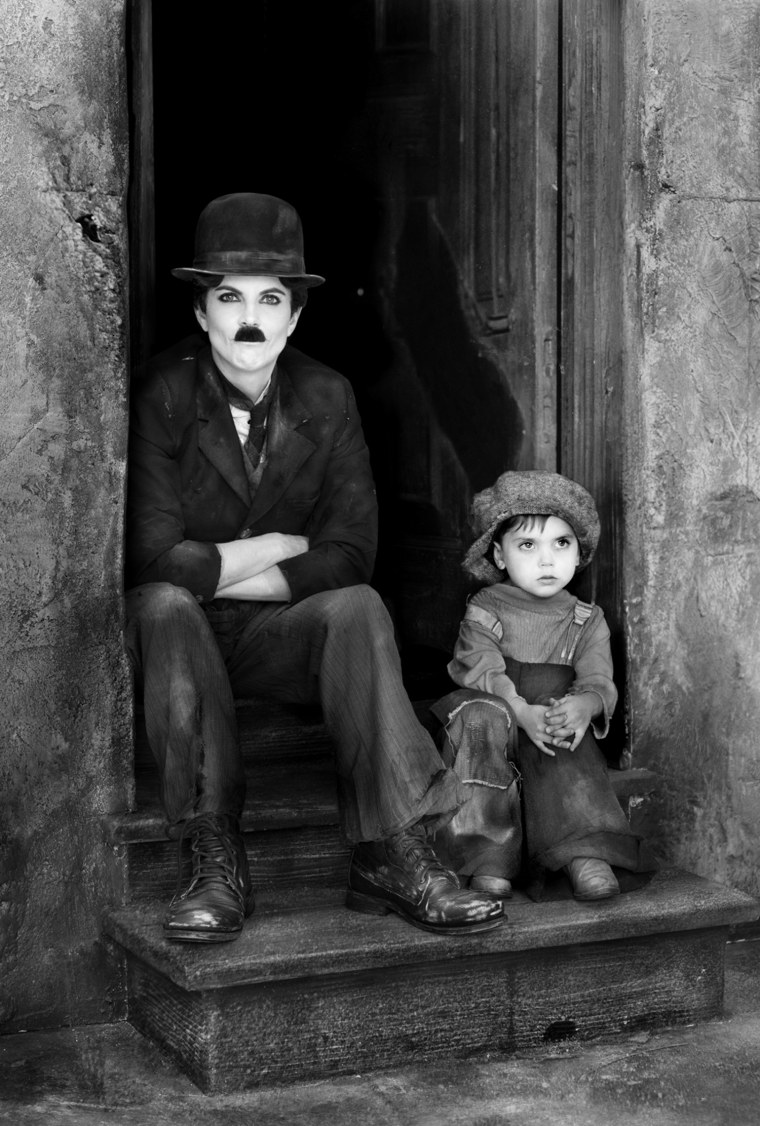 The resemblance is pretty uncanny.
Natalie Morales chose to re-make a publicity still from Charlie Chaplin's film "The Kid" after she said the child star looked "exactly" like her son Luke, "down to the little chubby cheeks and the pouty little face."
Luke, nearly 4 years old, had big shoes to fill. The original "Kid" star was Jackie Coogan, who at the start of production was also 4. Chaplin happened upon the young vaudevillian months after the death of his newborn son. "He came back and he said, 'This is the most astonishing person I have ever met in my life,'" his daughter, Geraldine Chaplin, told Natalie.
The adoration went both ways.
"There's something genuine between the two of them," Jackie's grandson Keith Coogan added. "They liked playing with each other. And Chaplin happened to be filming."
The film was one of the most successful of its time.
And although Luke didn't spend his formative years in vaudeville, Natalie said his training in "Funny Faces 101" — and a couple of professional makeup artists — prepared him for the TODAY in History photoshoot.
"Luke kept it cool long enough to snap that famous photo," Natalie said. "And then, like Chaplin, I let him improvise. Because you just can't take the kid out of 'The Kid.'"
Did Natalie and Luke faithfully recreate the photo? Tell us on Facebook, and point out any differences you see!
More on TODAY.com:
Slideshow: 12 more awesome recreations of iconic images
Fly him to the moon! Al Roker goes out of this world
Air Lauer: Matt recreates Michael Jordan's dunking pic
TODAY's fab four recreate Beatles' Abbey Road pic
5 best viewer recreations of Beatles' iconic Abbey Road photo