A woman met her birth mom for the first time in 34 years, and shared the emotional reunion in a dramatic video.
"I finally reunited with my birth mom after 34 years!" Rachel Ruiz captioned a March TikTok video with almost 4 million views. "My adoption was closed and I've been trying to find her for over 10 years with failed attempt after failed attempt."
The video depicts Ruiz nervously opening the front door of her home and embracing her birth mother, Angie Howard.
Howard, accompanied by her husband Teddy, is also greeted by Ruiz's parents, Brent and Marianne Haslam, her husband Felix and their 2-year-old son Enzo.
TikTok viewers got caught up in the emotion.
"You can tell she never stopped loving or thinking about you for a second," a commenter wrote. One added, "This is absolutely beautiful."
"The way your moms hugged each other ... you could feel the gratitude they had for each other," another person wrote.
Ruiz, a freelance photographer in Lehi, Utah, tells TODAY.com she was adopted at 2 weeks old in a closed adoption, when her mom was 17.
"My parents were open about telling me from a young age that I was adopted, so it wasn't a secret and I never felt as though I wasn't their daughter," she says.
Ruiz said she always felt an "urge" to learn about her biological parents, but under the terms of a closed adoption, in which adoptive and birth parents maintain their privacy, she didn't think it was possible. What's more, her biological father's identity was not listed on her adoption papers.
The only information Ruiz had about her mom was a brief physical description, education level and a list of hobbies. When she turned 18, her parents shared two tokens from Howard: a knit blanket and a letter written on the day of her birth, expressing her wish to reunite one day.
"I wanted to show her that this decision was a good one and that I was happy and healthy," says Ruiz. "That's when my parents and I put in the work to find her."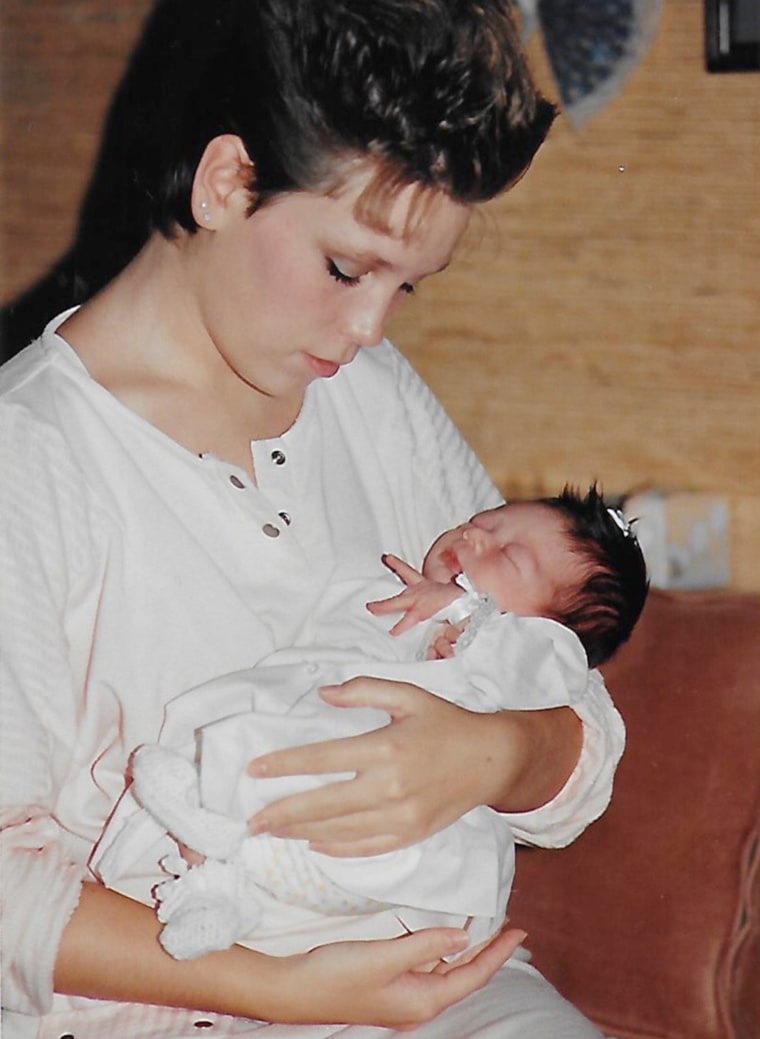 Ruiz contacted the agency involved in her adoption; however, she says they didn't provide new information. She did learn that her birth mother's maiden name was Deveraux, by squinting at agency paperwork to see through a line of white correction fluid. Ruiz searched for her mom's name online, without luck.
In 2014, Ruiz took a home DNA test through the genealogy company Ancestry.com. Among discoveries like her English and Welsh heritage, Ancestry.com revealed possible family matches with the last name Deveraux — one, she would later learn, was her maternal grandfather Richard — whom Ruiz messaged, but she never heard back.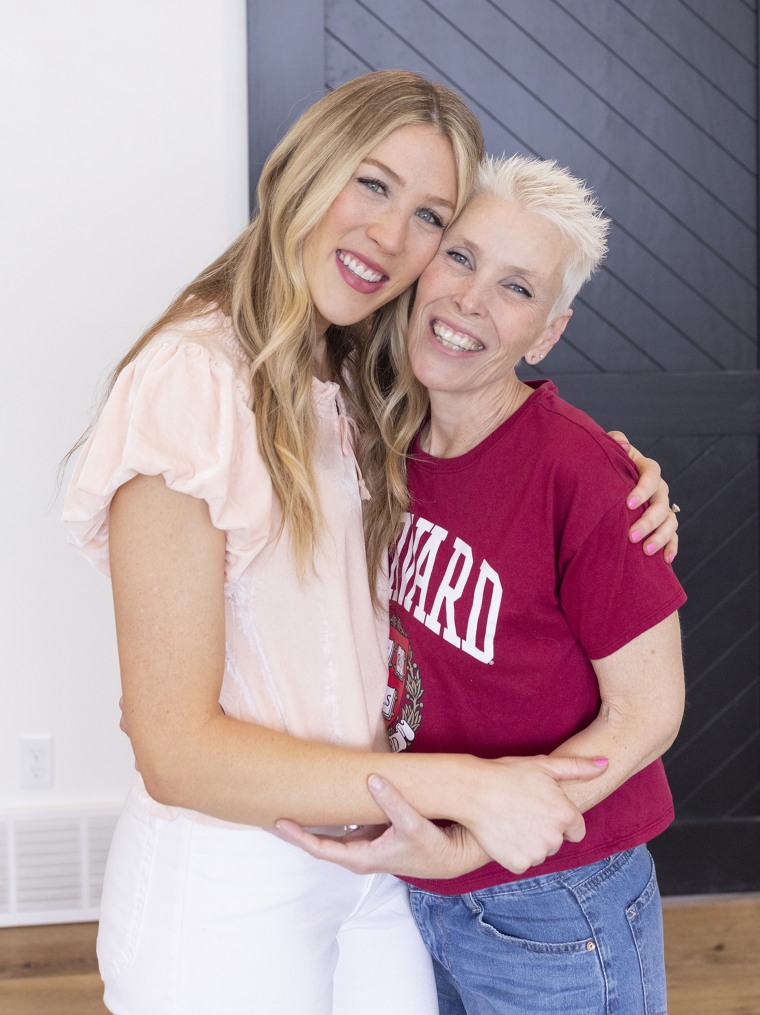 An online search produced an obituary for Ruiz's grandfather Richard Deveraux, in which Angie was listed as a surviving relative.
"From there, I found Angie's Facebook profile," says Ruiz. "I sent her a Facebook message that basically said, 'Hey, I believe we are related after looking at my adoption papers and my DNA test.'"
Howard didn't see her message until Christmas Day. She responded "that second," says Ruiz.
"She wrote, 'I think you are onto something ... I've been praying for this day for 34 years and always wished you would show up on my doorstep,'" recalls Ruiz.
Ruiz printed out their Facebook conversation and presented it to Brent and Marianne as a Christmas gift. "My parents were ecstatic," she says.
Ruiz learned that while her birth mom lives in Arizona, she grew up in Pleasant Grove, Utah, about 30 minutes from her childhood home in Draper.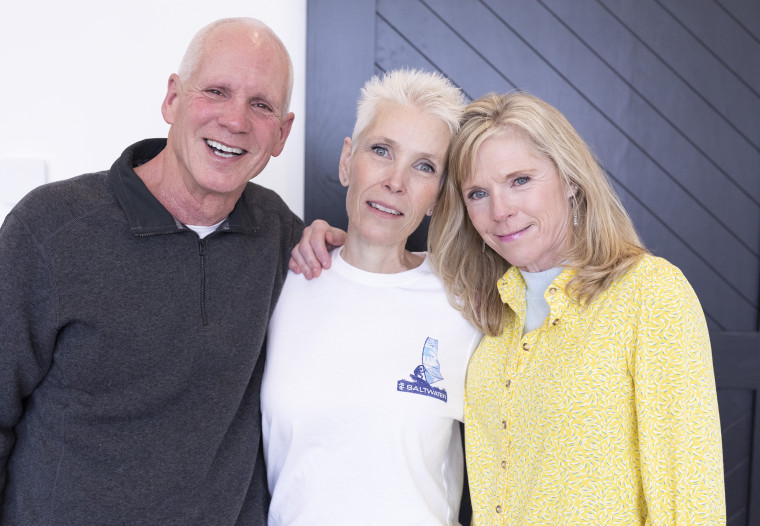 "Angie said, 'I am coming to Utah and would love to meet you,'" says Ruiz. "She wanted her family to be complete."
On Jan. 26, 2023, Howard met her birth daughter for the first time. Ruiz's husband filmed her jittery anticipation moments in the minutes beforehand.
"I was pacing the floor and my heart was beating a million times a minute," says Ruiz. "I saw Angie pull up through the doorbell camera and remove her coat and set her purse down so she could hug me."
When Ruiz faced her birth mom, "It was like looking into a mirror."
"We have the same facial features and a low voice," she says. "We're both artistic and free-spirited."
Ruiz learned she has a 30-year-old half-sister who lives in Arizona and a half-brother who died of cancer as a child.
That afternoon, Ruiz met her biological grandmother three days before her grandmother died.
"There wasn't much communication, but you could see the gratitude in her eyes," she says.
Howard also met Ruiz's parents. Footage from their visit was spliced into Ruiz's TikTok video.
"My mom thanked Angie, as my parents couldn't have biological children," says Ruiz. "Angie said how grateful she was that I was raised by such loving parents. She always prayed for that."
In June, Ruiz and her husband are welcoming a baby girl via surrogate.
Completing her family, says Ruiz, "is a dream come true."
Related video: