Two sisters recorded a hilarious video confessional to their late mom that's lifting sorrow for people in grief.
In July 2022, Sara Wollner and Katie Riggins' 63-year-old mother Karen died of pancreatic cancer in her hometown of Albany, New York. As a single mom, Karen (whose nickname was "Kare") took pride in teaching her three daughters to mow lawns and shovel snow while keeping them stylish in French braids and with shopping trips to the mall.
"We called her 'Crazy Karen' because she always had a comeback and she loved to poke fun at herself," Wollner, 30, tells TODAY.com.
"We lost our dad when we were little so it was us girls against the world," Riggins, 33, tells TODAY.com. "When something bad happened, Karen would say, 'Let's laugh about it and keep it moving.' Our family motto was, 'We are women, hear us roar.'"
A few weeks ago, Wollner and Riggins reminisced about everything their mom had missed in their lives, including their mistakes without her guidance. In honor of November's Pancreatic Cancer Awareness Month, they recorded a hilarious confessional.
"So, our mom died a little over a year ago and these are some of the things that we'd like to confess to her, that have happened since she died," Wollner said in the TikTok video with more than 19 million views. "Number one, we didn't know that we had to file your taxes."
"Nope," chimed Riggins, as the girls dissolved into wheezing fits of laughter. "I didn't know that I needed to get my own (car) insurance ... (I drove) an uninsured car for 7 months and then suspended your license plates — and mine. So I couldn't drive either car."
Wollner added, "We know you had the same license plate for years, so R.I.P. to 'AZK' or whatever the numbers were."
"And to you, mom," interrupted Riggins.
Through tearful laughter, Wollner confessed that she was forced to skip their older sister Megan Dixon's baby shower due to a stomach virus, leaving Katie to shoulder hosting responsibilities.
"I had to do it alone!" said Riggins.
"Megan was a good sport though," said Wollner. "Sorry about that."
Riggins revealed, "I tried to do a charity walk for cancer and I couldn't finish it. And I think I broke my foot."
Wollner explained why she didn't cry at her mom's funeral: "It's because I was so pregnant that if I cried, I would have thrown up."
"Lots more to come," concluded Riggins. "We'll continue to disappoint you as time goes on."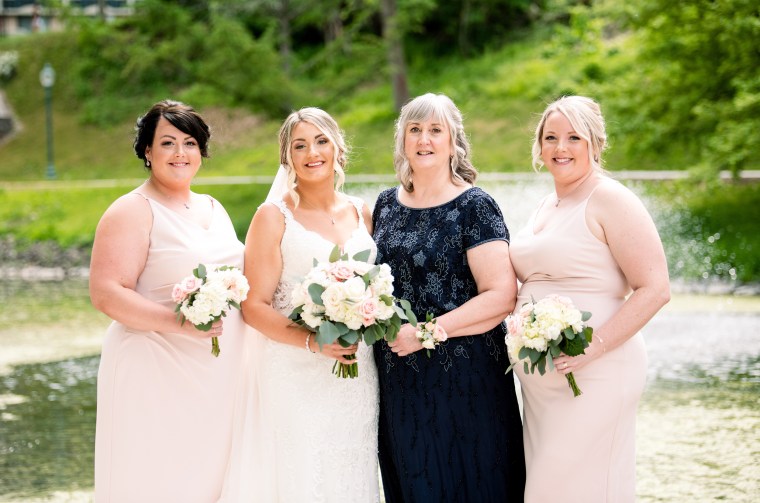 The confessional helped people grieving their own moms.
"My mom died in April. Thank you, I needed this laugh (Note to self: file her taxes next year)."
"I lost my mom over a year and a half ago and I've been very depressed BUT seeing this video and your perspective is so refreshing and heartwarming."
"My mom passed (away) in July 2020. I need to tell her that she is being taken to court by one of her creditors."
"This is the BEST healing. My sister and I tried to spread mom's ashes in a blizzard. We ended up wearing her!"
"Confession: My mom died a year ago (and) I couldn't cry at her funeral because I accidentally took my brother's anxiety pills instead of my thyroid pills."
TikTokers called the confessional "healthy therapy" and recommended that the sisters become grief counselors.
"Death is a taboo topic ... and grief doesn't have a timeline or an end point," Wollner tells TODAY.com. "We'll always grieve our mom and we believe this is how she'd want us to cope."
"There's no right or wrong way to grieve," adds Riggins. "People may feel judged to laugh during grief but it doesn't mean you aren't sad or don't miss that person ... we have to navigate this with humor because we have no other choice."
On Nov. 14, due to popular demand, the sisters recorded a second TikTok video, titled "Konfessions to Kare."
"We're going to try really hard not to wheeze so much," Riggins promised in the video, before owning up to more mistakes. "I had to move twice in two months. On the second chaotic move, somehow a box landed on my stove and the stove may or may not have turned on," she said. "The box caught on fire and ... my new apartment smelled like smoke."
"Almost immediately evicted!" added Wollner.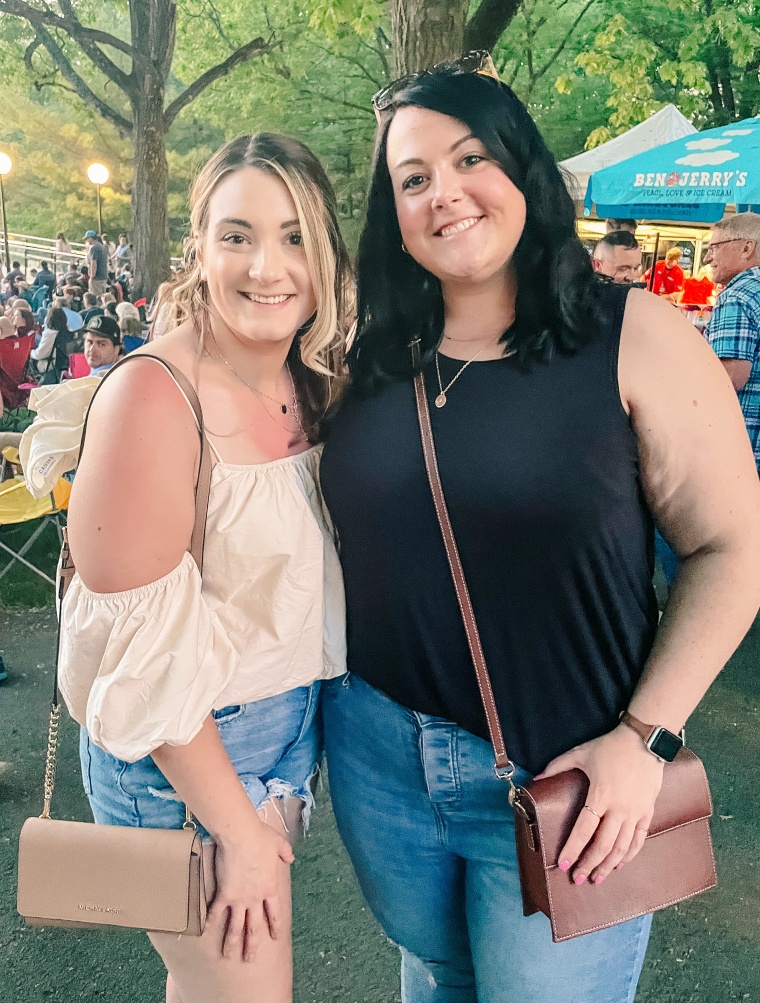 "When we were moving your stuff out of your old apartment, we accidentally dropped your really nice Dyson vacuum and the wheel popped off," said Wollner. "It rolled across the driveway and Katie had to crawl underneath a stranger's car to get it."
"If you're wondering why we went to the mall the day that you passed away, it's because we literally didn't know what to do with our time," said Wollner. "Then we realized at the mall that none of us called the funeral home so I took that call — from the middle of the mall by the food court."
That video, with more than 760K views since it was uploaded on Nov. 14, led to comments like, "Sitting in a hospice house with my mom, who is hours away from death, laughing so hard. Thank you," and, "As a mom, I can't tell you how happy it makes me to think of my girls grown up laughing together like this one day."
Katie and Sara tell TODAY.com that they, along with their sister Megan, are recording an ongoing grief series on TikTok.
"And to mom, this goes out to you," Wollner said in the video. "We'll continue, as Katie said, to disappoint you as time goes on. Love you."