Since her time as an executive in Facebook's early days, Randi Zuckerberg has honed her media and tech expertise. By the time she had two kids, it was the makings of a perfect storm: Zuckerberg is now the founder of Dot Complicated, an online community that aims to "untangle our wired wonderful lives."
Zuckerberg regularly appears on the TODAY show, giving viewers reviews of the best apps out there. And as a member of the TODAY Parenting Team, we love Zuckerberg for the frank way she talks about the realities of new parenthood, like she did in this post. (Warning, if you have a newborn, BEWARE of week 6, says Zuckerberg.)
So we are happy to welcome Randi Zuckerberg as part of our TODAY Tastemakers team. She'll be chiming in regularly to offer advice and answer questions. Do you have an issue you'd like her to tackle? Let us know on our Facebook page!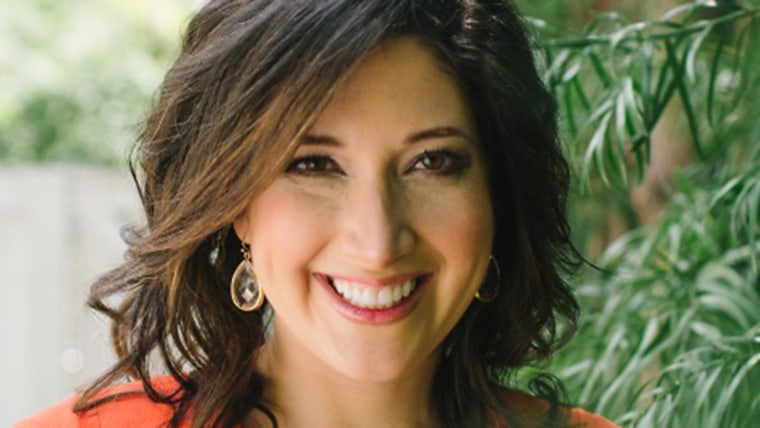 Randi Zuckerberg is an entrepreneur, investor, public speaker, and media personality, passionate about the intersection of technology and our modern lives. As an early employee at Facebook, she led major consumer marketing initiatives in the company's formative years, helped launch the live streaming video industry, and was nominated for an Emmy Award in 2011 for her innovative coverage of the midterm elections, combining television and social media.
Since leaving Facebook in 2011, she has published two books: Dot Complicated, a New York Times Best Seller, about our exciting (but complicated!) wired lives, and Dot, a children's book about a tech-savvy little girl, set to become a children's television show in fall 2016, in partnership with Jim Henson Productions. Randi is the host of a weekly business talk radio show on SiriusXM, and a frequent contributor on The Today Show. A lifelong lover of musical theater and a trained opera singer, Randi joined the cast of Rock of Ages on Broadway in Spring 2014 in a leading role for 30 performances. In 2015, she joined the American Theatre Wing's Advisory Board and became a TONY voter.
Randi is also a passionate advocate for women in entrepreneurship and leadership. She has invested in and advised more than a dozen women-led startups and she serves on the board of Professional Diversity Network, a publicly traded company, working closely with Fortune 500 companies to close the gender and diversity gap. In 2016, she will appear on screen as a panelist in the television show, Quit Your Day Job, on Oxygen TV, highlighting female entrepreneurs across the country, as they seek investment and mentorship.
Randi is a graduate of Harvard University and currently resides in New York City with her husband, Brent, and two sons.