Danielle and Alexander Meitiv consider themselves traditional parents in many ways.

"Our kids have strict bed times. We limit sweets and TV, and they do chores around the house. We eat dinner together every night," Danielle Meitiv told TODAY.com. "To us, kids walking around the neighborhood is also a very normal, natural part of a traditional childhood."
Authorities apparently disagree.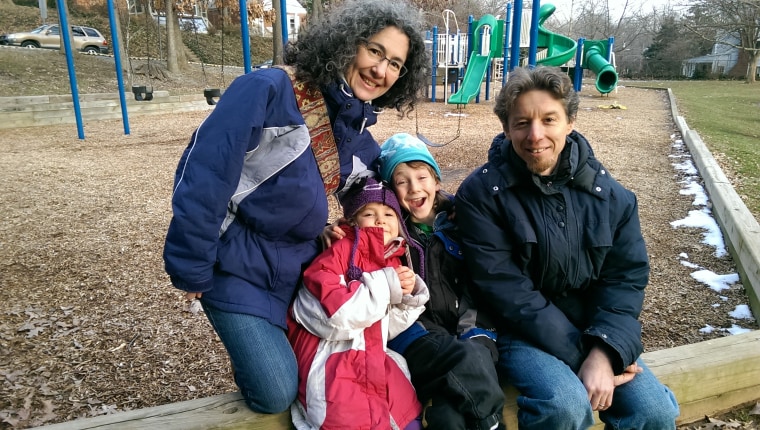 The Maryland couple, who live just outside Washington, D.C., says they currently are under investigation for neglect because they let their children play in neighborhood parks and walk home together — without an adult.
"This is a really important part of our parenting philosophy. Children need to learn responsibility and independence," she said. "This makes them confident. They learn to navigate the world."
Police first received an anonymous call about 10-year-old Rafi and his 6-year-old sister on Oct. 27 after Danielle let the kids play after school at a park just blocks away from their home. A few days later, a child welfare worker paid a visit to their home and informed them it was against state law to leave children unattended. Danielle challenged the claim after reading up on the law, arguing it only applied to kids left in a dwelling or motor vehicle.
She said she later received a letter saying the case had been dropped.
The second anonymous call to police came Dec. 20, after Alexander dropped the kids off at another park, this one a mile away from home. Officers picked up the children about midway on their way back home.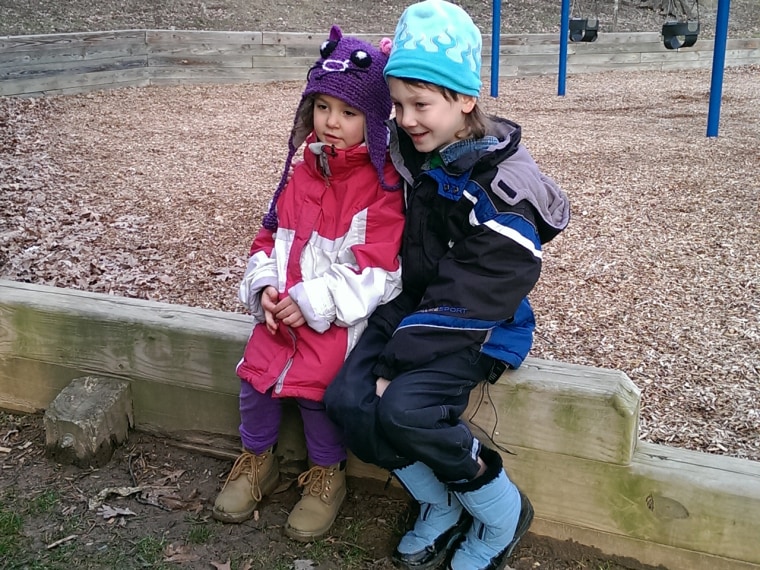 Police lectured Alexander, a physicist at the National Institute of Health, about endangering his children during a tense exchange, the couple said. Their son called his mom on her cell phone at one point, in tears and fearful that his dad was about to be arrested.
A child welfare worker showed up at their home days later with a safety plan Danielle said her husband was forced to sign, or risk having their children taken away. This week, the worker returned to their home after surprising the children with a visit to their school.
"He asked things like, 'What would you do if someone grabbed you? The world's a scary place and there are creeps out there who want to get you. All kinds of horrible things which just aren't true," said Danielle, a science consultant and writer.

Montgomery County police referred all questions on the case to the county's child protective services. Mary Anderson, a spokeswoman for the agency, would not comment because of confidentiality rules but did provide some general background.
"We are required as a CPS agency to follow up on every call that comes in," she said. "When a call comes in for suspected neglect, we're required by law to follow up in five days."
Danielle said she and her husband have not risked their children's safety and have thoughtfully built up their children's independence in steps.
"It's like anything else, like letting your kids have a bigger allowance or maybe now they can handle a steak knife instead of a butter knife," she said. "We teach children things progressively. They get more responsibilities and privileges when they're able to handle them, and we feel our children were able to handle this."
The couple are scheduled to meet with CPS officials again next Tuesday. 
Lenore Skenazy, the mother and writer who created the "free-range" parenting campaign to combat a generation of overprotective, micromanaging parents, said national crime statistics consistently prove the country is a safer place today than decades ago when she was a child.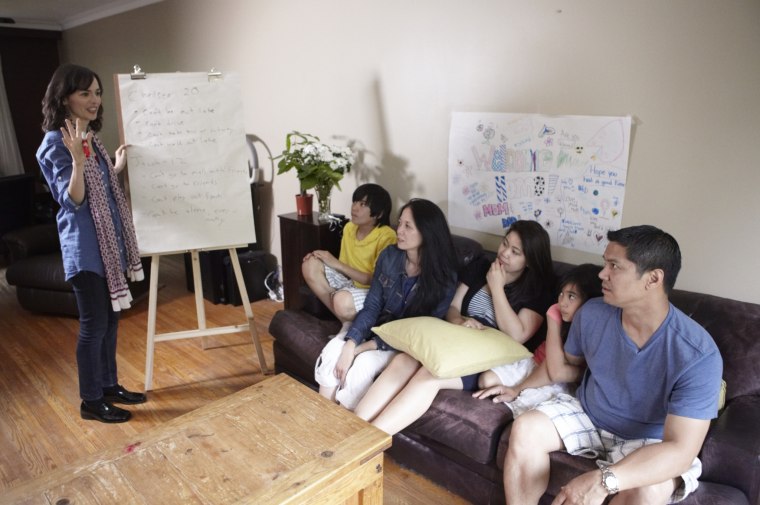 "We think we can get to absolute perfect safety and anything less is unacceptable. When I was 5, I walked to school, and my crossing guard was 10," said Skenazy, 55. "And now a generation later that 10-year-old helping me cross safely wouldn't be able walk himself home?"
Skenazy has a new reality show, "World's Worst Mom," beginning Jan. 22, on Discovery Life network, that visits different "helicopter" parents each week to help them loosen their grip on their children. The show is a play off the title many dubbed her in 2008 after she let her then 9-year-old son ride the New York City subway by himself.
Danielle Meitiv said she hopes to settle her family's case quickly, but doesn't regret how she and her husband have raised their children.
"We're helping to give other parents confidence to let their kids roam a little more and feel less afraid of the world," she said. "And frankly, we're not going to change our parenting, because we don't think we're breaking the law. We think overprotecting our children is actually more harmful."
Follow TODAY.com writer Eun Kyung Kim on Twitter.