The Cincinnati Reds are hoping their stadium's new nursing suite will be a game-changing hit with moms.
The team's Great American Ballpark is believed to be the first stadium to feature a suite "exclusively as a quiet place for moms to feed and care for their babies," according to Reds spokesman Michael Anderson.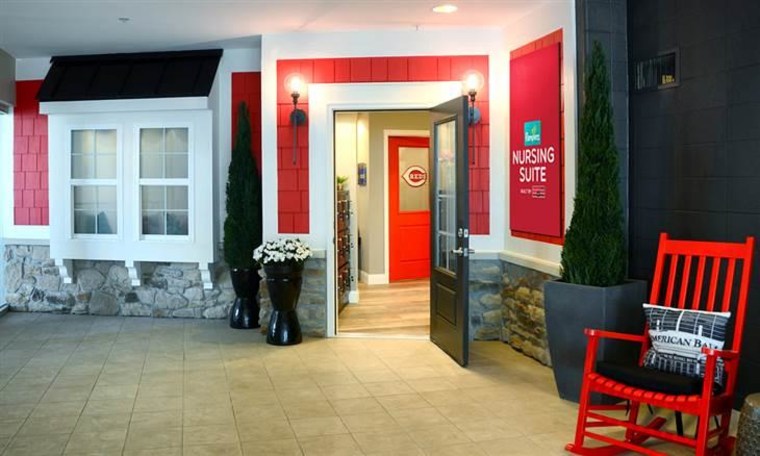 Last season, Reds executive Phil Castellini was told that many moms had asked for a quiet and private place to feed babies at the ballpark, Anderson told TODAY.com via email. The franchise teamed up with Pampers and local homebuilder Fischer Homes to make that a reality.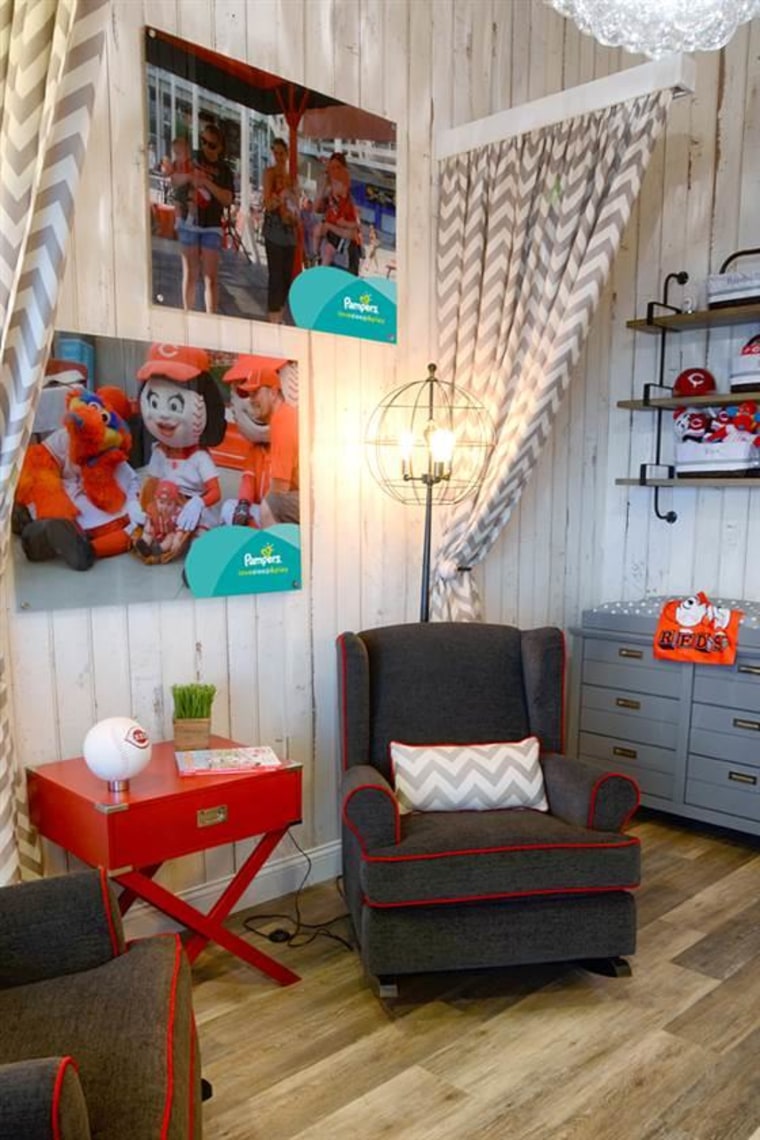 In a statement, Fischer Homes spokesman Steve Whaley called the room a "warm and inviting place where moms could still stay connected to the game, but also have all the comforts of her home."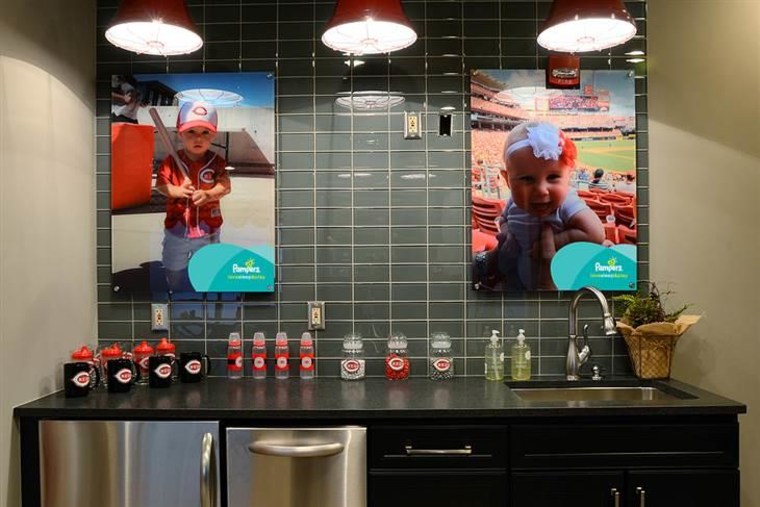 Amy Hucke, a Fischer Homes architectural designer, said in her own statement that the room was designed after talking with local moms about their needs: "Moms are looking for places to nurse, a secluded area to pump, a comfortable diaper changing area, and a place to store her things."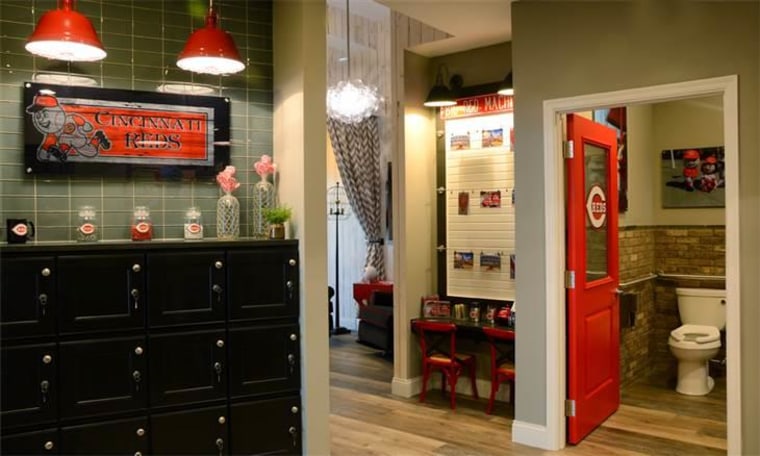 Anderson wrote that the suite also includes "five comfortable gliders ... [a] private restroom, [a] kitchenette with a sink, ice and refrigeration ... and a flat-screen TV so mom doesn't miss any of the game."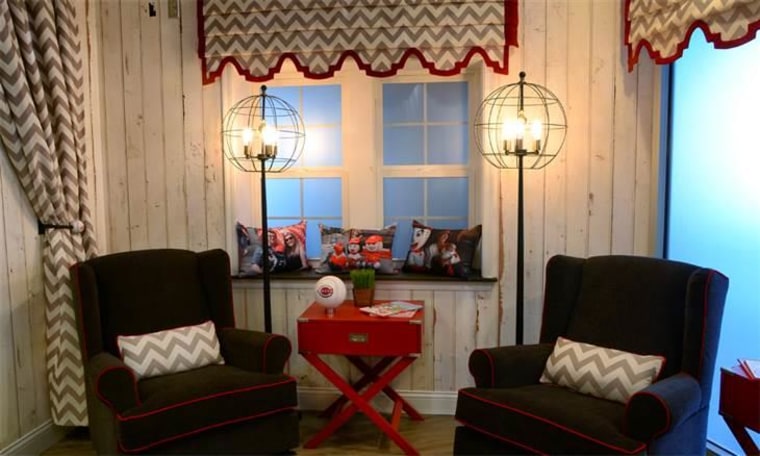 The nursery, dubbed the Pampers Nursing Suite, is expected to be ready in time for the Reds' home opener on April 6.
Follow TODAY.com writer Chris Serico on Twitter.
This article was originally published Mar. 30, 2015 at 3:16 p.m. ET.