LeBron James never went to college, but the Cleveland Cavaliers superstar wants to give kids from his hometown a chance to live their own dreams by getting college diplomas.
On Thursday, James announced that through his charity, the LeBron James Family Foundation, he vows to send qualifying students from Akron, Ohio, to college on four-year academic scholarships.
"These kids are everything,'' James explained.
The foundation has already helped children from third through seventh grade, and will now assist those looking to go to college by paying tuition at the University of Akron, where a year's tuition is about $9,500.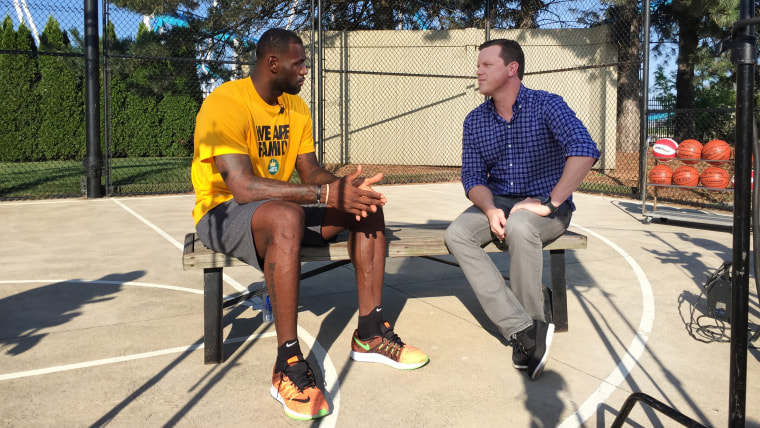 "At this rate, we've got 1,100 kids in our program, and if I can put 1,100 kids into college free, that means I'll have done something, (and) the University of Akron, JPMorgan and Chase and my foundation have done something great to give back."
In total, that'll work out to about $41.8 million to send all 1,100 kids to school for four years.
RELATED: LeBron James talks playing 'love doctor' to Bill Hader in 'Trainwreck'
As far as on the court, the four-time MVP and two-time NBA champion is often compared to Michael Jordan in the conversation of the greatest basketball players of all time. Recently, the ultra-competitive Jordan was asked whether he could beat James one-on-one during his prime and answered, "No question."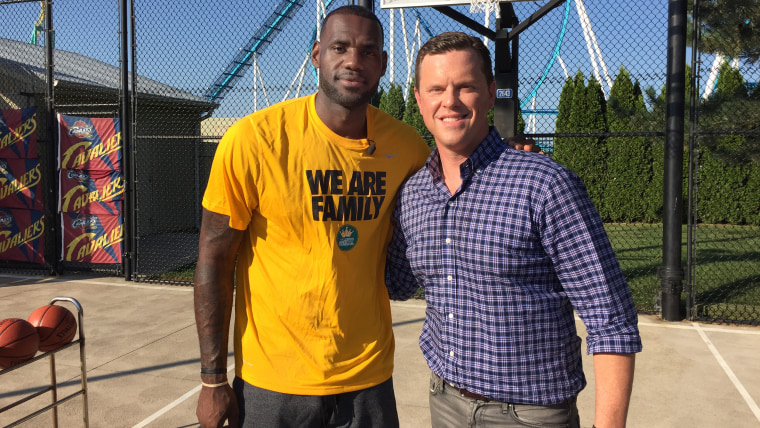 "Oh, I take myself,'' James told Geist. "For sure. I mean, I'm gonna take myself versus anybody. I'll tell you one thing — they're gonna have to have a few wheelchairs and a couple ambulances there to get us off the floor."
This summer, James has also shown off his chops on the big screen, playing a supporting role alongside Amy Schumer and Bill Hader in the hit comedy "Trainwreck."
James also has a production company that just signed a partnership with Warner Brothers as he pursues an interest he hopes to indulge further when his basketball career is finished.
"It's a passion of mine,'' he said. "Everything I do, I have a passion about it. If we could continue it, I know I don't have to dribble a basketball and fly through the air to do those type of things."
One of those things may be a sequel to "Space Jam," the 1996 Warner Brothers hit that starred Michael Jordan along with the "Looney Tunes" characters.
"We're definitely missing Bugs and Daffy and Tasmanian Devil and and every last one of them, so hopefully we can do some great things,'' he said.