A Kensington Palace tweet posted over the weekend in honor of Father's Day, is garnering attention for the sweet side-by-side photos, but many are also commenting on a glaring omission.
The tweet featured a throwback picture of Prince William as a child, with his brother, Prince Harry, and their father, Prince Charles, posing on their walking sticks during a countryside hike.
A second photo shows a more recent photo Prince William cradling his own son, 3-year-old Prince George, while the two embrace.
Missing from the scene is George's 2-year-old sister, Princess Charlotte.
While social media users loved the photos, they didn't like the fact that William's daughter was left out of the Father's Day message.
"CHARLOTTE IS MISSING," one Twitter user replied to the post.
"Where's Charlotte? Isn't William also a dad to Charlotte or do only boys matter?" wrote another.
Others noted that the problem could have been resolved if they had added a separate picture with William and his daughter.
Both royal children were on full display over the weekend during the Trooping the Colour parade held every year to honor Queen Elizabeth's birthday.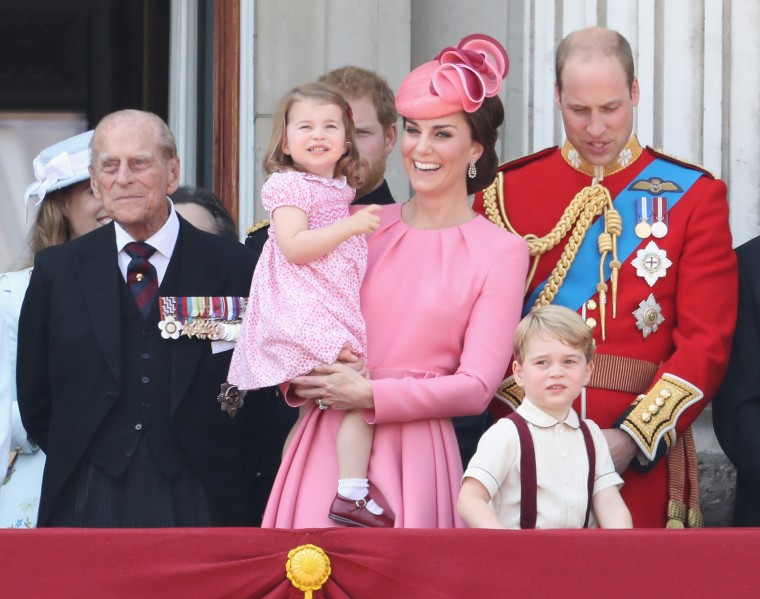 The little royals made appearances on the balcony of Buckingham Palace, exciting everyone when they waved to the crowd below and to the planes above during a flyover by the Royal Air Force.
Prince George is the third in line to the British throne, after his father and grandfather.