Father of two and author of just as many children's books Jimmy Fallon has plenty to say about his latest offering — and he's saying most of it to preschoolers.
That's because those tiny tykes are the intended audience for "Your Baby's First Word Will Be Dada."
But on TODAY Tuesday, Fallon had a few fun things to tell Matt Lauer about "Dada" and the motivation behind it.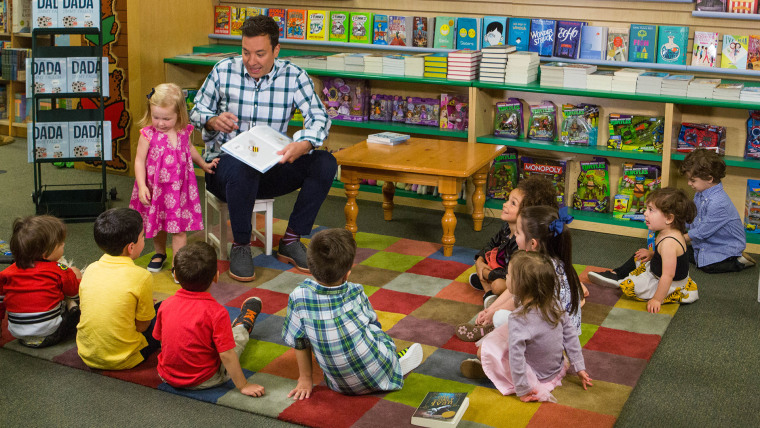 Here are six of our favorite moments from their part-serious, party-very-silly chat:
The text is challenging ... if you're under 3
"It's a tough read," the "Tonight Show" host declared when Lauer joked that he hadn't quite finished "Dada" yet. "It's about 15 pages. Yeah, and it's probably one word on each page. But this is how you know that this is really written by me!"
But there's no mystery to what it's about
"There's no plot. There's barely a plot," Fallon admitted. "Really, it's all in the title. There's only a selfish thing that hopefully that your baby's first word will be 'dada.'"
Selfish?
When his now-2-year-old daughter, Winnie, uttered her first word, it was "mama." He's hoping for a different result from his second daughter, Franny. And he has some help in that effort. "I feel almost like my wife is, like, kind of throwing me a bone here," Fallon explained. "Like, she's almost helping the 6-month-old and going, 'Yeah, just give him something.'"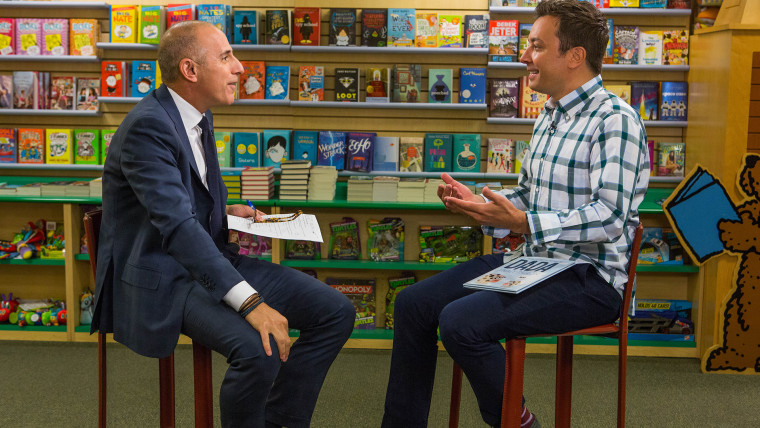 A different 'dada'
"I watch you every single morning ... me and my baby," Fallon told Lauer. "She calls you, 'dada," which ... is that weird?" Well...
Tot talk
While waiting on his own "dada" from Franny, father Fallon likes to keep his lingo simple with the girls — especially when it comes to bodily functions. As far as he's concerned, there's no need to get more sophisticated than "pee-pee" and "poopy." "Uh, honey, have you urinated yet?" he joked of using more serious terminology. "[There's] some defecation in the diaper!"
There's an idea for a book
"'Baby's First Word Will be Pee-Pee,'" Fallon mused. "It'd be in a different section of books."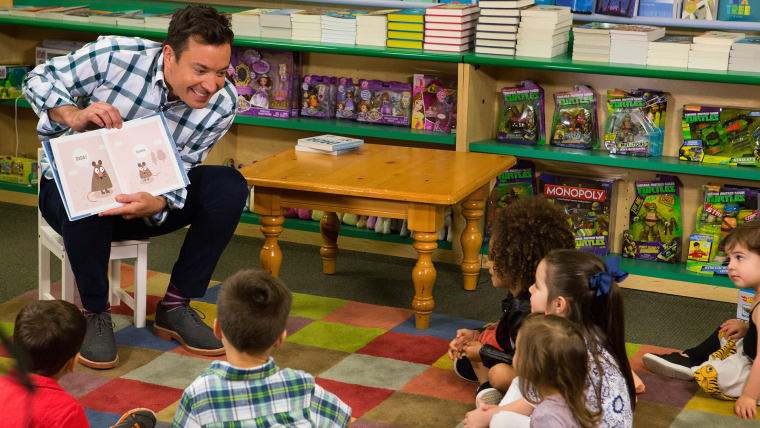 Until then ... "Your Baby's First Word Will Be Dada" is in bookstores — in the kids' section — now.
Follow Ree Hines on Google+.