Ahead of College Decision Day on May 1, TODAY's Jenna Bush Hager shared a piece of advice her mother, former First Lady Laura Bush, gave her as she headed off to the University of Texas at Austin.
"One piece of advice that my mom tried to teach me early on was to treat college like a job. So to go to campus early, stay at campus, stay dedicated," Jenna said on TODAY.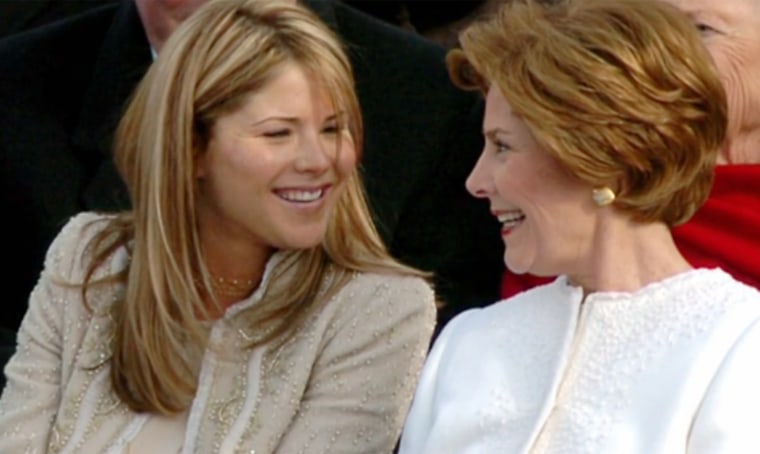 "I'm not sure I totally listened to that advice," Jenna continued with a laugh.
Jenna shared what she's most proud of from her time in college — though she acknowledged some might look at it as a regret.
"I made mistakes. And I was allowed to make mistakes, and I failed. And mine was public," Jenna said. "But kids don't feel like they can fail because everything is on social media."
TODAY co-anchor Hoda Kotb revealed her biggest regret in college.
"I was someone who just crammed for tests and just spit out the answers, as opposed to realizing it was a beautiful place to learn," Hoda said.
"I didn't have a plan. I didn't go in with the master plan," she continued. "I feel like there's so much planning. The kids are going crazy: 'Oh, I need to study abroad. I need to do this, I need to do that. I need more of these courses. I need to work.' It's like, 'Slow it down.'"
TODAY co-anchor Savannah Guthrie agreed, and recommended taking a gap year.
"When I went to college, I didn't care about learning," Savannah shared. "I never read the books."
She clarified in law school she "pulled it together," but in college she did "whatever the bare minimum was to get a passing grade."
Savannah added that by the time she went to law school, she had worked for five years, so she was able to treat it like a job, and graduated at the top of her class.
After Jenna described how the way she studied in her senior year of college was "so different" from how she did her first year, Hoda gave one last piece of advice for college students: "Choose the teacher, not necessarily the subject."
As decision day looms for high school seniors to decide where to spend the next four years, experts and college grads also shared their advice on things they wished they would (or wouldn't) have done during their time at university.
Two sorority sisters and Ohio State University graduates, Kari Govan and Ana Namnoum, who are now mothers to college students themselves, told Jenna about the one thing they would have done differently in college.
"My biggest college regret is not taking accounting and understanding every last bit of it," Namnoum said. "I did not have a plan, it was trial and error along the way. And it didn't have to be like that. It could have been easier."
Govan shared a funny anecdote about choosing a history course.
"I regret some of the choices I made, (like) making the choice of taking history of baseball so that I would meet more guys on campus," Govan said. "Like did I really need to know the history of baseball?"
"You don't really think about what happens after the four years," Jenna replied.
Nearly 66% of college graduates said they regret something about their experiences, according to a 2019 Payscale survey. The top regrets included taking out student loans, choosing the wrong major and not networking.
Lisset Bohannon, a school counselor at Niche.com, said setting college students up for success doesn't have to be hard — as long as they show up to class.
I learned this the hard way. I would never skip class," Bohannon said. "And really, when you're skipping class, you're just wasting money."
"Taking your education seriously while you're in school is important, try to read before class," she added. "You are there to learn and you're there to gain that experience."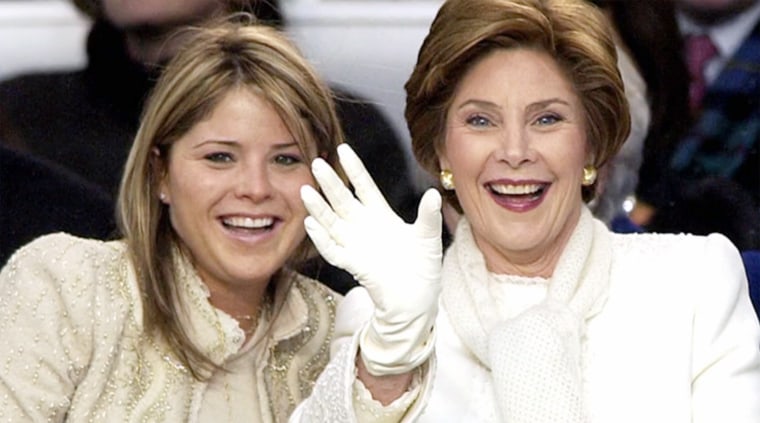 Jenna previously shared one secret her mother had for her and her sister, Barbara Bush, while they were going to school growing up.
"You know one thing my mom did, which I hope to do at some point, is she would always give us ... one mental health day like a semester," Jenna recalled in 2019.
While Jenna emphasized school attendance was important to Jenna's mother and father, former President George W. Bush, and they were "very strict about it," she said mental health was important to them too.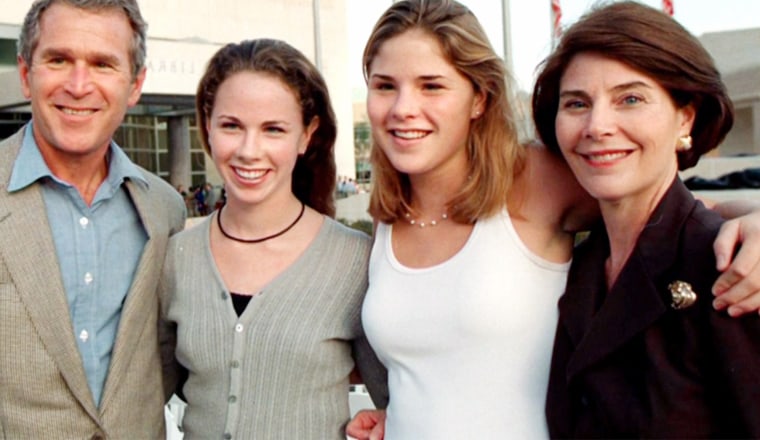 "She could see that we were exhausted," Jenna said. "She's like, 'OK, we're going to stay home (from school) and ... I'm going to take you to lunch, and we're going to read together, and we're going to have a day.'"
"And it was just for mental health," Jenna, who shares three children with husband Henry Hager, continued. "I think you kind of need that — even little kids."