When the mercury rises and routines are in flux, it can be easy to lose your cool with your kids.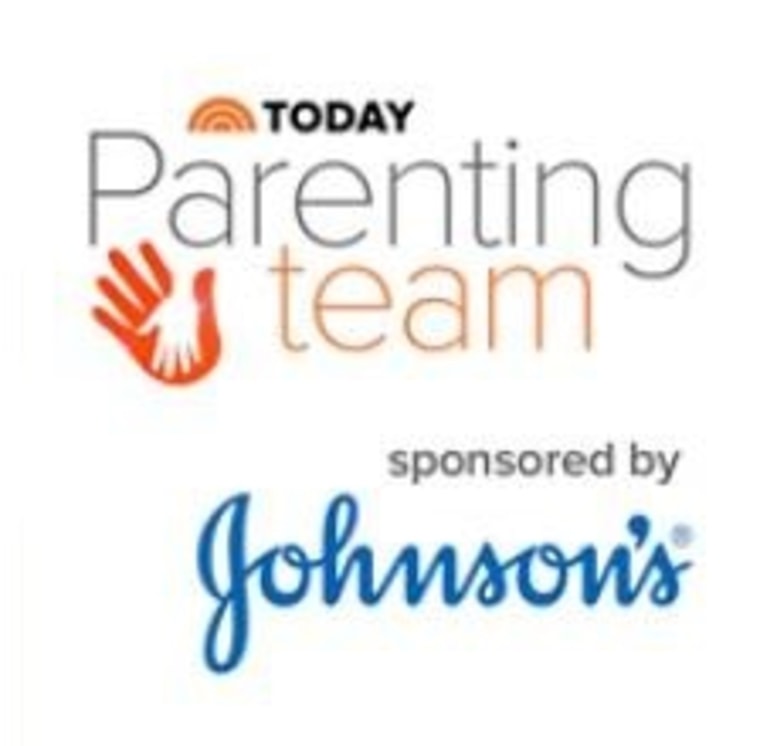 Fortunately, we've got all sorts of tips on how to stay calm. Our TODAY Parenting Team contributors have been sharing their personal tricks in our "Keeping Your Cool" challenge, which we've provided for you here. We hope this helps keep your household sane in the hectic days around the start of a new school year!
Want to chime in? Join in the conversation by becoming a part of the TODAY Parenting Team and letting us know how you keep a cool head. And don't forget to stay connected to TODAY Parents' updates on our Facebook page!
1. Tell them to take a walk. (Angie Goff)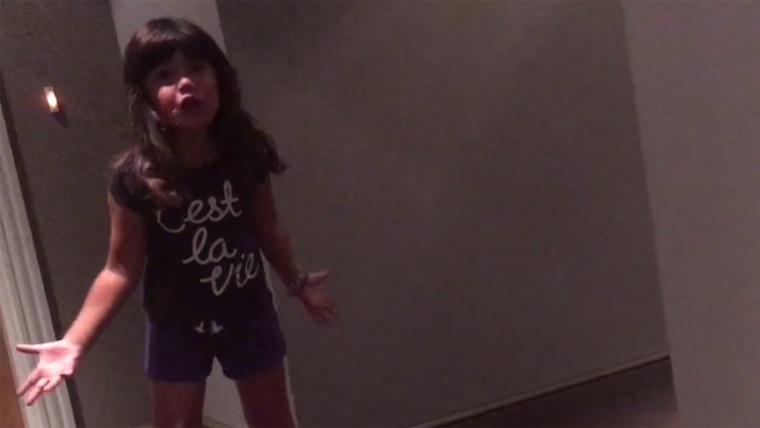 "Isn't it funny how something so simple like saying, 'Don't kick the soccer ball inside' can turn into a 20-, then 30-, then 40-minute meltdown? That's exactly what happened with my 5-year-old who at one point in the argument refused to come into the house. After Adora finally stormed inside, it took everything inside me to suppress my rage and calmly send her to her room. I told her to sit down, cool off and think about what just happened. After about 10 minutes, my 3-year-old son came up to me and said his sister wanted to see me. I walked into her bedroom and with her head hung low she mumbled, 'I'm sorry.' As a parent it's up to me to choose teachable moments even when my own patience is being tested."
2. Take two minutes. (Rachel Macy Stafford)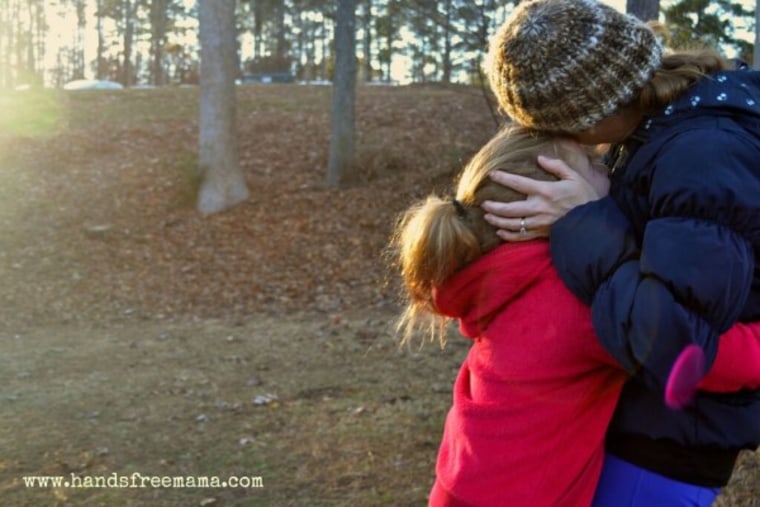 "Give two minutes. Sit beside him. Rub her back. Get at eye level. Giving two minutes won't break the schedule, but it could make all the difference in their day."
3. Remember to breathe. (Jennifer Lizza)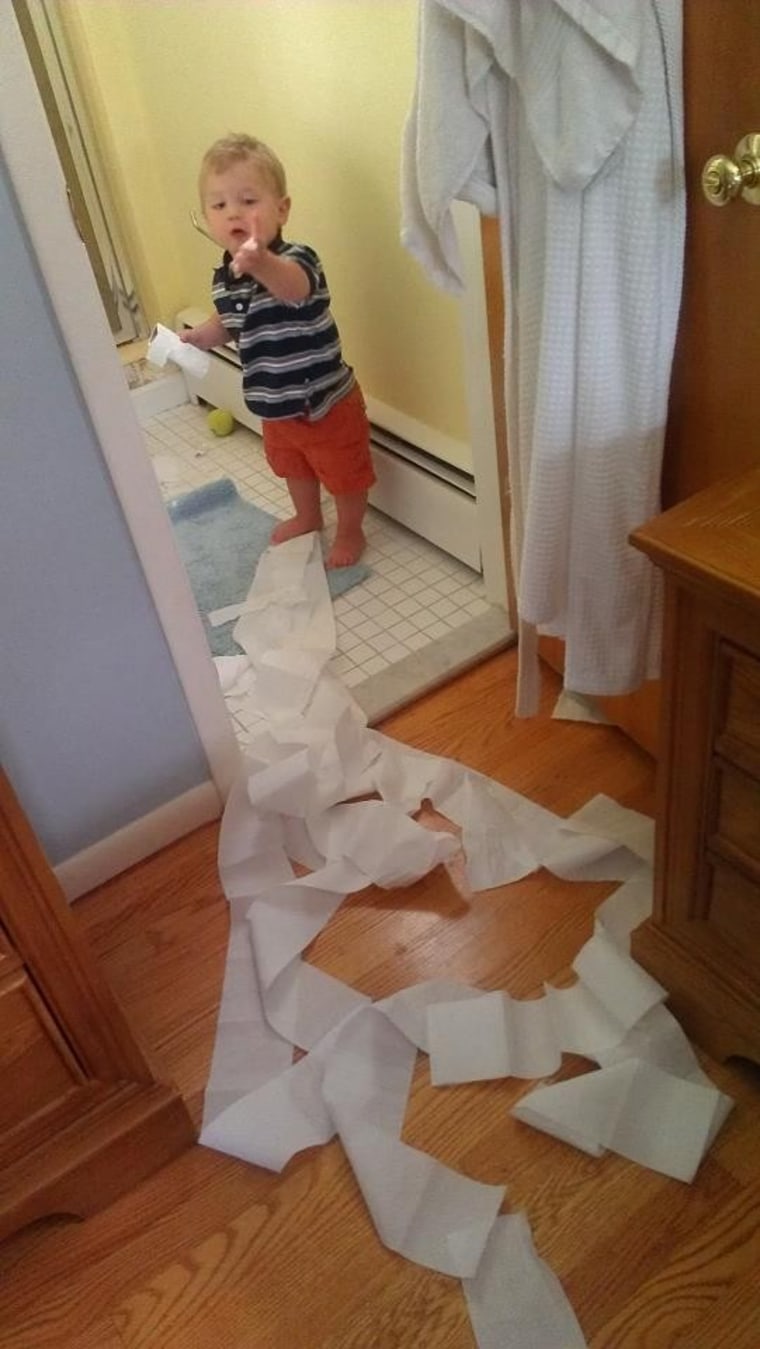 "Take one moment every single day to breathe ... just breathe and look at your kids. Really look at them. Look at them when they don't know you're looking and you will remember all the reasons you signed up for this gig in the first place."
4. Laugh it off. (Maureen S.)
"Nothing breaks the tension like humor. I have broken out some amazing '80s dance moves to deflect a tantrum — mostly mine. Remember they don't have to laugh with you, laughing at you is an effective tool as well."
RELATED: 15 ways to have a blast with kids during the final days of summer
5. Follow the Boy Scouts' rule: Be prepared! (Amanda Mushro)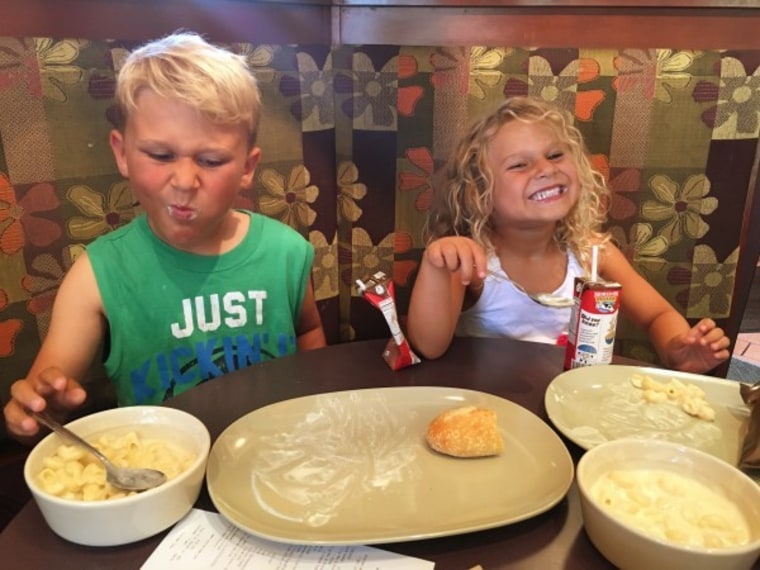 "I've learned that being prepared for just about anything helps to keep those times when you're out with your kids — especially when you're in a restaurant or in a store — a little less stressful."
6. Develop a routine. (Brittany @OurHomeMadeEasy)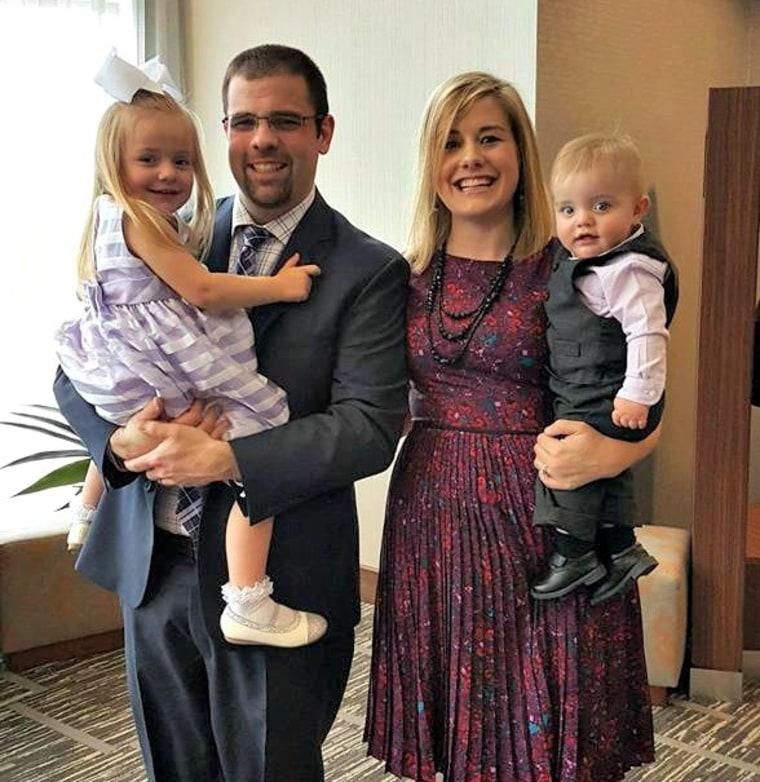 "A strong routine keeps this Mom collected and cool-headed. Routines sounded like such a nuisance before I had kids. I didn't value them until I returned to work from maternity leave after I had our little first baby. But then an unexpected thing happened: I realized that if my husband and I followed the exact same routine of our little girl's daycare, our weekends became a little less stressful."
7. Practice self-care. (Dr. Robin Berman)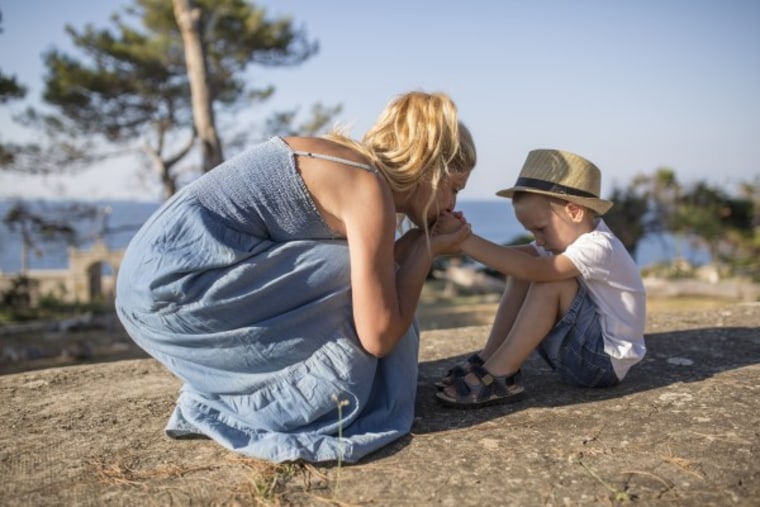 "Self-care is not selfish, it is essential. Go for a walk, meditate, exercise, meet a friend, read a book, or do something just for yourself. Then you will be able to return to your parenting from a more balanced place."
8. Remember to be empathetic. (Tammie Haveman)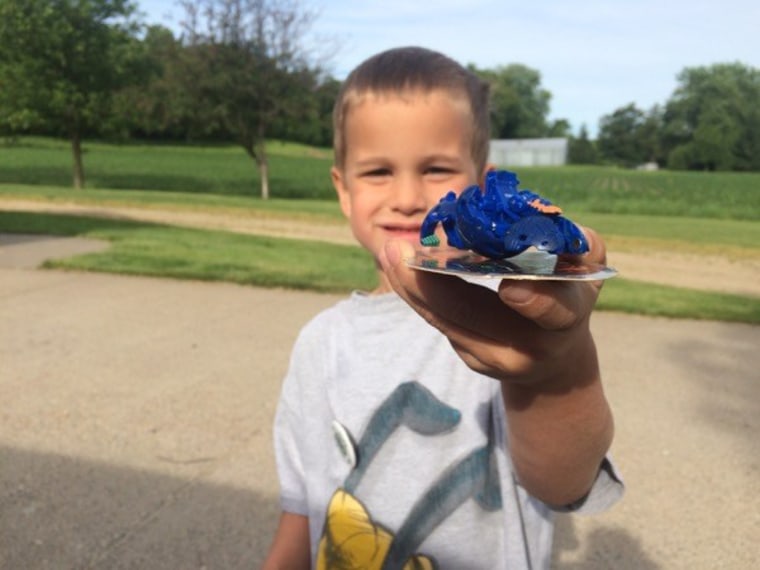 "Reaming my 5-year-old out for age-appropriate behavior would teach him nothing other than to resent and fear his grumpy mom. When I manage to keep it together and parent with intention versus reaction, it always turns out so much better. For my kids, and also for me."
Never miss a parenting story with TODAY's newsletters! Sign up here