Picking out a baby name might sound like a fun pursuit before pregnancy, but once there's a due date in sight, it's serious business!
TODAY's Savannah Guthrie and Dylan Dreyer both have babies on the way and are well aware of the pressure to pick a name that isn't too common, too rare, too hard to pronounce, too traditional or just too too. That's why they went to an expert for advice.
Since Savannah's a veteran of the name game (thanks to daughter Vale), baby name consultant Abby Sandel focused her suggestions on first time mom-to-be Dylan, who's expecting a boy — and her very first pick seemed like a real winner.
RELATED: Simone Biles, other Olympic champions inspire baby names
"I was watching some of the segments that you've done recently, and one of the names that came to mind was Price," she said. "Because you did that great segment on your grandmother."
That's Price as in "The Price Is Right." Back in 1963, Dylan's grandmother, Doris Milke, distinguished herself as the winningest contestant in the show's history.
Other names that made the list of were Theo, Beckett, Sullivan and Luca.
All lovely picks, but the truth is Dylan already has a name in mind.
RELATED: 8 baby name mistakes even smart parents make
"We are 99.9 percent sure," she said — and she's keeping that name 100 percent secret.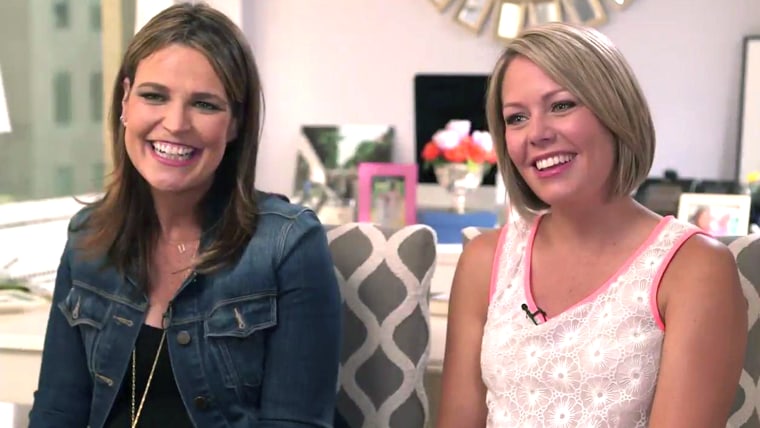 As for Savannah, she added, "We have a very strong contender, but we believe you should look at the baby before you name him or her."
And yes, she already knows whether or not she's expecting a him or her.
"I'm going to spill the beans here soon on the show," she promised.
Follow Ree Hines on Twitter.