Baby names 2012 are already proving to be very different from last year's choices, with The Hunger Games taking over from Twilight as the primary cultural influence on names, the hottest boys' names taking a cue from the girls, and musical names trumping Hollywood for inspiration.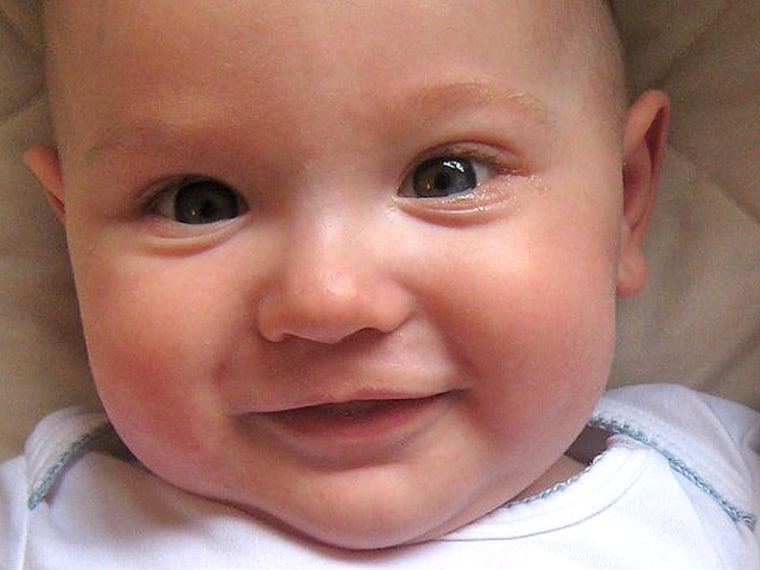 In an analysis of nearly 3 million views of Nameberry's individual name pages in the first quarter of 2012 compared with the same period last year, these names are enjoying the biggest jumps in attention.  Here are the names we predict you'll be hearing a lot more of in 2012 and beyond:
Rue – Credit The Hunger Games, which has turned the spotlight on a range of exotic botanical names for girls, from the heroine's name Katniss to gentle Primrose to Posy and Clove.  But the hottest choice for babies, according to the Nameberry statistics, is sleek, simple, if somewhat mournful Rue, the name of the agile young girl who meets a tragic end in the series.  In real life, however, we see Rue as having a bright future.
Emmett and the -ett boys – There's a new wave of boys' names that take their cue from the girls: Emmett rising on the coattails of wildly popular sister names Emma and Emily; Everett following the trail blazed by Eva; Beckett getting notice thanks to Becca.  Think of -ett as the newest "it" ending for boys' names, following yesterday's –en and –er.  But Emmett is the hottest of them all, partially thanks to Twilight's Emmett Cullen.
Ivy – Beyonce and Jay-Z may have already trademarked their newborn daughter Blue Ivy's name, but that can't stop parents from choosing the name for their own babies.  While Blue is hot and we predict will inspire a new taste for color names, from Indigo to Scarlett, we see Ivy as the real winner in the equation.  Ivy had already risen into the Top 300 and we see it moving much higher, like other I-hotties such as Isla, Isabel, and No. 1 Isabella.
Weston, Wesley, and West – Go west, young men, toward these names that not only evoke but come right out and denote the Western region.  All variety of West names are hot this year, but Weston, the choice of The Office's Jenna Fischer for her son, is the hottest of them all.
Adele – Singing star Adele triumphed at The Grammys and she's triumphing in the baby name arena as well, with this French diminutive of Adelaide re-entering the Top 1000 for the first time in nearly half a century.
Grayson and Gray – Is Grayson the new Jason?  This more sober, surname-y spin on one of the most popular boys' names of the 1970s, now the name of many a new dad, is one of the hottest new choices of 2012, along with shorter form Gray.
Aria – Aria is a musical A- name, at once familiar and exotic, new to parents and to Nameberry's hot list.  A- names have become parental favorites, making up the most popular first initial: According to one study, children whose names begin with A tend to get high marks in school.  A child named Aria seems destined to be a star.
Cyrus – Cyrus makes our hot list not by virtue of any one celebrity or cultural reference but by a range of influences propelling it up the ranks: An ancient royal name, it's got a fashionable S ending, is the surname of pop star Miley, and sports the cute nickname Cy.  Like cousin name Silas, it's a vintage choice finding its way back into favor.
Estelle – Sweden's royal couple named their baby daughter Estelle earlier this year, which is one reason for its increased attention on Nameberry, but there are other reasons we see Estelle as one of the hottest new names of 2012.  It's related to the popular Stella but is more unusual, it carries the appealing meaning "star," and it ends in a consonant rather than a vowel sound, which we predict will be the hot new trend for girls' names following several years of trendy names ending in –a, such as Isabella, Sophia, and Olivia.
Cato – Cato might be a villain in The Hunger Games, but the popular series turned attention on a name that fits into a couple of other hot trends.  It's an ancient Roman name that, like brothers Atticus and Cassius, is being resurrected by modern parents.  It's got the stylish O ending.  And it kind of sounds like Kate, a name in the spotlight thanks to the new future Queen of England.
Blythe – Names that mean happiness, from Felix to Felicity to Hilary, have an obvious appeal for new parents, and Blythe is one of the freshest.  Most closely identified with Gwyneth Paltrow's mom, actress Blythe Danner, the one-syllable name has never been in the Top 1000 but could be a top middle name choice of tomorrow.
More baby name stories from TODAY Moms:
Most popular baby names of 2011
When parents regret their child's name