She was only 4 months old when her likeness was captured in a simple sketch that has since become familiar to generations. Now the original Gerber Baby is turning 90 years old!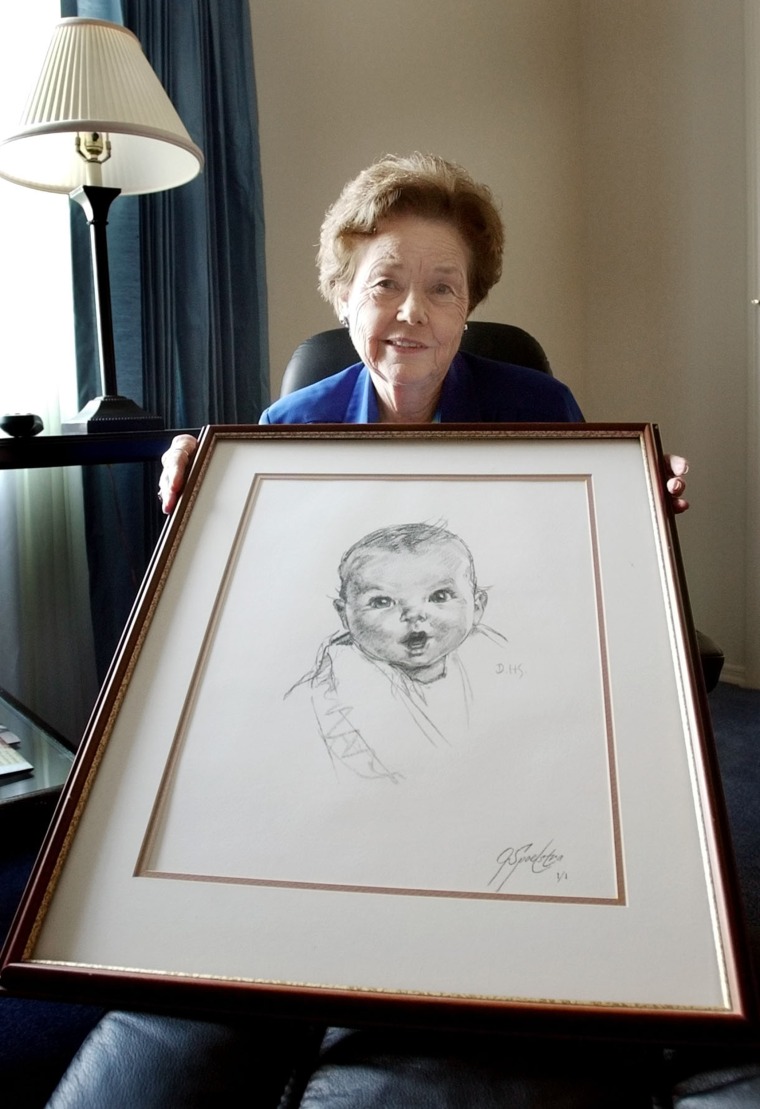 It was in 1927 that Dorothy Hope Smith sketched a rough charcoal portrait of Ann Turner Cook, the infant daughter of a family friend. The following year, when the baby food brand launched a contest to find an official face for their company, Smith entered her simple, unfinished drawing.
RELATED: Gerber babies across the generations: First model meets new winner
With the entry Smith included a note saying that if it were chosen, she would finish the sketch. But when the contest judges chose it as the winner, they decided they liked it just as it was.
The rest is history. Smith's simple sketch of Ann Turner Cook's cherubic face became so synonymous with the Gerber brand that by 1931, it became their official trademark.
RELATED: Gerber names dimpled cutie as 2016 Gerber Baby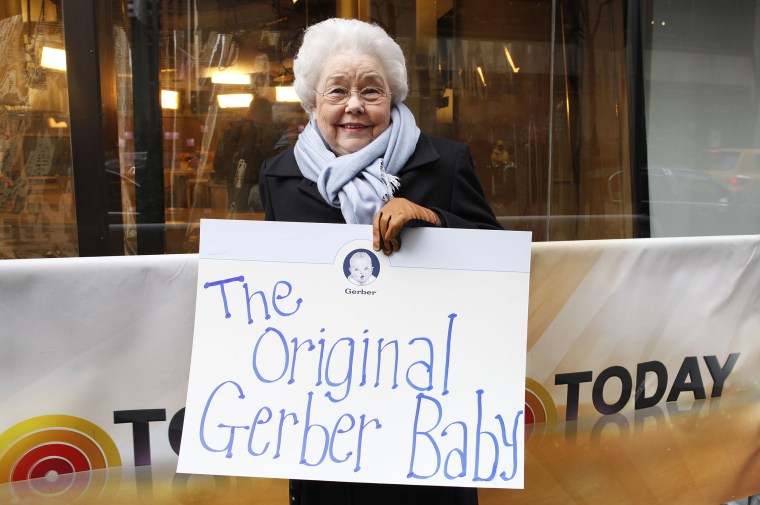 For years, the public speculated the Gerber baby had grown up to be someone famous, with actresses Elizabeth Taylor and Jayne Seymour among the most popular suspects. In 1978, right around the 50th anniversary of the famous sketch, the identity of Ann Turner Cook as its original model was finally revealed.
The Tampa native is a retired English teacher and mystery novelist, and her eyes still sparkle just as brightly as they did back in 1927. In 2012, she paid a visit to the TODAY plaza.
Happy birthday, Ann Turner Cook!