Almost two years after Gwyneth Paltrow and Chris Martin's split, the actress says maintaining a good relationship with your ex is key to parenting post-divorce.
"We're still very much a family, even though we don't have a romantic relationship," Paltrow told Glamour for a story in the magazine's March issue.
In fact, she said, these days, she thinks of Martin "like a brother."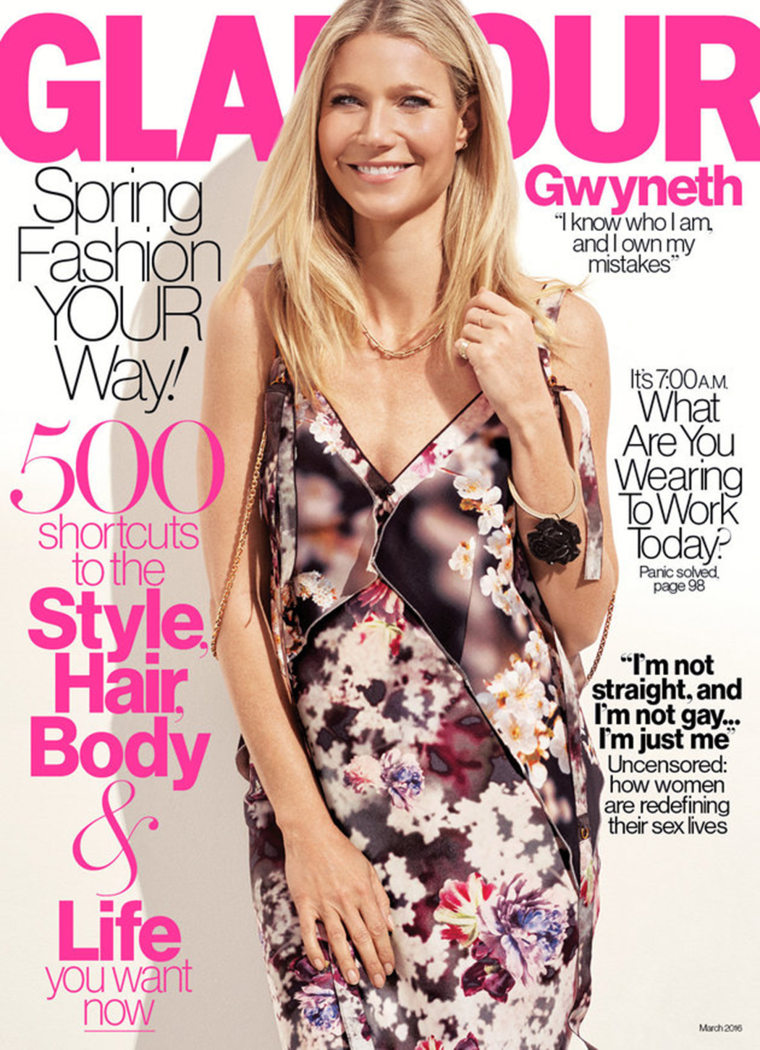 "Well, the ideal is to stay married. But if you can't stay married, wouldn't the ideal be that you could still be a family and you could put aside your own stuff long enough to explore — what is this new family and who am I in it?" Paltrow said.
RELATED: Coldplay to play 2016 Super Bowl halftime show: 'We are excited and honored'
"And Chris is a great ex-husband [because] he's a very, very willing partner in how to do that," she said.
"We're constantly putting aside our own stuff and trying to re-imagine something that we don't personally have an example for."
Paltrow told the mag that when Martin recently came back from being away for two weeks promoting Coldplay's new album, he went straight to Paltrow's home so he could surprise his kids, Apple, 11, and Moses, 9, in the morning.
RELATED: Gwyneth Paltrow, Chris Martin's daughter Apple plays guitar in sweet holiday clip
The 43-year-old actress revealed she'll sometimes sleep over at Martin's house, and they like to spend some weekends and holidays together.
Also, unsurprisingly, the actress said her two kids are already talking about pursuing careers in the entertainment industry.
"They're naturals — they sing, act, play guitar, do stand-up — it's brimming out of them," Paltrow said.
"So I feel like my mother. Whenever I said I wanted to be an actress, she said, 'Oh no, don't. You're too smart to be an actress. Do something else!'"