Surprise! Gabrielle Union is a mom!
The "Being Mary Jane" star and her hubby, NBA star Dwyane Wade, welcomed their first child, a little girl, via surrogate on Wednesday. Both Union, 46, and Wade, 36, took to Instagram to announce their happy news in a slideshow.
Union shared a beautiful image of herself holding her little girl close to chest as Wade kneels beside her gazing at his tiny daughter.
"We are sleepless and delirious but so excited to share that our miracle baby arrived last night via surrogate and 11/7 will forever be etched in our hearts as the most loveliest of all the lovely days. Welcome to the party sweet girl!" Union wrote in the caption.
The star summed up her joy with lyrics from Bill Withers' 1977 R&B classic "Lovely Day."
"Just one look at you and I know its gonna be a lovely day," she wrote.
Wade shared the same sweet pic with his fans.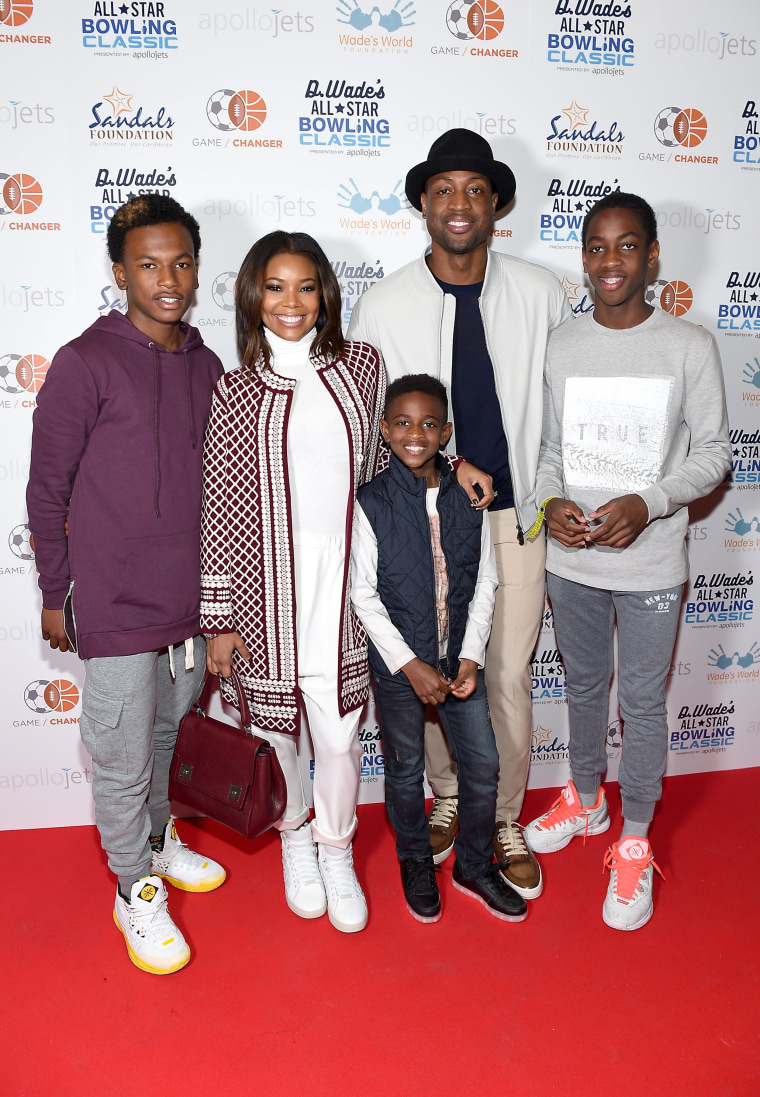 Though it's Union's first child, Wade has three sons from previous relationships: Zaire, 16, Zion, 11, and Xavier, 4, and he also raises his nephew, Dahveon Morris, 17.
The couple's baby news comes after a long struggle to conceive. Last year, in her memoir "We're Going to Need More Wine," Union candidly revealed she'd suffered "eight or nine miscarriages."
"For three years, my body has been a prisoner of trying to get pregnant — I've either been about to go into an IVF cycle, in the middle of an IVF cycle, or coming out of an IVF cycle," she wrote.
In her book, the "Bring It On" star also revealed she never cared about having kids — until she fell head over heels for Wade's adorable sons.
"Then I became a stepmom," she wrote, "and there was no place I'd rather be than with them."
Now, lucky Union has a little girl to share her heart with, too.
Congrats, Gabrielle and Dwyane!