A bride was upstaged by her 90-year-old grandfather on her wedding day — and she couldn't be happier.
"I'm so glad the world is getting to hear my Pappy sing," newlywed Jordan Casey tells TODAY.com. 
In a TikTok video that has been seen more than 31 million times, David Saunders Sr., aka Pappy, performs Elvis Presley's "Can't Help Falling in Love" as Casey walks down the aisle. Pappy's voice is deep and distinctive, and in the comments, some fans are comparing him to Johnny Cash.
"Props to her for walking because I would be crawling on the ground sobbing," one person wrote.
Added another, "I'd have to take a detour and go hug grandpa before I made it to my husband." 
Casey says she "somehow managed to keep it together" until later when she watched the stunning footage captured by wedding content creator Sabrina Buie.
"The reactions to Pappy and the overwhelming positivity has had me in tears," she says. 
In the weeks leading up to the ceremony, Pappy rehearsed using a karaoke app on his phone.
"Pappy is very tech-savvy," Casey says, noting that his skills have made him quite popular with the residents at his independent living facility. Pappy moved there shortly after his wife of 62 years, Anne Saunders, passed away in 2021.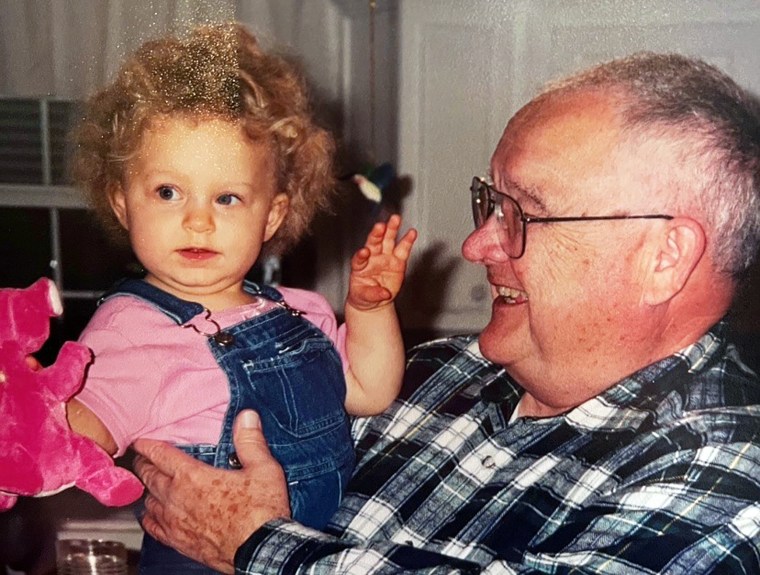 "He sings everywhere he goes. He's very involved in his church choir — they practice every Wednesday and then they get margaritas after," Casey shares. "I call him 'Happy Pappy' because he's always in a good mood. Nothing stresses him out. Nothing gets him riled up."
Pappy is getting a kick out of his internet fame, according to Casey.
"He thinks it's cool but he didn't know what TikTok was," she says. "I told him the (video) had over 30 million views and he just laughed."