A heartbreaking viral video shows the devastating consequences of drunk driving.
The footage begins with scenes from what life once looked like for the Simmons family in Jeanerette, Louisiana. Dawn Simmons, a mom of nine, is shown snuggling on a recliner with her son Christopher, 17, and posing for a selfie with her photography-obsessed daughter Lindy, 20. Viewers see Dawn's 15-year-old "baby" Kamryn, documenting a trip to Walmart with her mom. 
Everyone is happy. Everyone is laughing.
Then suddenly, the TikTok clip cuts to sirens. A news headline flashes across the screen: "Driver who killed siblings was 3 times over the legal limit for alcohol."
Lindy, Christopher, and Kamryn were killed on Dec. 17, 2021, when their vehicle was hit head-on by a pickup truck. Dawn and Christopher's girlfriend Marissa, 16, who were also riding in the car, were badly injured, but survived the crash.
John Lundy, the wrong-way driver, was pronounced dead at the scene.
Dawn remembers feeling the buzz of Christmas excitement on the morning of Dec. 17. Lindy was home from college, and Christopher and Kamryn had a half-day at school. Presents were piled high under the family's tree.
Dawn, a former mail carrier, had taken the day off from work so she could attend Christopher's away basketball game in Monroe, Louisiana. She loved cheering on her youngest son.
"After the game, the kids were hungry and so we stopped at Subway to eat," Dawn tells TODAY.com, her voice trailing off. "That's the last thing I remember."
"I had an empty nest overnight," she says softly.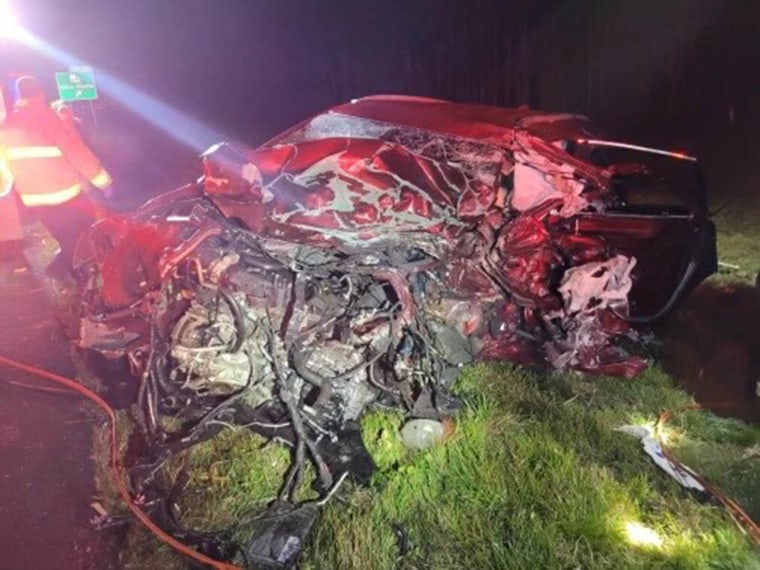 Lindy, Christopher and Kamryn's bedrooms remain untouched.
"They're all exactly the same, just as the kids left them," Dawn says. "I'm actually sitting in Lindy's room right now."
In Dec. 2021, Lindy had just landed her dream job as a campus photographer at Nicholls State University, where she was a sophomore. 
"She was the most creative person I have ever known in my life," Lindy's sister Katie DeRouen tells TODAY.com. 
Christopher, a star athlete, was projected to be his class valedictorian, according to Dawn. He would have graduated high school this year.  
Kamryn died just 41 days short of her 16th birthday. 
"She was counting down the days to get her driver's license. She was so excited," Dawn says. "We spent so much time in the car practicing. She would put her little playlist in, and she'd sing and sing and sing. Kamryn had the most beautiful voice."
Dawn and her husband, Ray Simmons, are also parents of Ren, 35, Katie, 33, Shea, 31, Rhett, 28, Carly, 25, and Kyle, 24.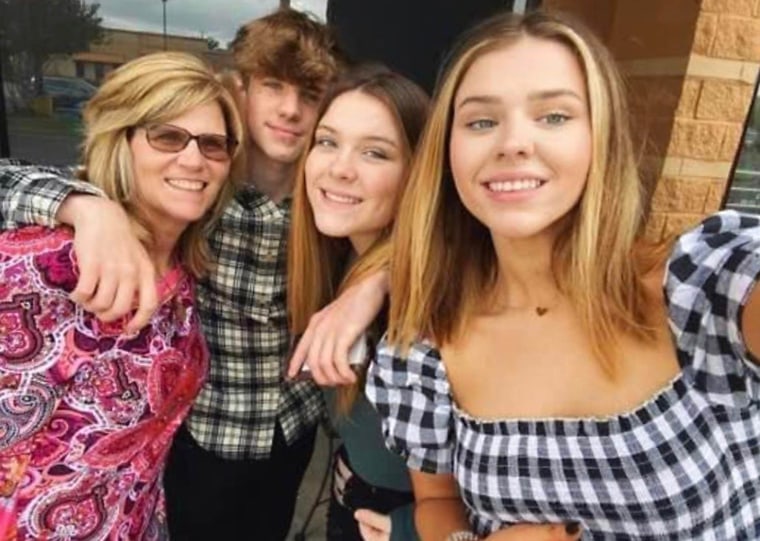 Dawn describes her grief as "exhausting" and relentless. 
"I'll see the foods I used to buy for them — and that will trigger a memory. Everywhere I go there are reminders of them," she shares.
Dawn says one thing that has helped is teaming up with her daughter Katie to start a nonprofit called Simmons3. They travel around to schools sharing their story. 
"You can hear a pin drop in those auditoriums," Katie says. "These kids see themselves in Christopher, Lindy and Kamryn. That's what makes it so impactful."
In 2021, roughly 13,384 people died in alcohol-impaired driving crashes, a 14% increase from 2020, according to the National Highway Traffic Safety Administration (NHTSA). 
"The family we had — that family of mom, dad and nine kids — that family died," Dawn says. "No one else should have to experience this pain."
Since Katie shared the TikTok video earlier this month, it has been seen more than 32 million times. At the end of the viral clip, Dawn is seen visiting her children at the cemetery, as she does every day. Katie says her mom keeps a "grave cleaning kit" with a mop, wax, and towels in the car.
They will continue posting videos about the "Simmons 3."
"We don't want them to be forgotten," Katie tells TODAY.com.
"What happened was senseless, selfish and preventable," Dawn says. "If it weren't for my faith, I don't think I'd be able to survive this."