A woman in hospice care who dreamed of attending a drag queen show finally got her wish.
Penny Poutre, 69, has been receiving hospice services at Humboldt County Memorial Hospital in Iowa following an ovarian cancer diagnosis.
On Poutre's bucket list: get a third tattoo, meet singer Chris Stapleton and watch a drag queen show.
"Penny is, in her words, a 'hoot,'" Poutre's niece, Haley Hernandez of San Diego, California, tells TODAY.com. "She is so funny and is a huge light in people's lives."
With the help of a family friend and the hospital, Poutre had one of her wishes fulfilled.
On Jan. 9, drag queen performers Tyona Diamond and Vana B traveled two hours from Des Moines to Humboldt to give Poutre the performance she deserved.
Hernandez shared a clip of the show on TikTok, writing, "My aunt has been, and will always be, the life of the party. I am so happy she got to experience this day and continues to find joy in life."
In the video, Diamond and Vana B, decked out in evening gowns, twirl around to ABBA's "Dancing Queen" in a conference room packed with upward of 40 friends, family and hospital staff.
The duo, who bestowed Poutre with a crown, also performed to "Lucky" by Britney Spears, "Collect My Love" by The Knocks featuring Alex Newell, and "There's Your Trouble" by The Chicks.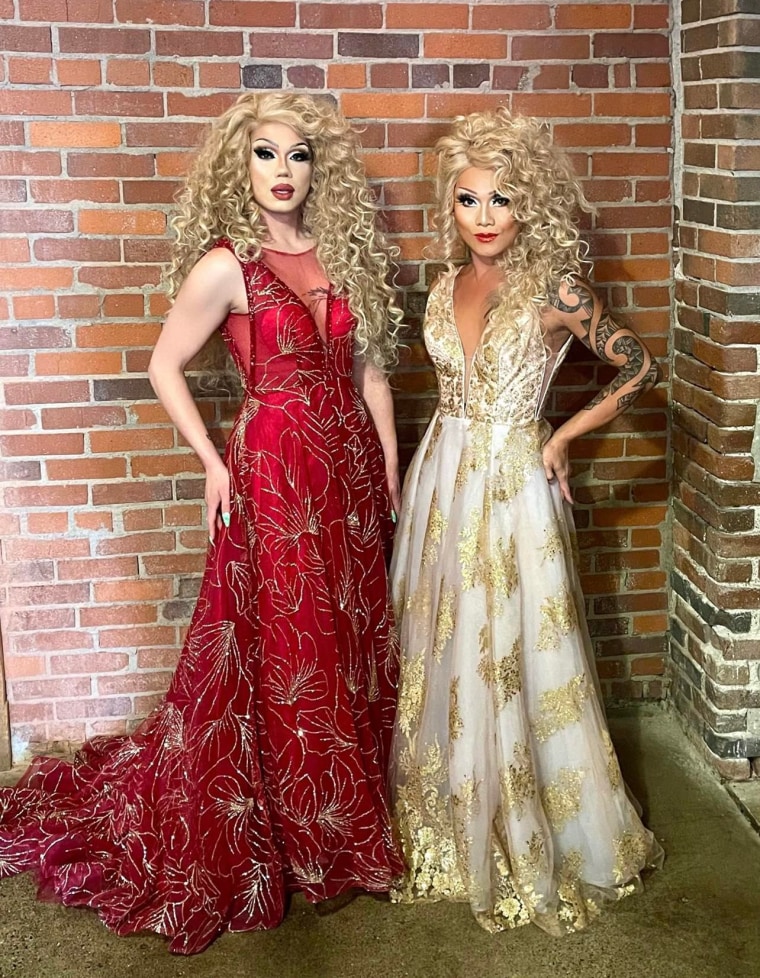 Diamond tells TODAY.com that she and Vana B typically work at weddings and bachelorette parties.
"We wear fun, beautiful costumes, lip sync and dance — it's an art form," she says.
The pair say they were honored to perform for Poutre.
"Penny was smiling the whole time and teared up a bit," says Diamond. "You could tell she was happy."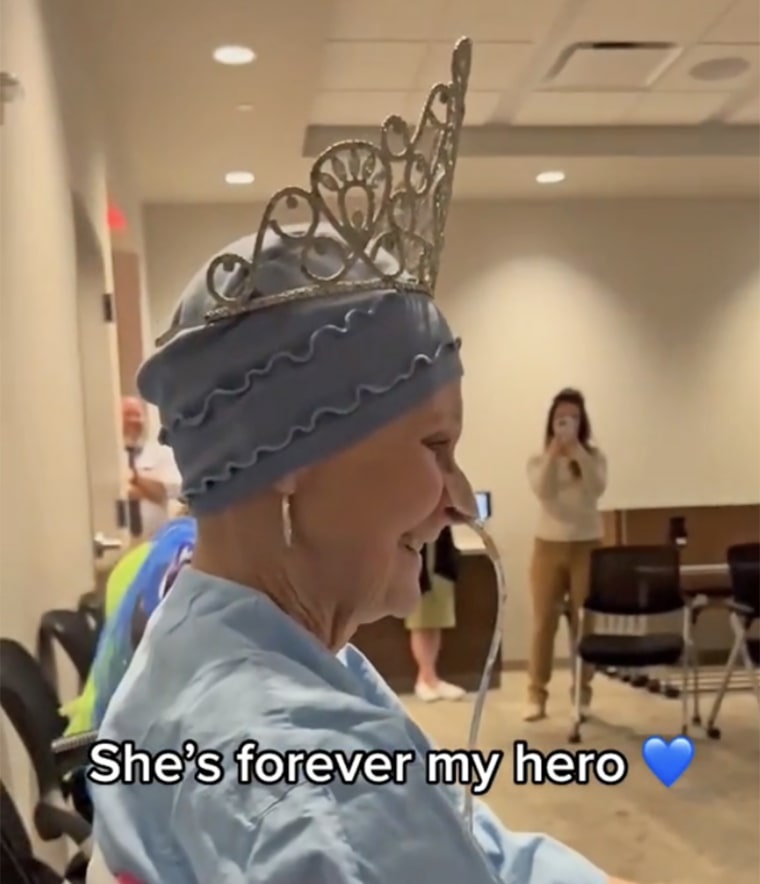 Poutre crossed another goal off her list as well: Last weekend, a tattoo artist came to the hospital to ink her wrist with the teal ovarian cancer ribbon.
"We would have gone to the ends of the earth to fulfill anyone's final wish," a spokesperson from Humboldt County Memorial Hospital tells TODAY.com. "Making patients and their families happy is our main priority."
Hernandez says Poutre is her "second mom" and she was delighted with the performance. "It was a very special moment."
Related video: