/ Source: TODAY Contributor
Athena Krueger knew she was losing her battle with breast cancer, so the 33-year-old mom turned her focus to celebrating daughter Amari's first birthday with the greatest tea party of all time.
"We knew things weren't real great, and her point was, 'If this is the only one of her birthdays I'm going to see, I want it to be grand,'" says Athena's husband Ben Krueger, of Oak Grove, Minnesota.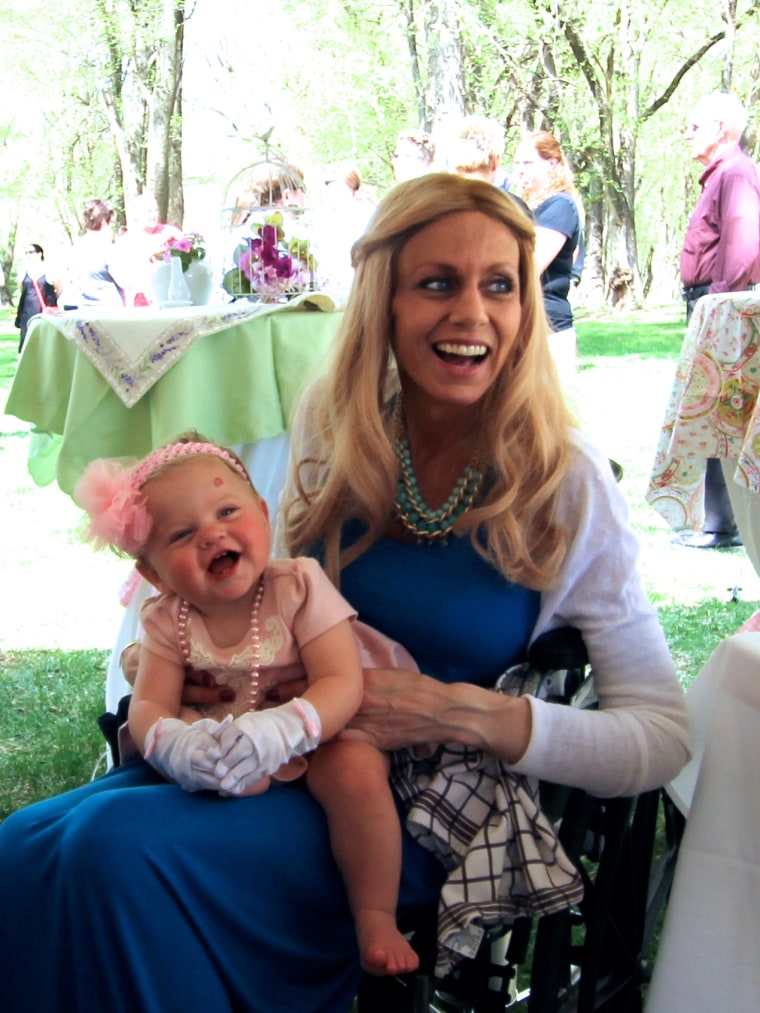 Ben says his wife discovered a lump in her breast and learned of her pregnancy simultaneously, and after beginning chemotherapy at 15-weeks pregnant, delivered baby Amari via cesarean at 32 weeks.
"We always figure she's got to be a special girl for everything Athena had to go through. She's destined for something amazing—we just don't know what it is yet. Someday she's going to do it and it's going to click," Ben said of his daughter, who was named Amari because of its meaning: a precious miracle from God.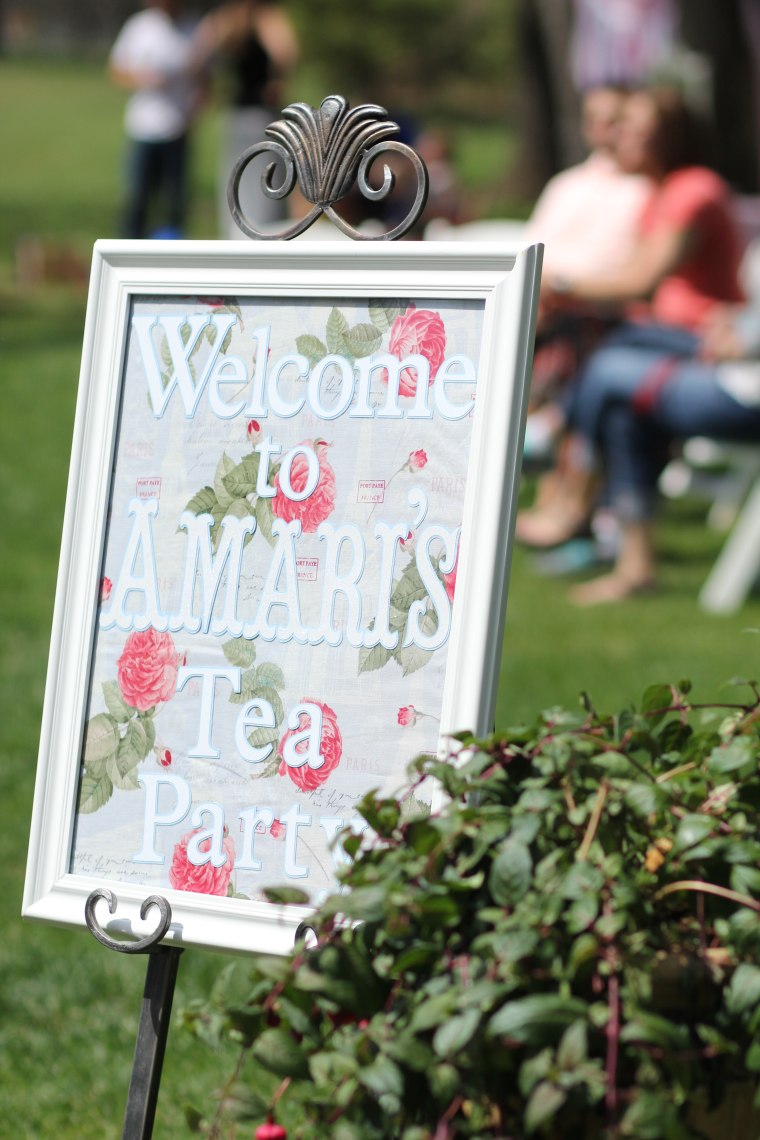 After Amari's birth, Athena underwent further chemotherapy, radiation and surgeries to fight the cancer. However, Ben says the disease spread to his wife's lung, lymph nodes and brain, leaving her hospitalized and fighting for her life just weeks before their daughter turned one.
With the help of their family and friends, the Kruegers began planning an Alice in Wonderland-themed tea party for Amari, to be held the weekend before Amari's birthday at their home, where Athena could be comfortable.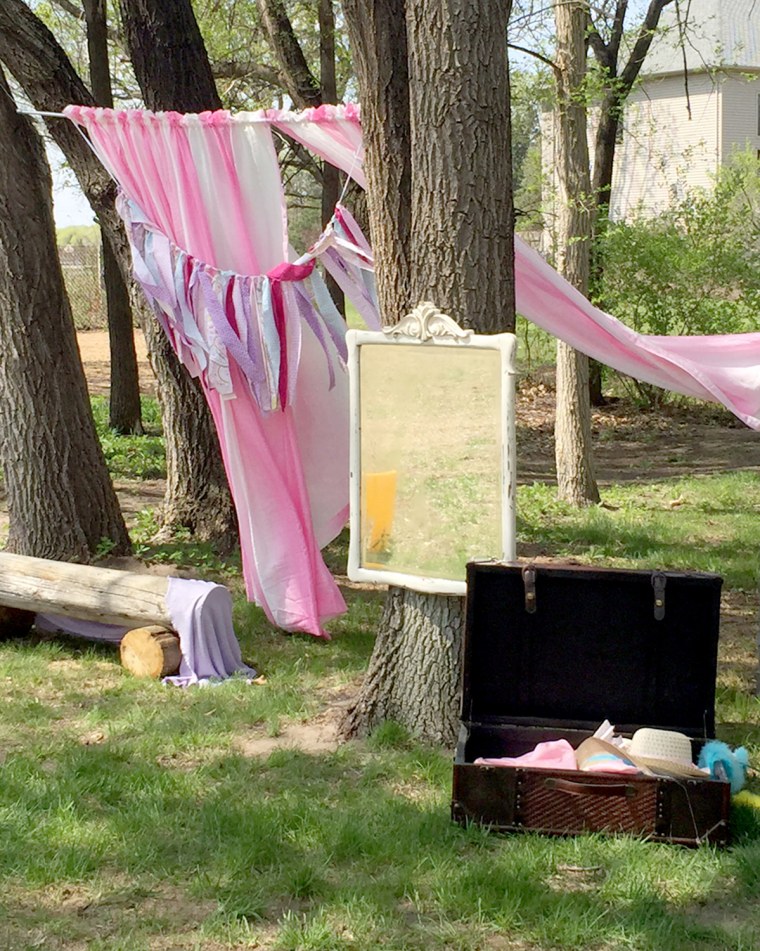 Ben says his wife's doctors advised against her returning home to have the party, suggesting they hold the event in a multi-purpose room within the hospital.
"We said, 'Absolutely not. This is a big deal and we're going to be home,'" said Ben. "They strongly disagreed, but I told them this was the way it was going to be — that they could either help me, or I would sign the forms to take Athena home without their help."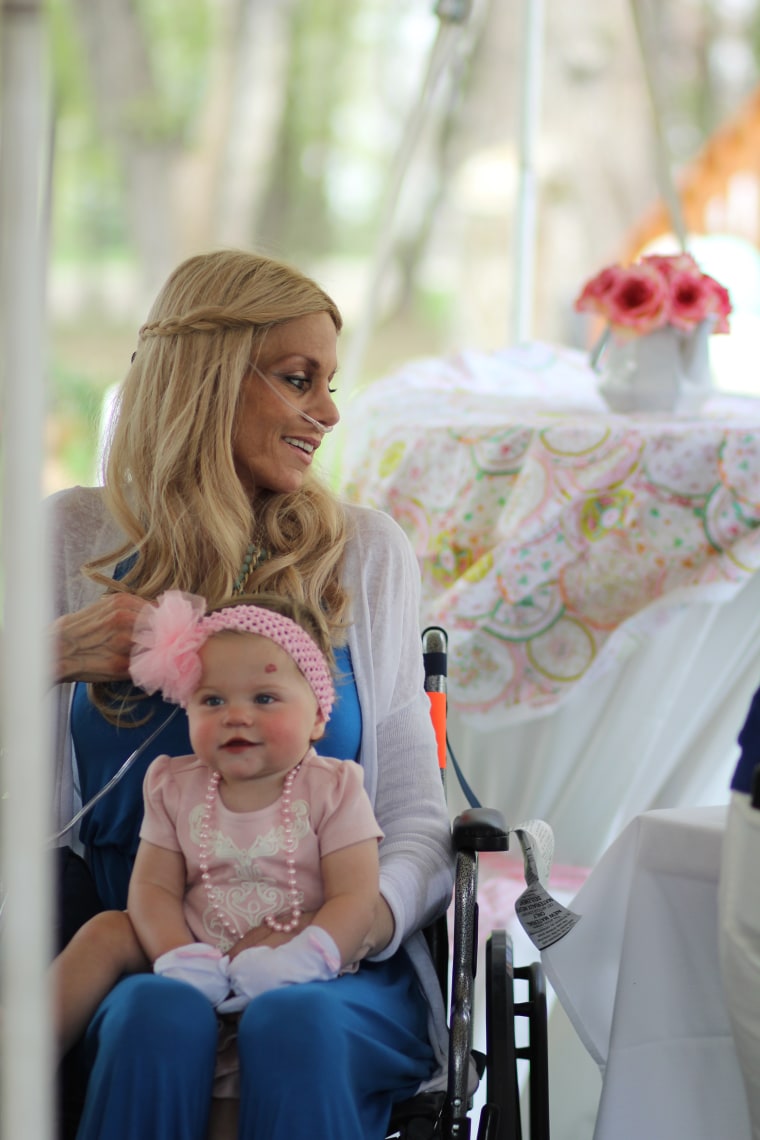 The doctors did help, sending Athena home with hospice care and a pain pump to manage her final days comfortably.
The Kruegers held Amari's birthday on May 2. With 300 of their family members, co-workers and friends present, the elaborate party was held under tents complete with a fancy dress-up area and elaborate place settings. Ben even dressed as the Mad Hatter — something that started as a joke.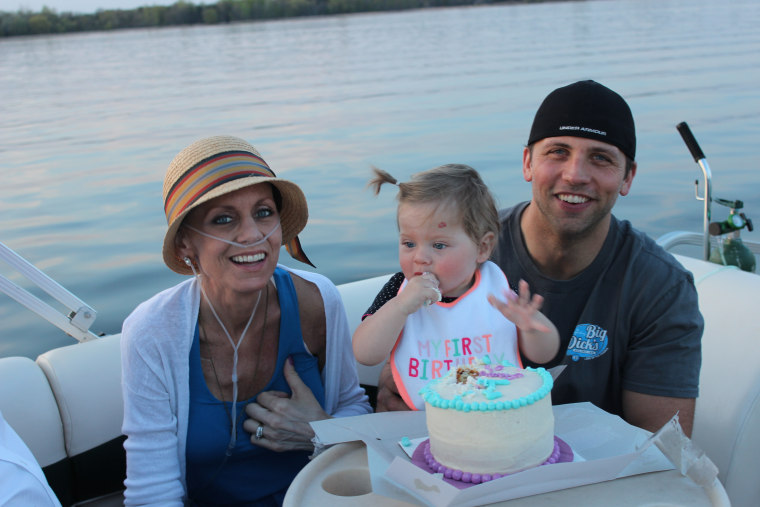 "That was a smart-aleck comment that backfired. I said, 'I thought about renting a Mad Hatter costume,' and the next thing I know, they were saying it would be delivered by the end of the week," said Ben.
Ben says he and Athena loved the party, adding that the outpouring of support for their family touched them both.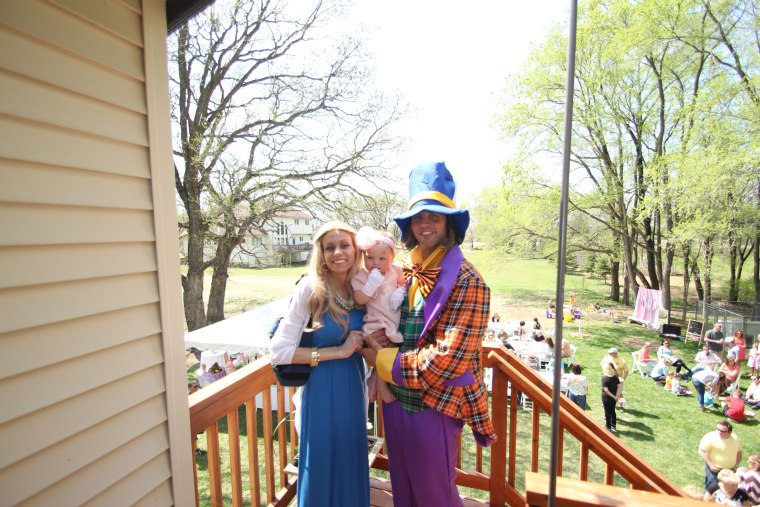 "It's amazing what people do when there's hard times — the benefit this was for Athena is huge. It sets you back and you're so humbled by it. I can't say thank you enough," said Ben.
Ben told TODAY that Amari's birthday fell on the following Tuesday. And, he believes Athena held out until she saw her daughter turn one; she died at home in his arms the following day.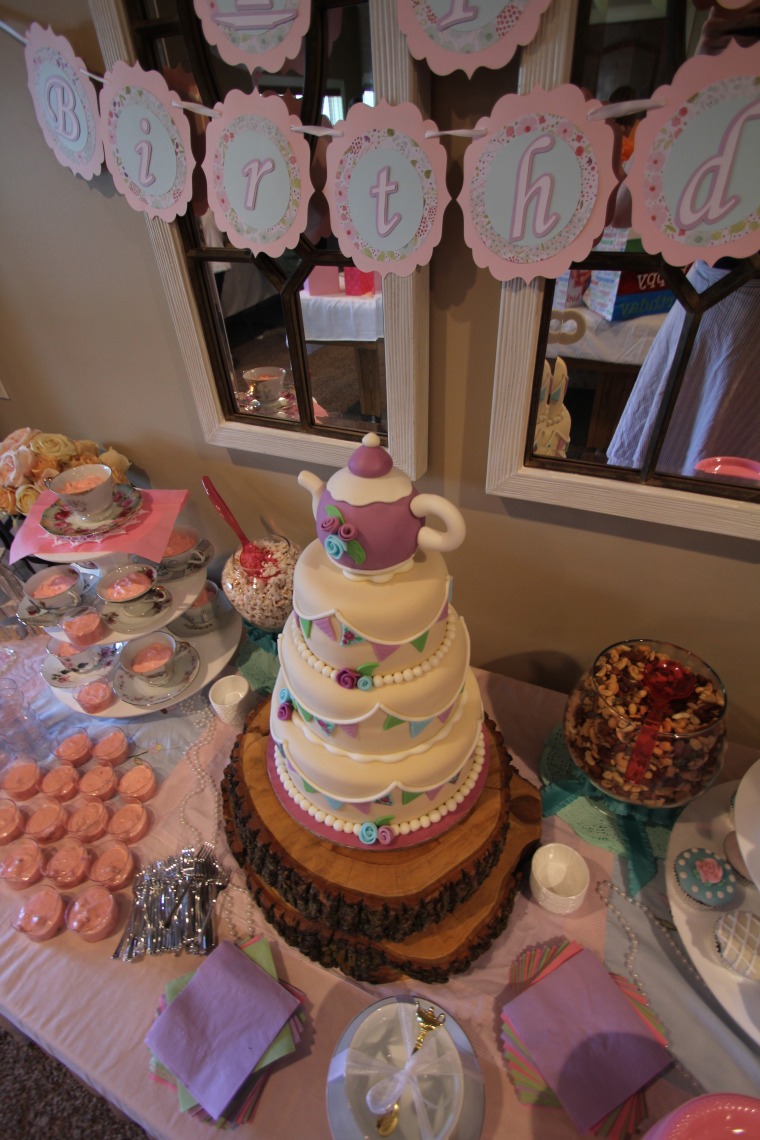 "I'm hoping that between the pictures of this party and everything, they'll help me teach Amari all about her mom as she grows up," Ben said. "I don't want her to ever forget who she is or where she came from — it's pretty amazing."