Why is it that babies seem extra cute this time of year? Maybe it's because during the holiday season, we realize they are the best gift anyone could ever receive.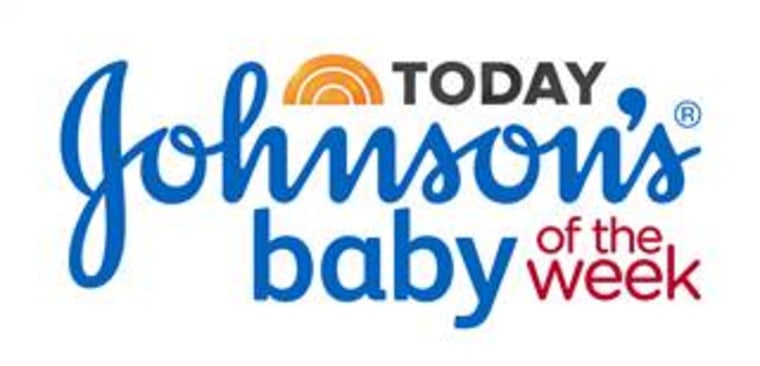 As they do every week, the parents of our TODAY's Babies of the Week give us some great advice they've learned in these early days of parenting.
Leslie and Jake Barr, parents of Jake Barr IV, born Sept. 22, remind us that: "The sleepless nights are worth the smiles." 

Marissa Martini-Cyprys and Jonathan Cyprys, parents of Jacob Hudson Cyprys, born Oct. 11, suggest: "Master the swaddling technique; it helped us get a few hours of sleep!"
Meanwhile, Sarah and Kris Eubank, parents of Anniston Jane Eubank, born Sept. 18., say: "Patience, patience, patience." 
Each week, Kathie Lee and Hoda select a few JOHNSON'S Babies of the Week to be featured on TODAY. And because your kids are way too cute to stop there, we choose more little ones for our online gallery. 
Click on the "add photos" link to share your photo and be considered to be featured on a future show and online in an upcoming week.  Click here to see advice on the kind of photos we're looking for in this contest.
Click here for the official rules.
And here, some more cute babes, including Jake, Anniston and Jacob.