Tampa Bay Buccaneers quarterback Tom Brady is making the most of his postseason downtime by spending some quality time with his kids.
The father of three — who shares son Benjamin, 13, and daughter Vivian, 10, with ex-wife Gisele Bündchen and his oldest son, Jack, 15, with ex-girlfriend Bridget Moynahan — took to Instagram on Jan. 25 to give his fans and followers a look at the family fun.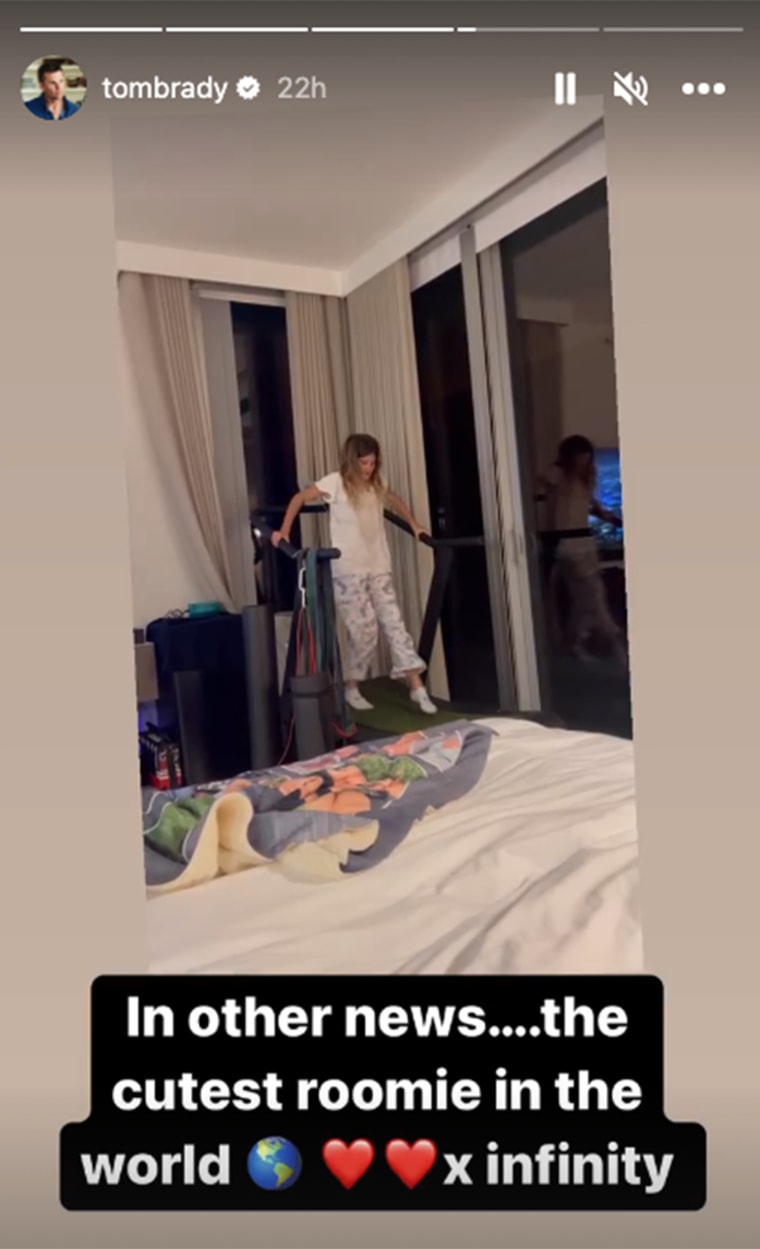 The proud pop first posted a brief video he took of daughter Vivian running backwards on a treadmill before leaping onto a bed with an exaggerated gasp and giving her dad a case of the giggles.
"In other news....the cutest roomie in the world 🌍❤️ ❤️ x infinity," the 45-year-old captioned the clip on his IG stories. 
Shortly after that, Brady posted a photo of his two younger children roughhousing, with Benjamin smiling as Vivian playfully pushes him away with a foot to the chest.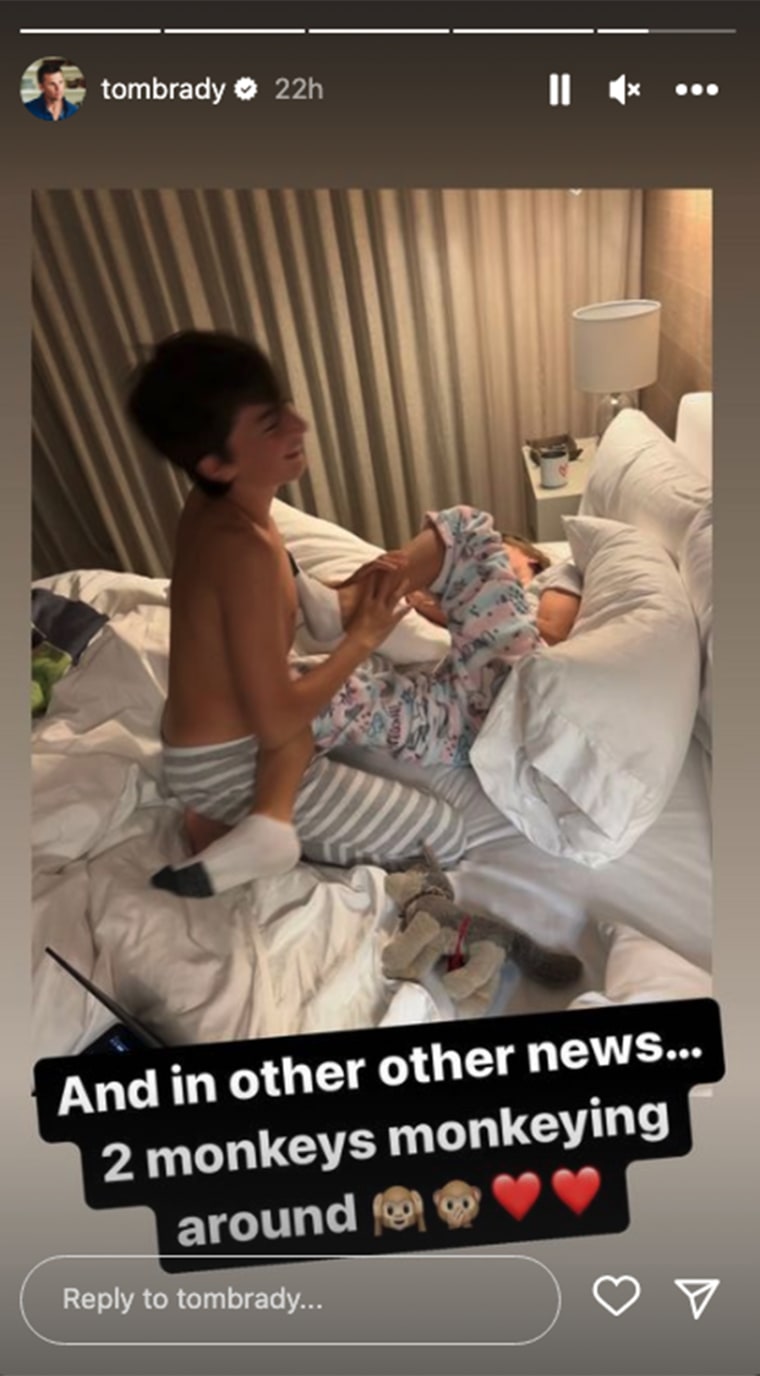 "And in other other news... 2 monkeys monkeying around 🙉 🙊❤️ ❤️," dad wrote of that shot.
The adorable images show the children enjoying a good time, but just days before sharing those images, Brady revealed that he doesn't want all of their moments to be quite so carefree. 
During an episode of his "Let's Go" podcast, the NFL star stressed that he believes it's important for his children to experience disappointment and failure while growing up, too.
"I don't want it to go right for my kids all the time," Brady said. "I told them that this morning — I said, 'I want you guys to fail because I want to see what you're made of if you fail and when you fail.' Because life isn't going to be just a smooth ride, so we've got to develop resiliency.
"You know, schools teach that, sports teach that, a lot of things are taught through that," he said.
Related video: