Rumer Willis is remembering her dad, Bruce Willis, before his struggle with dementia.
"Really missing my papa today," Rumer, 35, captioned an Instagram on Nov. 20. In the sweet throwback, the "Die Hard" star, now 68, is shown smiling and holding baby Rumer in his arms.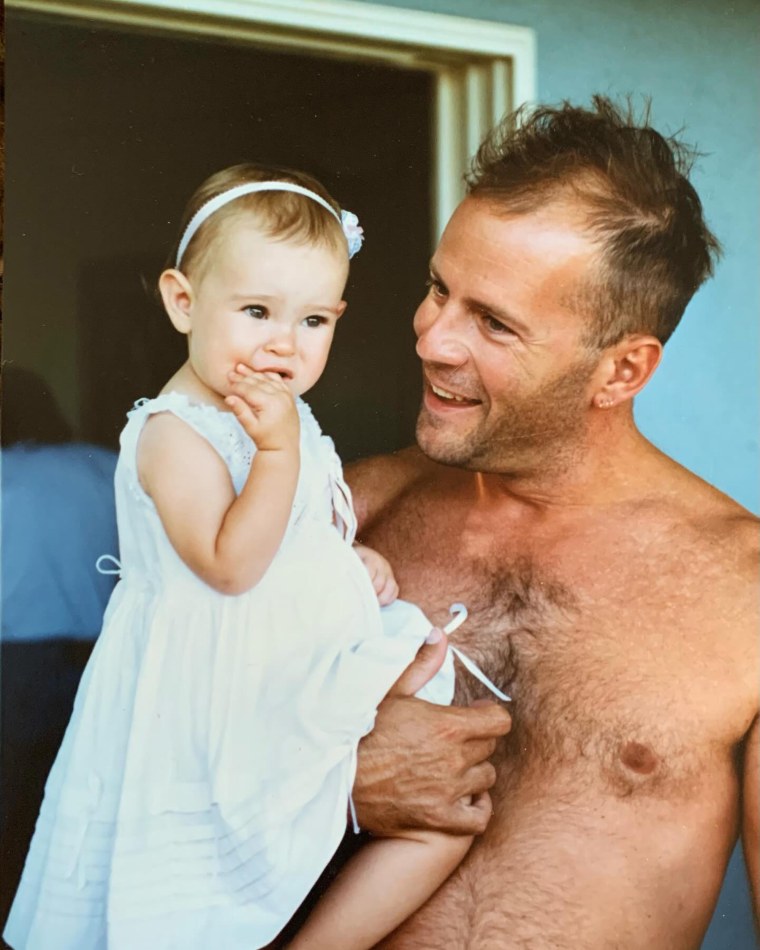 In March 2022, Bruce's family announced that he would be stepping away from acting after being diagnosed with aphasia. Nearly one year later, they revealed that he was diagnosed with frontotemporal dementia, known as FTD. This condition is a less common type of dementia which affects the frontal and temporal lobes of the brain. FTD impacts communication, execuctive functioning, behavior and personality.
Earlier this month, Rumer's sister Tallulah appeared on "The Drew Barrymore Show" where she opened up about their father's worsening condition.
"What's going on with my dad — he has a really aggressive cognitive disease, a form of dementia that's very rare," Tallulah explained.
As Bruce slips further and further away, Tallulah said she's been going through his possessions and learning more about him.
"A really beautiful way for me to heal through this is becoming like an archaeologist to my dad's stuff, his world, his little trinkets and doodads," she said on the show.
In June, Rumer celebrated Bruce on Father's Day with a touching Instagram tribute.
"Seeing my father hold my daughter today was something I will treasure for the rest of my life. His sweetness and love for her was so pure and beautiful," Rumer began. "Papa I'm so lucky to have you and so is Lou. Thank you for being the silliest, most loving, coolest Daddio a girl could ask for. Best Girl Dad in the game…."
Rumer and her partner, musician Derek Richard Thomas, welcomed their first child, Lou, in April.
Bruce Willis shares daughters Rumer, Scout, 32, and Tallulah, 29, with his ex-wife and close friend, Demi Moore. The actor and Emma Heming Willis, who have been married for 14 years, are the parents of Mabel, 11, and Evelyn, 9.