Sarah Herron is opening up about the devastating pain she's experienced since she and fiancé Dylan Brown lost their newborn son, Oliver, on Jan. 28.
Just two days after announcing Oliver's death, the former "Bachelor" and "Bachelor in Paradise" star, 36, posted a photo Feb. 3 in her Instagram stories that showed her in happier times on the last morning of her pregnancy.
The selfie showed Herron wearing a bathrobe as the couple's dog, Rio, lies sleeping in her lap. "It's been 1 week. This was on our last morning all sitting together," she wrote. "It was the last morning I that got to soak-in his big summersalts (sic) and hiccups. I want to go back. I'd give anything to go back to last Friday morning."
She added, "We miss and love you baby boy."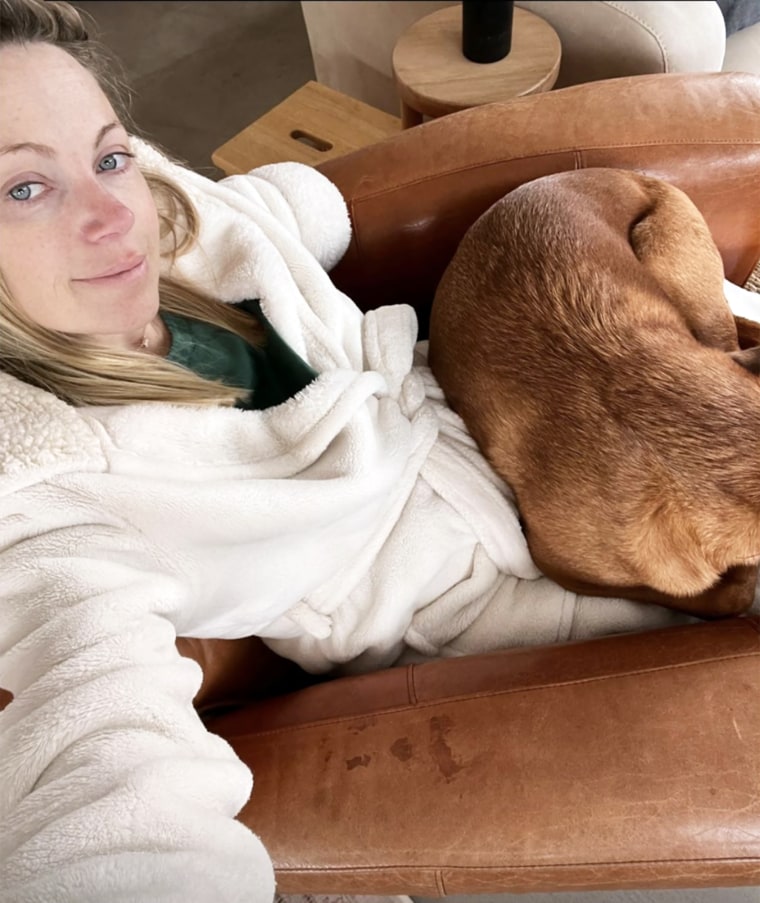 On Feb. 1, the reality star announced on Instagram that Oliver, whom she and Brown called their "IVF miracle," died in Brown's arms on Jan. 28, shortly after being born prematurely at 24 weeks.
"There are no words for the magnitude of loss and pain we're experiencing. It's beautiful and simultaneously tragic," she wrote.
Herron shared the painful news next to several images, including one her holding Oliver against her chest as Brown kissed her forehead.
Other photos captured the first-time mom's excitement during her pregnancy, while a final image showed Herron crying in agonizing grief.
"Our time together was short, but we are grateful for the days we had with Oliver in my belly. He has taught us so much about the integrity of life, love and death. Oliver filled our home and hearts with so much love and most importantly, optimism," she wrote.
She added, "The stars aligned to create Baby Oliver with a deep, meaningful purpose bigger than we'll ever understand. His body was small, but his legacy will always be larger than life to us."
Herron concluded her post by noting that although her and Brown's hearts were "shattered beyond comprehension," they took solace in the fact that Oliver's soul "only ever knew love and will not suffer in a body that wasn't built for this life."
"We'll never understand the cruelty of it all," she wrote, "but through the darkness, Oliver remains so so bright. We love you so much, baby boy. You will never be replaced. You are so perfect and awesome."