Moms-to-be often chat and coo to their babies before birth. But when babies arrive prematurely, they're whisked off to an incubator where they hear mostly hospital noises. A new study published in the Proceedings of the National Academy of Sciences finds that hearing a mother's voice develops the preemies brain.
"Even three hours a day of exposure [to mom's voice and heartbeat] was enough to give the brain a very good boost in terms of development and maturation in the auditory cortex," says researcher Amir Lahav, an assistant professor of pediatrics at Harvard Medical School. The auditory cortex aids in hearing and processing sounds.
The researchers hoped to understand how preemies' brains develop in the neonatal intensive care unit (NICU). They also believed this might provide insight into how full-term babies' brains develop, too.
To do this they looked at two groups of preterm babies, born between 25 and 32 weeks. One group of 19 preemies heard the NICU noises, the norm for babies in this ward. The other group of 21 babies heard a recording of their mothers' heartbeats and voices, singing "Twinkle, Twinkle Little Star," reading "Good Night Moon," and talking in motherese for three hours a day.
"[It mimics] what the baby would hear in the womb," says Lahav.
Then they measured the circumference of the babies' heads and used an ultrasound to examine the size of their auditory cortices and the corpus callosums, the thick band of fibers which connect the two cerebral hemispheres. Babies who heard their mothers' voices and heartbeats had larger auditory cortices than those who simply heard hospital noises.
"The auditory cortex of the brain in this [short] time period is more adaptive and responsive to maternal sounds than the hospital noises," he says.
The findings suggest NICUs should incorporate more family involvement for better long-term outcomes for preemies, says Dr. Yoav Littner, who was not involved in the study.
"There are many studies that show that maternal voices improve the outcome for that baby," says Littner, associate medical director of the NICU of Hillcrest Hospital, part of Cleveland Clinic. "Music and maternal voices and heartbeats make the babies more stable and decrease the length of stay. It should not be that hard to make small changes [in the NICU] that are important."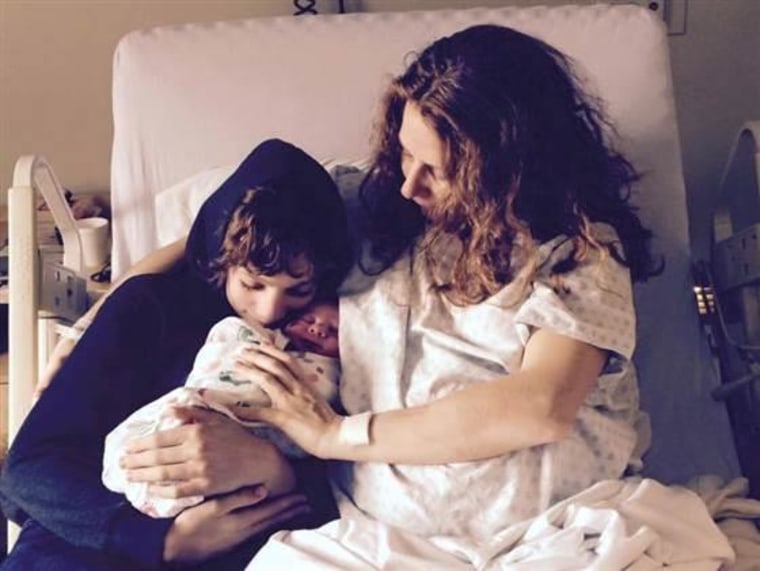 Christy Owens, 38 of Pittsburgh, chatted to her third child, Ikechi Williams, throughout her pregnancy before his birth on February 13. The first time she was pregnant with son Julian Valencheck, 11, she read and talked to him constantly.
"I always talked to him more to talk my thoughts out and [tell him] we're in this together," she says.
When he was born at 26 weeks, she visited him in the NICU and continued chatting and reading the book "Roots" to him. She believes this helped him.
"He's a huge word person," she says.
More research is needed to determine whether babies with bigger auditory cortices have improved language skills, Lahav says. Hearing a mother's voice in utero may help full-term babies' brains, as well.
"[I]t makes you wonder … if such exposure to a mother's voice in full gestation [provides] the brain with the auditory fitness necessary for priming the brain for hearing and language later on in life," says Lahav.
This article was originally published Feb. 23, 2015 at 3:12 p.m. ET.