/ Source: TODAY Contributor
It was a morning that any mom with a teenager could relate to, said Nicole Poppic, a 34-year-old veteran and mom of three in Northern California. While her son Alex, 10, and daughter Sammi, 4, were ready and waiting to leave for school, Poppic's oldest child, Cara, 14, had overslept, and then she spent even more time arguing with her mother about, well, everything.
"When we finally got in the car and I looked at the clock and realized that we were running late, I started doing the 'mom' thing," Poppic told TODAY Parents. "My lecture went something along the lines of, 'You need to start thinking about other people, Cara. You are not the only person in this family, and you made your brother and sister late, too."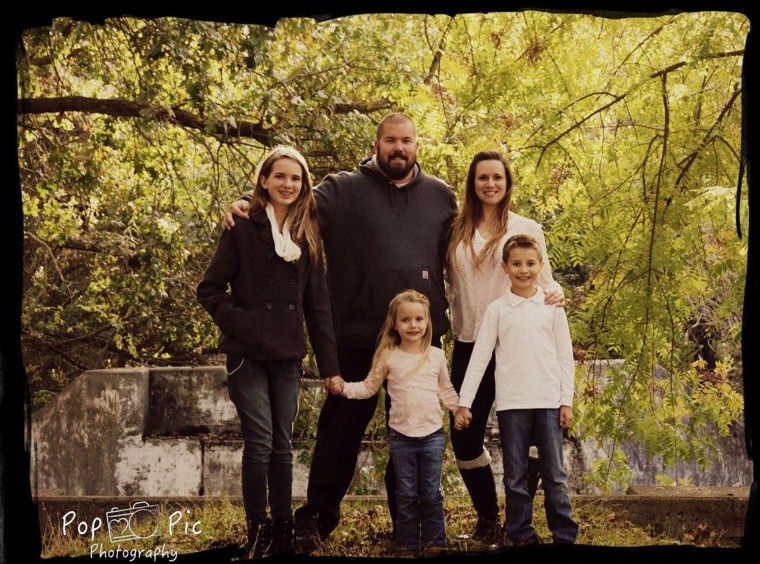 Never miss a parenting story with TODAY's newsletters! Sign up here
Then Poppic heard Cara's favorite band, Panic! at the Disco, start playing from the passenger seat of the car. "That is when I saw that Cara had put in her headphones and was staring out her window, completely ignoring me," she said. "I reached over and took her phone off her lap, unplugged her headphones, and threw her phone out the car window."
RELATED: Dad writes hilarious notes to excuse his kids' tardiness to school
But in case that maneuver doesn't convince you that Poppic is winning at parenting, she went one step further: after making Cara wait while she dropped off both her younger siblings at their school, Poppic wrote her daughter a tardy note that told the attendance office at Cara's high school the unvarnished truth about their morning from her perspective:
"Cara is tardy this morning as a result of a condition known as 'teenage-ism,'" Poppic wrote. "Adolescents across our great nation are afflicted, and there is no known cure." Poppic also listed symptoms such as "an inability to remove herself from her bed" and "talking back to her birth-giver." She walked the note into the attendance office with Cara and handed it to the clerk herself. "The attendance clerk cracked a smile," Poppic said.
After she returned home, Poppic retrieved Cara's phone from the neighbor's yard no worse for the wear and posted a photo of the letter to her Facebook page, where it has been liked more than 7,000 times and shared over 32K times since the beginning of September.
RELATED: Bruce Springsteen fan writes tardy note for daughters after concert
Poppic doesn't want to give people the impression that her daughter is a bad kid. "Parenting a teen is both challenging and rewarding," she said. "Watching Cara grow and change brings great joy to my life, but with that growth, there have been growing pains."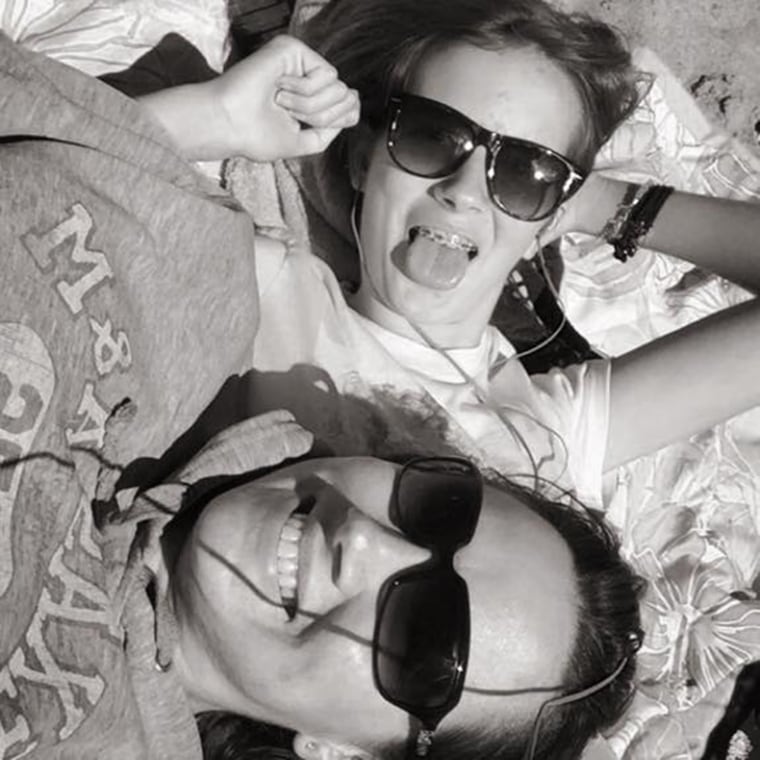 "I was a little embarrassed of the note at first, since it said how she threw my phone out the window and it also listed my poor actions," Cara told TODAY Parents. "I guess I was ashamed of acting that way, because my teachers usually know me as the quiet, respectful student in the class, and I didn't want them to think otherwise. So I was a little embarrassed at first, but after it was all said and done, I laughed about it."
By the time the tardy note went viral, Poppic said, she and Cara had already laughed over it. Poppic has received some criticism from strangers about her parenting style, but she said she doesn't let the mean comments get to her. "When I originally shared the note, it was with the hopes of giving my friends who are moms a laugh and to let them see that even stressful mornings can be lightened up by a little humor," she said.
But Poppic said she is confident that her parenting is effective, even when she has challenging mornings like that one. "Cara is a teenager. She is going to act like a teenager. I hope that by correcting her when she has an attitude, I can instill respect and responsibility in her for the long run," she said. "I think what I am doing is working. I have never had a teacher, or other adult tell me Cara is anything but respectful and polite. I think teens, actually all kids, show their worst traits to the people they know will love them regardless. But maybe that is just my way of making myself feel better when my children are disrespectful or rude to me."
And Cara tends to agree. "I hope people know that my mom and I are close and that I don't hate her or feel like she is mean to me," she said.