Twins Sir and Rumi Carter turned 1 last month, but even Beyoncé and Jay-Z's biggest fans wouldn't recognize the little ones.
That's because, with very few exceptions, mom and dad have kept their babies' pictures private.
Until now!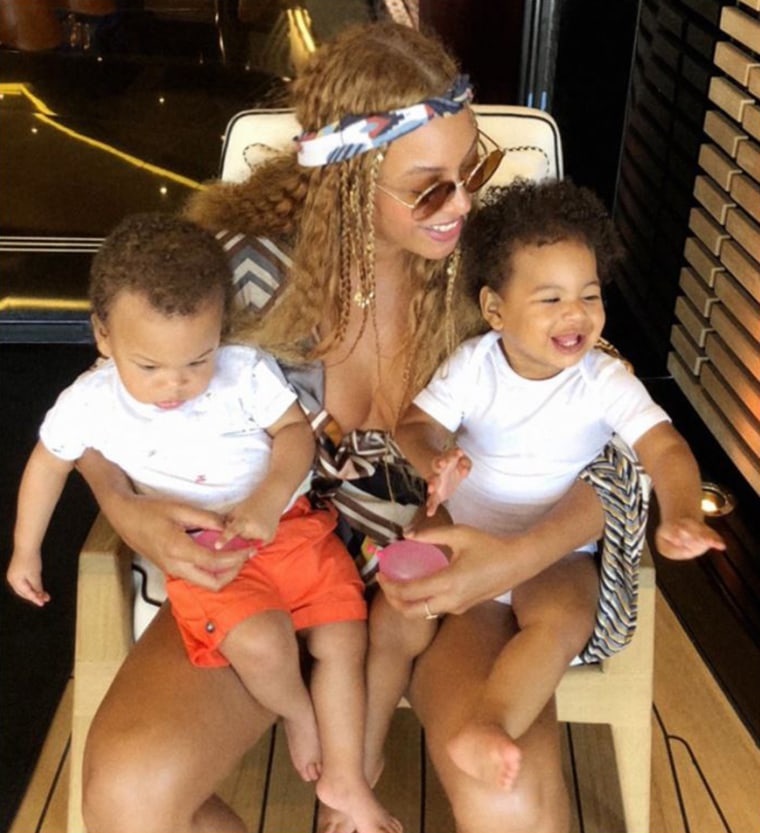 Bey and Jay just wrapped up the European leg of their sold-out "On the Run II" tour, and on Wednesday, they shared shots from the sun and fun-filled breaks they enjoyed between shows.
Included in the mix of pics posted to the "All Night" singer's website was a sweet photo of Sir and Rumi sitting on her lap.
While Sir looked lost in (very serious) thought, Rumi and Beyoncé were all smiles. And what's not to smile about? Not only did the 36-year-old have her arms wrapped around her babies, she also had a water balloon in each hand.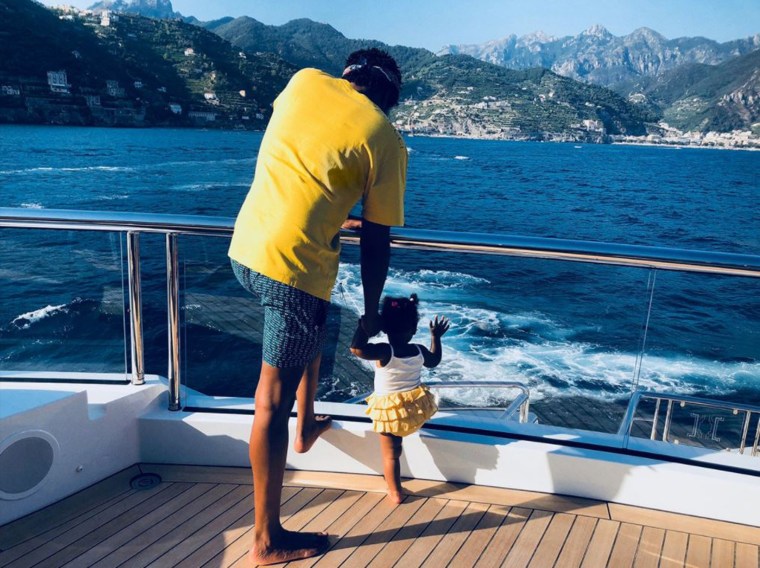 The photos offered a rare glimpse of the whole family as they enjoyed rest and relaxation on board a private yacht.
In one shot, Jay-Z could be seen looking out over the water, holding on to Rumi's hand as she took in the sights, too. And as for 6-year-old Blue Ivy, she enjoyed another body of water — the yacht's pool — with her very own mocktail in hand.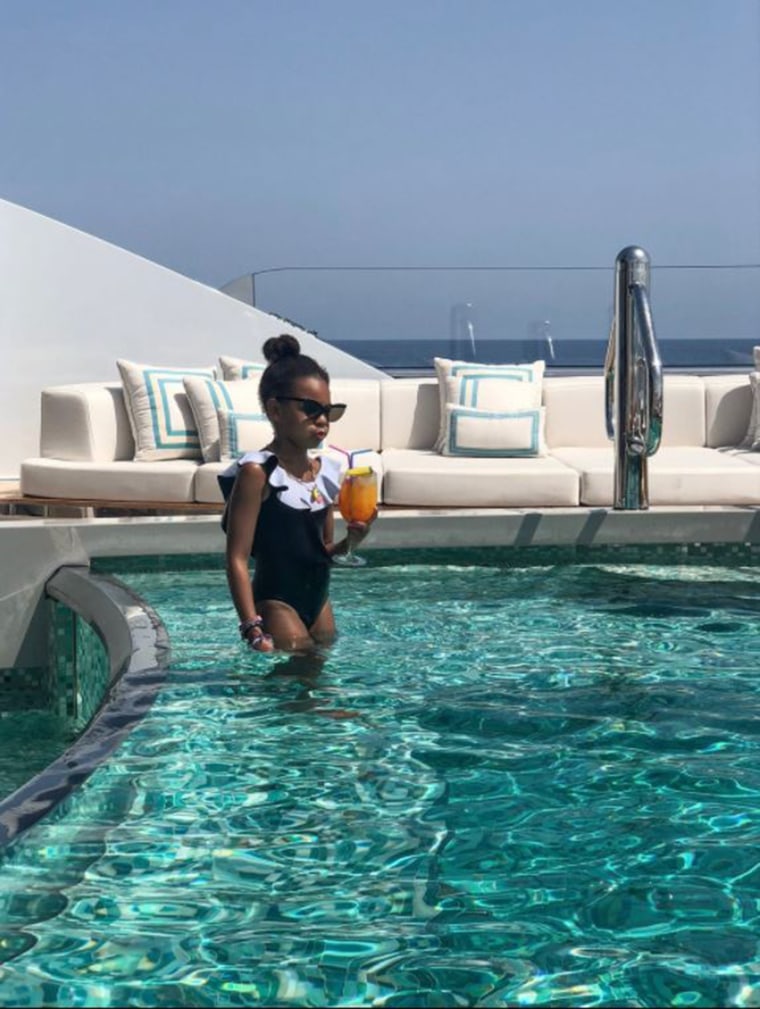 Beyoncé captioned the photos with one simple line: "Thank you Europe."
It's easy to see what they were so thankful for.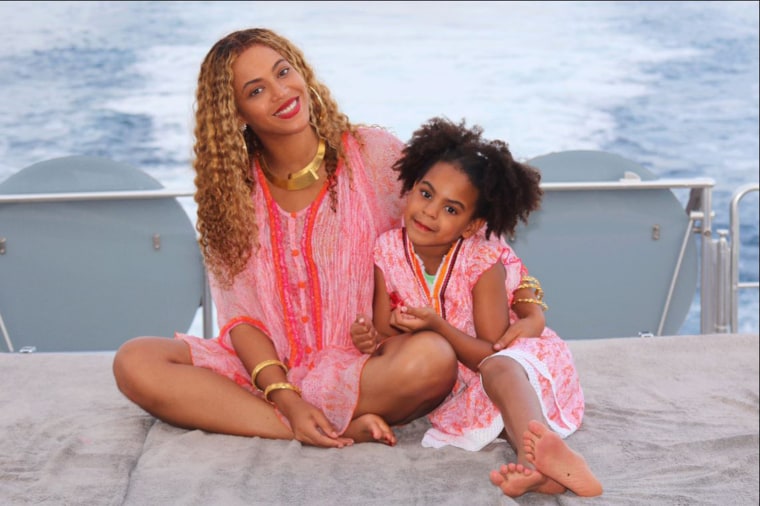 And fans are no doubt just as thankful to get this peek of the famous — and famously private — family.