The queen does things on her own schedule.
Undoubtedly, Beyoncé knows that her fans have been clamoring for a look at her new twins — and to get a confirmation of their names — for weeks. But now, in her own royal time, Queen Bey has at last unveiled the newcomers in a spectacular, flower-filled Instagram shot ... and confirmed that her twins, now one month old, are named Rumi and Sir Carter.
The twosome join the royal family of Beyoncé and JAY-Z Carter, who also have a 5-year-old daughter, Blue Ivy. Most of what we know about the superstar singer's pregnancy has come from Instagram and related headlines — like when the Carters began proceedings to trademark the newborns' names early in July.
Grandma Tina Knowles also couldn't resist posting the picture along with a sweet note: "So Happy my baby shared a photo of her babies with the world ... proud grandma hello Sir Carter and Rumi Carter ... Boy and girl what a blessing."
The new picture, which was posted Thursday, reminds us quite a lot of the image she used to make the announcement that they were on the way in February:
With the two photos side-by-side, we see the similar floral background and veil atop Queen Bey's head. There's no question that she knows how to make a show-stopping birthday announcement!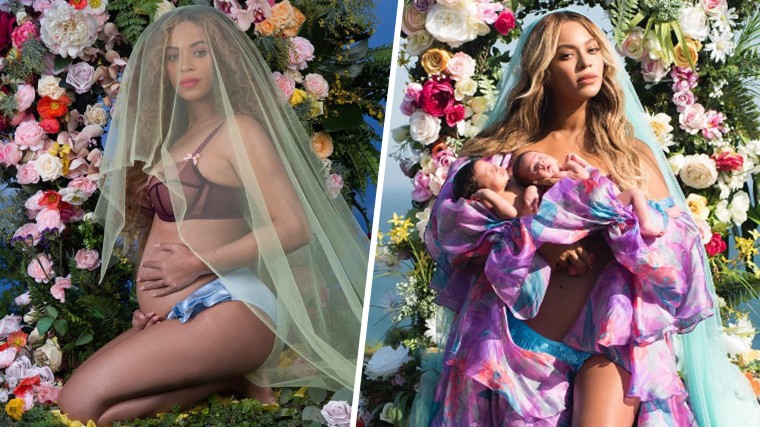 We like to imagine that the household of Beyoncé and her husband JAY-Z is virtually spilling over with beautiful blooms all the time, and that mom and dad always find time to dance:
Congratulations again, you two! The kids look beautiful, as does mom!
Follow Randee Dawn on Twitter.