/ Source: TODAY Contributor
Andrea Rader suffered heartburn throughout her pregnancy. In fact, she even visited the emergency room at one point, convinced that the unfamiliar pain must be an indication of something more serious. When she found out it was just, in fact, heartburn, she had a suspicion that the old wives' tales were right and she might end up with a baby with a lot of hair.
She was not disappointed.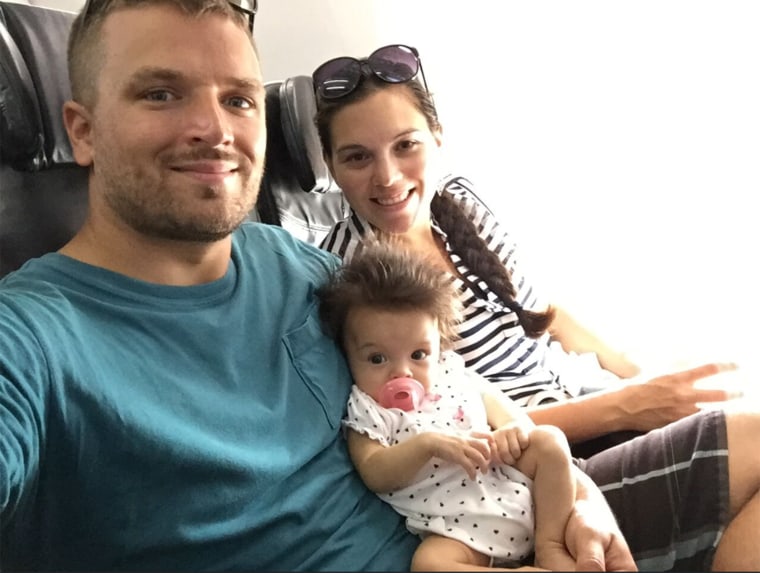 Little Coral, now just three months old, was born with quite a mane. When her father, Michael Rader, posted a picture of Coral and her impressive head of hair (as well as her clear blue eyes) on Instagram, Coral and her hair became a viral sensation.
"This beautiful girl and her glamorous hair," Rader wrote, "A gift wrapped in joy from Creator God." The picture has over 1,300 likes on Instagram.
Rader, who is the founder of Brandroot.com and helps manage the family's vlog, where they document their life in Kailua-Kona, Hawaii, told TODAY Parents that an abundance of newborn hair does not run in the family, but that when Coral was born with it, he was "thoroughly pleased."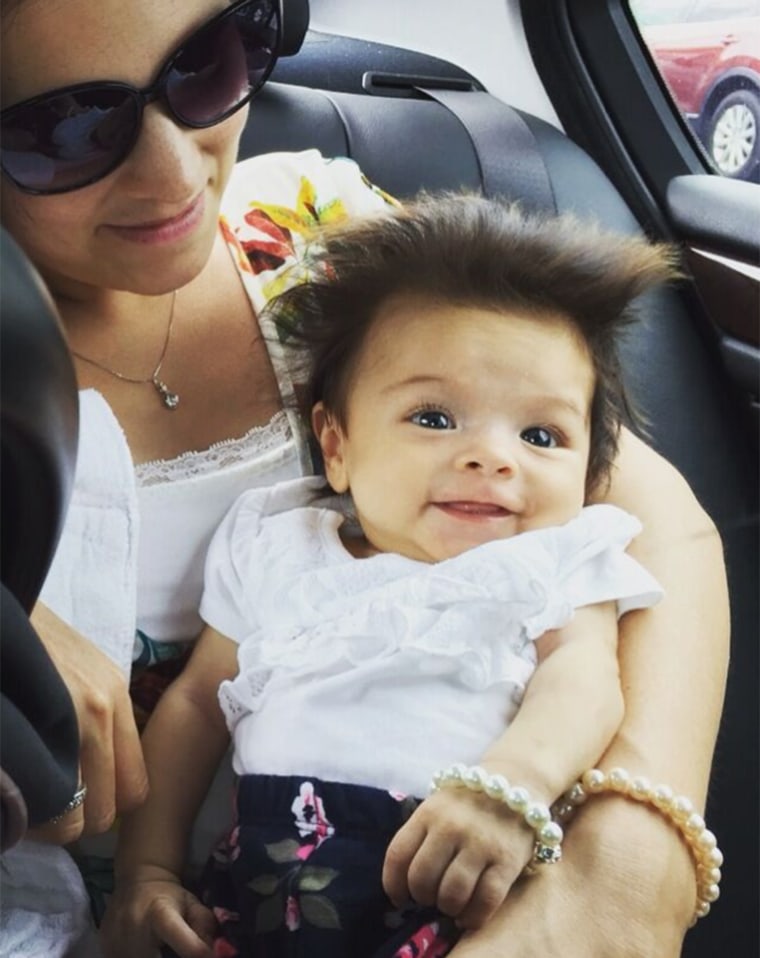 "I really wanted her to have nice black hair like her mom," Rader said. "When she went viral, I felt like the world was sharing in my joy. Beyond just her hair, she's one beautiful girl! It was exciting to share her beauty. She has my blue eyes and momma's black flowing hair."
Perhaps little Coral can be the world's youngest brand ambassador for hair products? Then again, she rocks the natural look just fine.