/ Source: TODAY Contributor
Kitten GIFs and puppy videos may bring their share of cuteness to the Internet, but it's a challenge to find anything more adorable than chunky, chubby-cheeked babies. So Ilana Wiles, creator of the blog Mommy Shorts, decided to host a Chubby Cheek-Off, collecting thousands of photos and pitting sixteen of the most squishy-faced babies she could find against one another in a bracket-style tournament.
"These kinds of contests are just good-natured fun," said Wiles. "I like that they pit baby photos against each other, but it's not about whose baby is the cutest. Nobody is going to get upset if their baby isn't voted the baby with the biggest cheeks. Having a fun topic for people to compete around makes everyone way less cutthroat."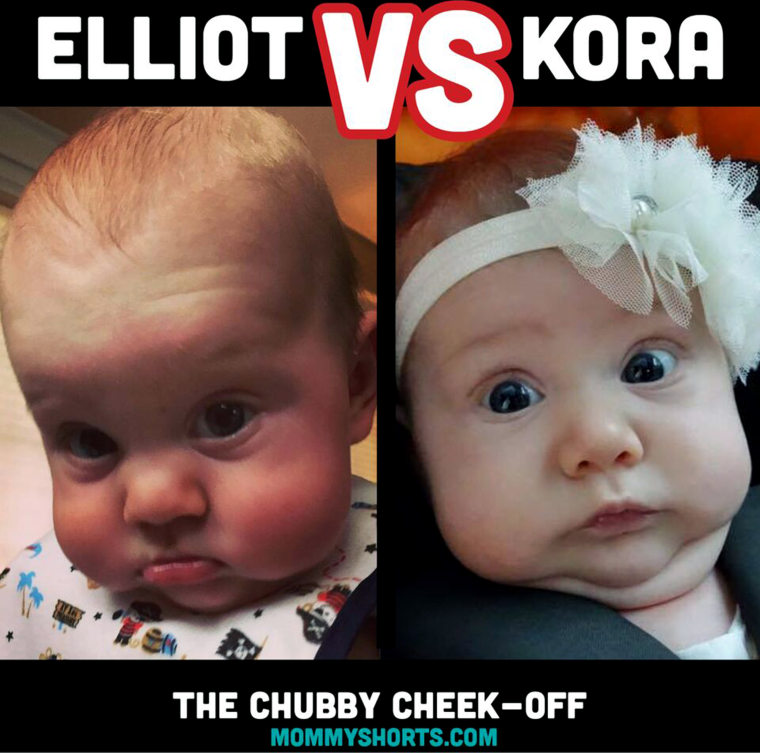 Wiles is no stranger to these types of competitions — she has held Evil Baby Glare-Off competitions in the past — but says she decided to switch things up this year.
"The inspiration was actually a photo that was submitted for the glare-off of a baby with the most ridiculous set of cheeks. I didn't use him in the glare-off, but kept his photo on my desktop all year thinking I should do a cheek-off," Wiles told TODAY Parents.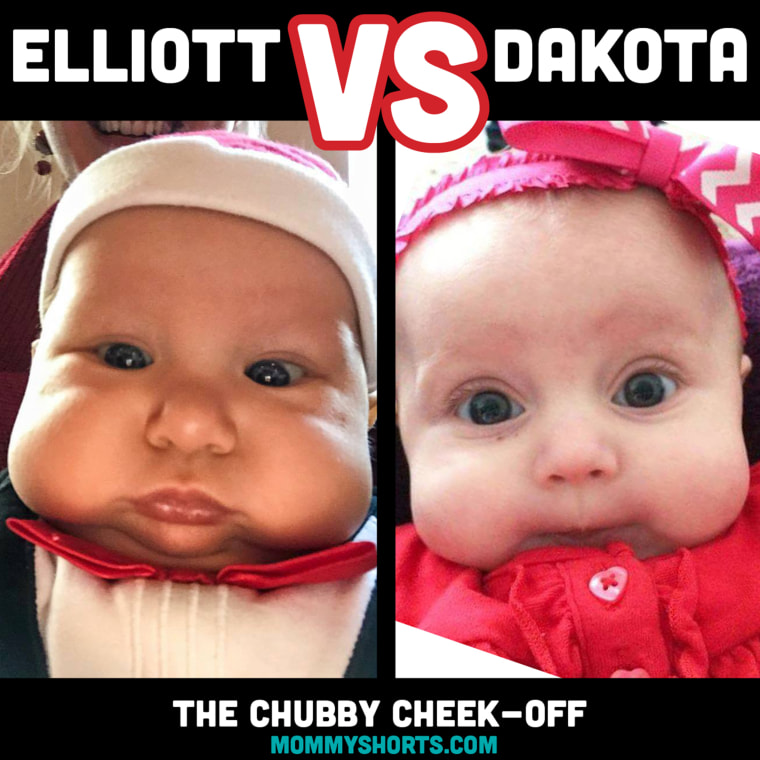 Wiles put a call for submissions out on the Mommy Shorts blog, Facebook page and Instagram account, resulting in more than three thousand photos submitted for consideration. After whittling the choices down to around 60 photos, Wiles turned to her Facebook community for help with narrowing the choices down to the 16 finalists.
Wiles says she loves using photos submitted by her readers to create something entertaining. And, she enjoyed being entertained herself by all of the chubby-cheeked cuties she had the opportunity to see.
"Elliot vs. Kora was the funniest face-off in my opinion. They've both got prize-worthy cheeks, but their expressions are just priceless," said Wiles, adding that while all of the babies had amazing cheeks, there were some upsets and surprises that she didn't expect during the competition.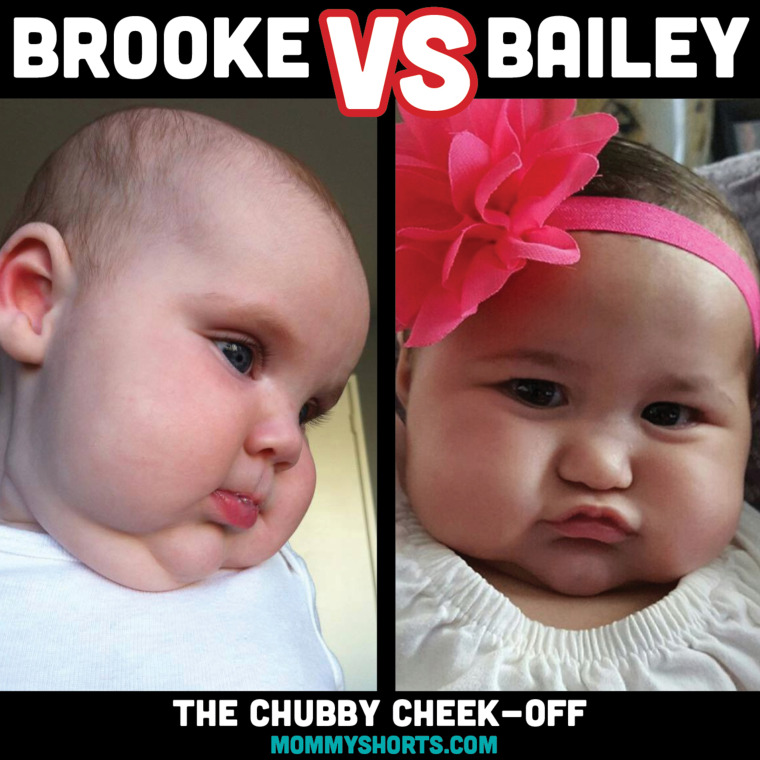 "My favorite match-up never happened. Grace and Emma didn't make it past round one, but if they had, it would have been epic...Elliott was my prediction for the winner and he won — but it was close. I also loved Dakota, but Elliott knocked her out in the first round. Her cheeks were adorably round, but not as big," said Wiles.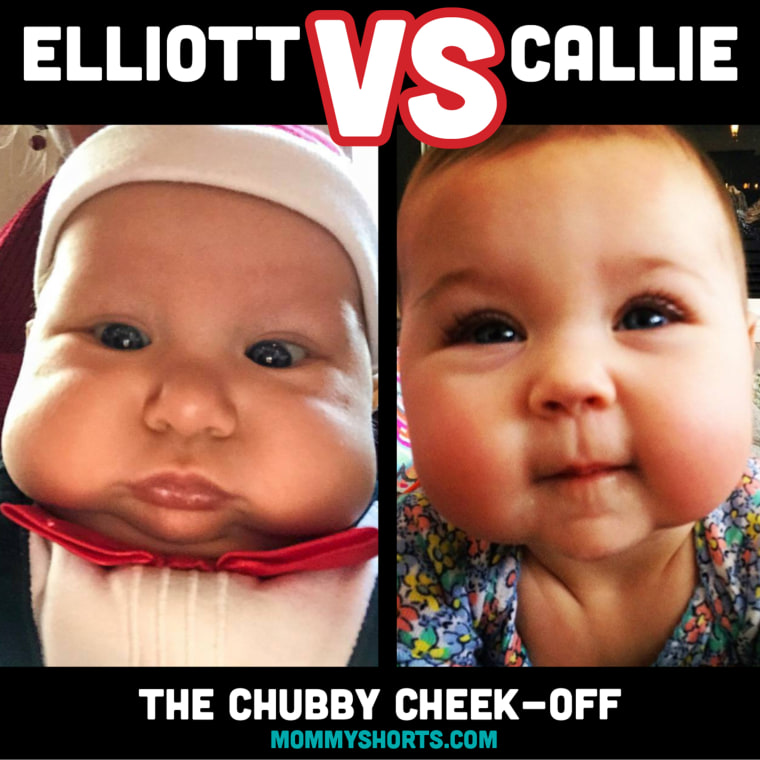 The winner, Elliott, was announced yesterday on Wiles' blog. For his supreme chubby-cheeked-ness, the baby and his family were awarded the grand prize — a $500 American Express gift card and a 6-month supply of Stonyfield YoBaby Yogurt.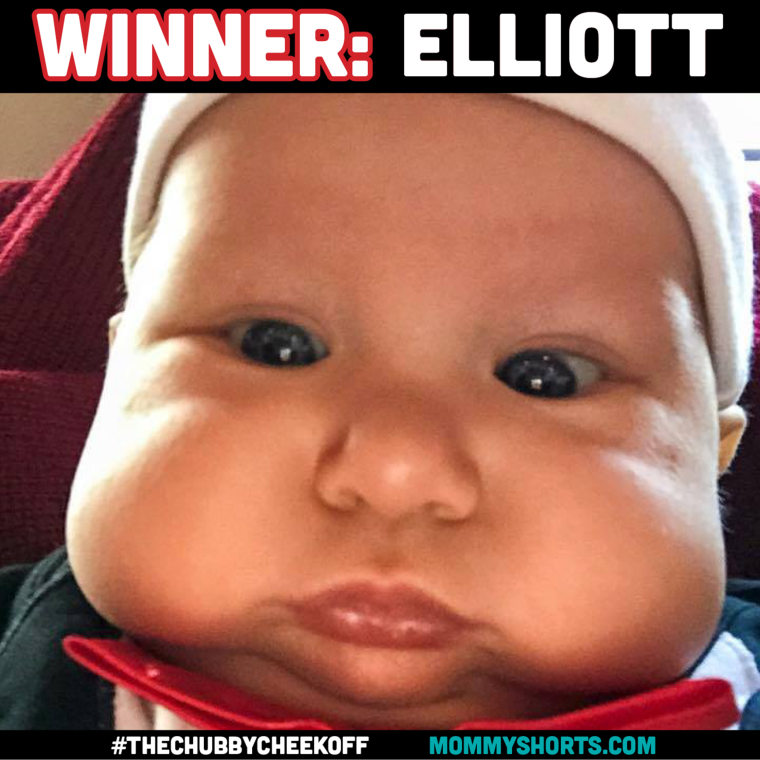 While we love Elliott's chubby cheeks, we wondered how Wiles' winner would stand up against some of TODAY's favorite babies who are blessed in the cheeks department.
We give you... Elliott versus Vale Feldman (Savannah Guthrie's baby)!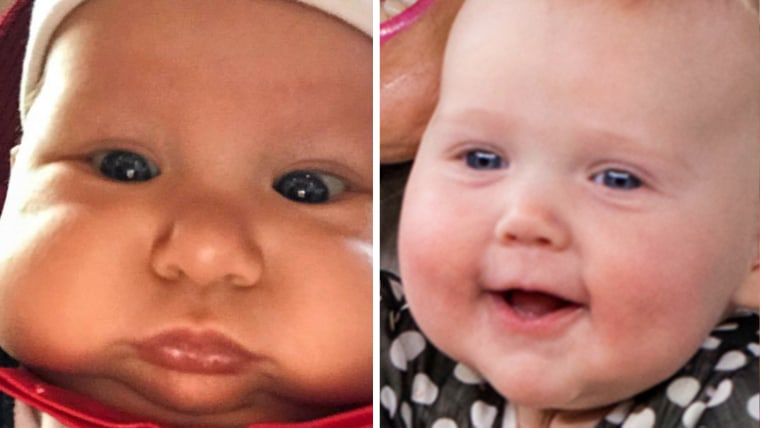 And can Elliott bring his cheek game against another of our favorite squishy-faced babies, Prince George?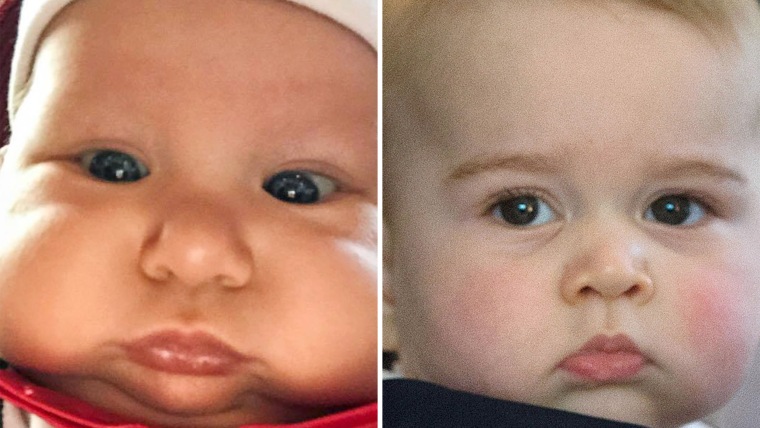 Wiles stands behind her champion.
"George might be a prince," she said. "But Elliott would kick his ass in a cheek-off!"