Melissa Dohme tied the knot with her hero, Cameron Hill, this month in a beautiful wedding in Dade City, Florida — more than five years after he helped save her life following a brutal attack.
On Jan. 24, 2012, Dohme was stabbed 32 times by an ex-boyfriend. Police officers, EMTs, firemen and a Life Flight helicopter all rushed to Dohme's aid, but all of the first responders thought the same thing, according to Dohme: "There's no way this woman is going to survive."
One fireman, Cameron Hill, who was responsible for clearing a landing space for the helicopter, looked at Dohme and had a different, poignant feeling.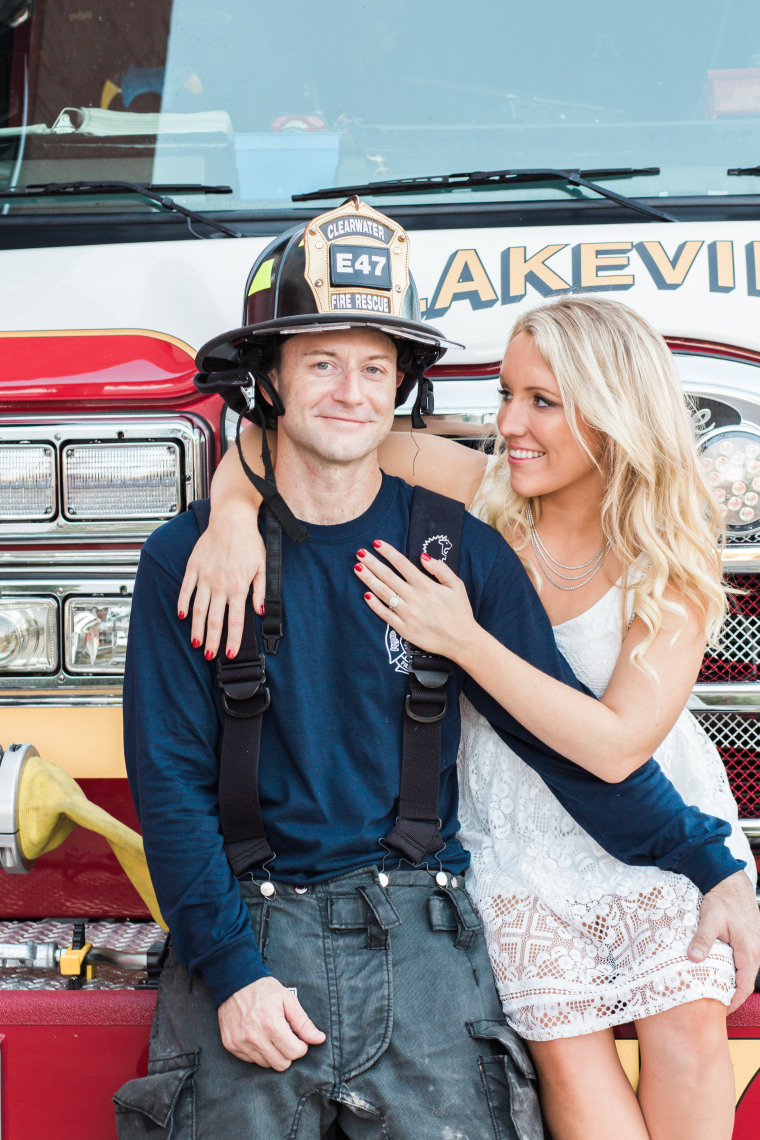 "He had a feeling that he would see me again and he didn't know why, and then we met again," Dohme told TODAY. "Everyone thought I was going to die, but he had this feeling that he was going to see me again."
Each person who came to her rescue rallied around her throughout her recovery. Dohme became close with the first responders and even attended a luncheon with her mother that was hosted by a local advocacy center for victims of domestic violence. At the end of her speech she was surprised to see some of the firefighters who saved her life.
Dohme was able to personally thank them, including Hill. She would soon come into contact with Hill again.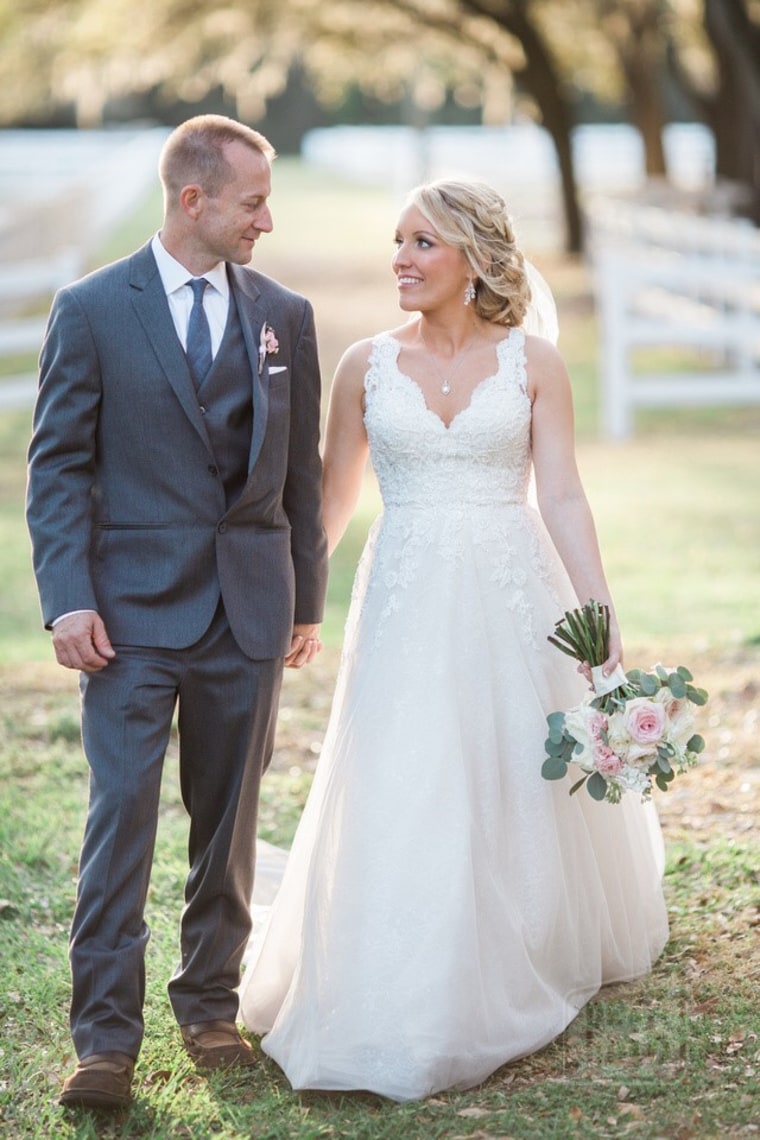 "Later on the next day, Cameron messaged me and said that some of the guys were upset that they couldn't make it to the lunch," said Dohme. "So he invited me and Mom to the station for dinner."
Dohme and her mom were so excited. They prepared cupcakes and wrote in icing, "Thank you to our heroes," and arrived at the station right on time. During the dinner, all Dohme could think about was Hill.
RELATED: Paramedic proposes to woman whose life he saved 3 years earlier
"I told my mom, I said, 'Mom, that right there is my next boyfriend. That's the kind of man that I want to be with.'"
The next week she delivered a thank you card to the fire station, and that's when she and Hill hit it off. They talked for six hours, and they've been together ever since.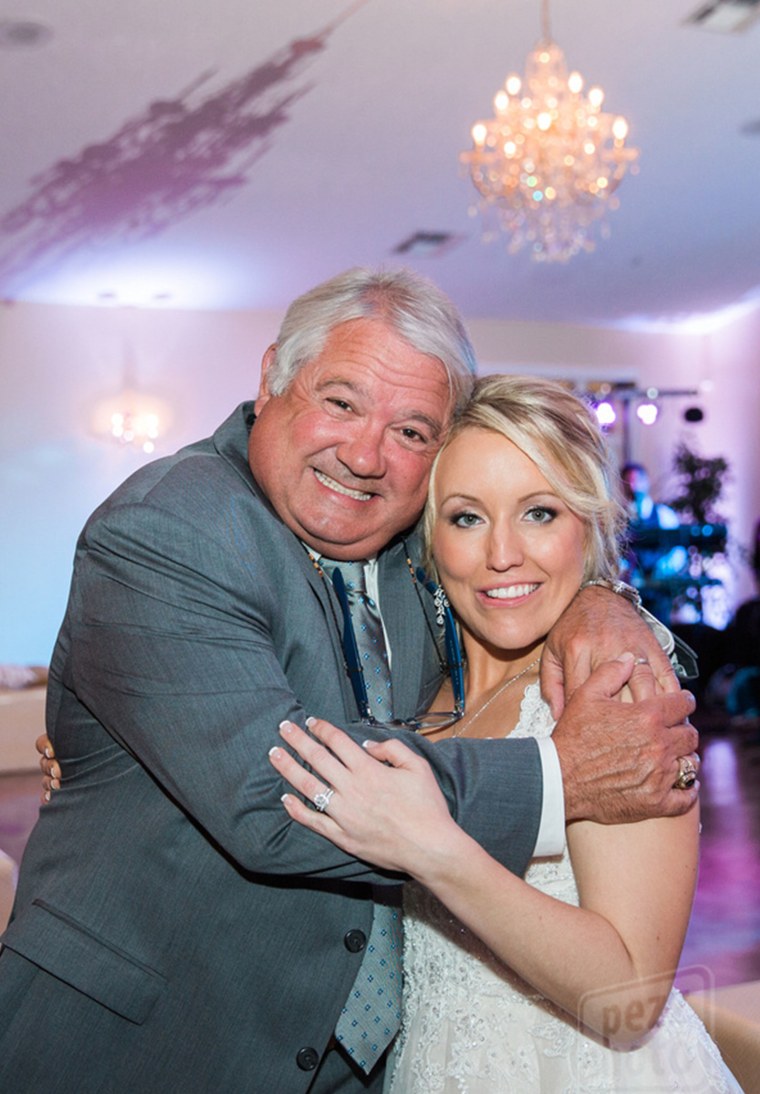 The couple got engaged on May 11, 2015, at a Tampa Bay Rays game. The community helped out by providing free services.
A local wedding planner and owner of RSBP Events, Brooke Palmer, stepped in to plan the wedding, which was held on March 4. She knew vendors who helped pitch in with everything from the food to the flowers.
RELATED: Firefighter adopts baby he delivered on emergency call: 'She's part of our family'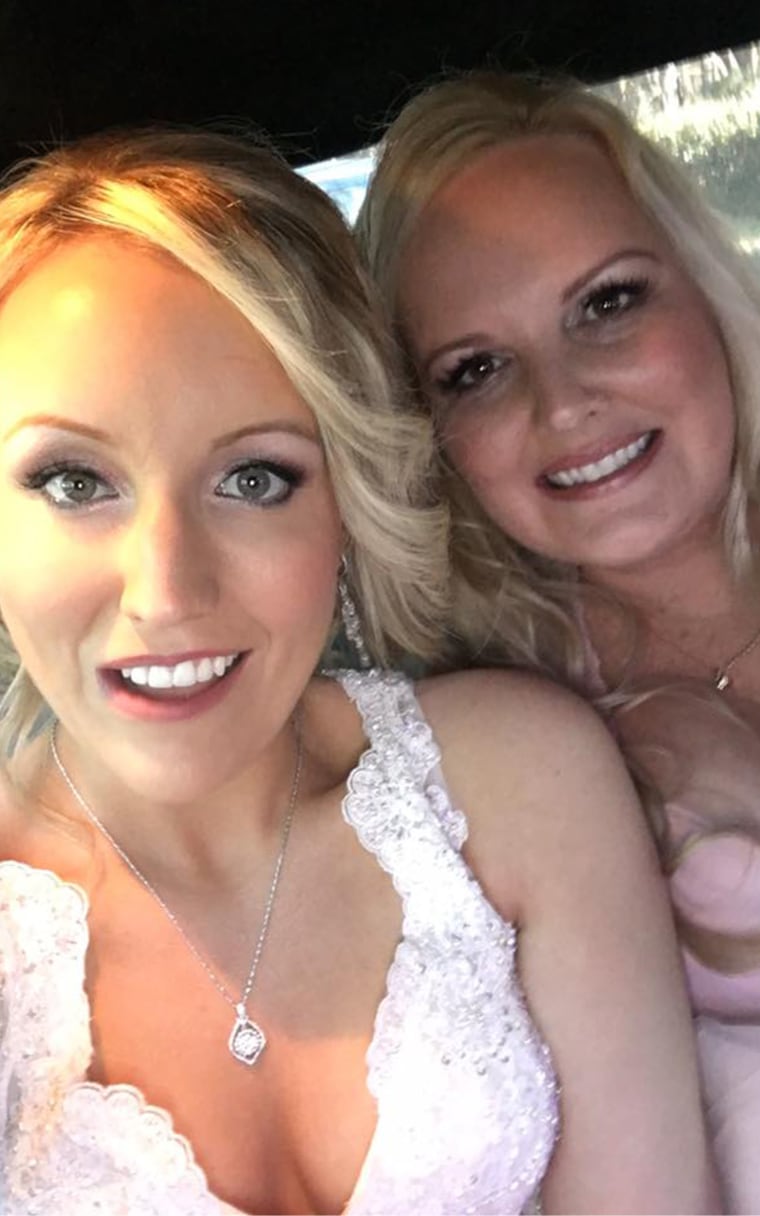 The couple's wedding was attended by most of the police officers, EMTs, firemen and doctors who worked with Dohme through the most traumatic experience in her life. That includes her best friend and bridesmaid: the police officer who found her.
She couldn't have asked for better guests on her big day.