The widow of the Nevada teacher who was killed while protecting his students from an armed classmate last week offered comforting words to the parents of the shooter, saying the motives behind their son's crime aren't important to her.
"Knowing why to me doesn't matter. My husband laid down his life doing what he loved to do, and protecting the ones he loved," Sharon Landsberry told NBC's Joe Fryer in a segment that aired Wednesday on TODAY. "That family is going to grieve just like we are."
Math teacher Mike Landsberry was fatally shot after trying to reason with a 12-year-old boy who opened fire at Sparks Middle School. The 45-year-old former Marine is being credited for buying time for other students fleeing to safety. Only two students were wounded although several dozens students were present at the time. The gunman eventually took his own life.
Sharon Landsberry said her husband, with whom she had celebrated their fifth wedding anniversary just days before the shooting, made it clear to his students he would do everything he could to protect them.
"He has told everyone that everyone he loves and cared about, he would lay down his life for them, and that's exactly what he did that day," she said.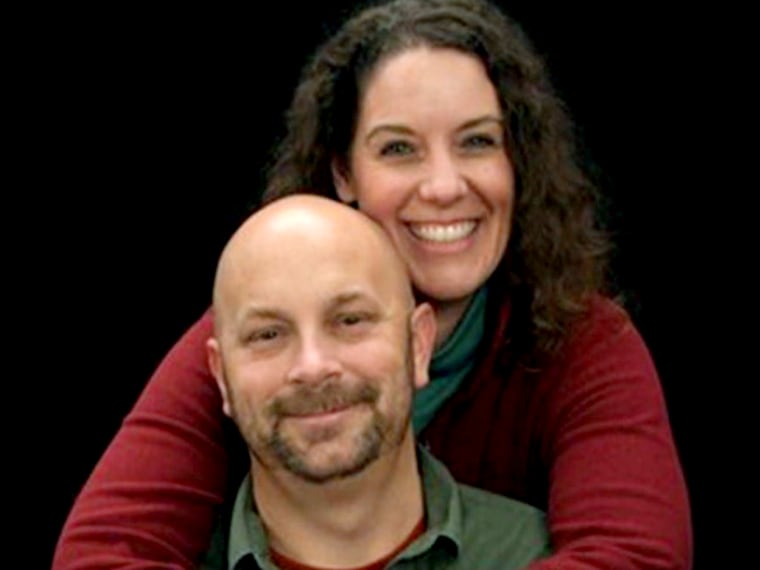 Landsberry said the tragedy has hurt everyone involved, especially the parents of the shooter.
"I'm sorry they've lost their son," she said. "And I know they're hurting. But Mr. L. loved him no matter what, and I know his family does, too."
Landsberry had two daughters for whom her husband served as a second father.
"He is my my stepfather but to me he's my dad," Alisa Cook said, choking up with tears. "And he loved me and my sister so much."
Mike Landsberry had inspired his other stepdaughter to join the military, the family said. She graduated from Navy recruit training just four days after the shooting.
Sharon Landsberry said she and her husband exchanged "I love you's" before her husband left for work the morning of the shooting. She said it was important for her to speak out about her husband because of everything he stood for.
"I wanted everyone to know how much he loved his country, his family, his students," she said.