1. Norwegian comedians Bard and Vegard Ylvisaker, who make up the pop duo Ylvis, performed their hit song "The Fox (What Does the Fox Say?)" on the plaza Friday morning, clad in fox ears and furry suits. The brothers told TODAY that they never imagined the video would be such a viral success, with more than 108 million views on YouTube. Rather, it was an "anti-hit" that "backfired."

What's next for the brothers? "Wolf," Bard joked.
And, breaking news, Bard and Vegard actually told Tamron Hall what the fox is saying with those crazy sounds.
2. The real Capt. Richard Phillips, who was kidnapped by Somali pirates while captaining a merchant ship in 2009, talked with Matt Lauer about life since the piracy and gave the upcoming movie that depicts his experiences two thumbs up. Phillips also shared the two pieces of advice that he offered the film's star, Tom Hanks. 

"When I met him, I told him, if he is going to play me he's gonna have to put on a little weight and get a little better looking," he joked. "He did neither."
3. Alarmed by the amount of homework his daughter brings home every night, author Karl Taro Greenfeld decided to experience her workload for himself, slogging through English, algebra and science assignments every night for a week.
"I came away mixed, thinking there's too much homework, but also very impressed by the work teachers and schools are trying to do," he told TODAY. Take our survey and tell us, do kids these days get too much homework?
4. As the government shutdown continues, one image has come to symbolize many citizens' frustration: A small child in a monkey costume gripping a locked gate outside of Washington's National Zoo. The photo was posted to Reddit on Thursday and has since gone viral, with some wondering whether it was staged.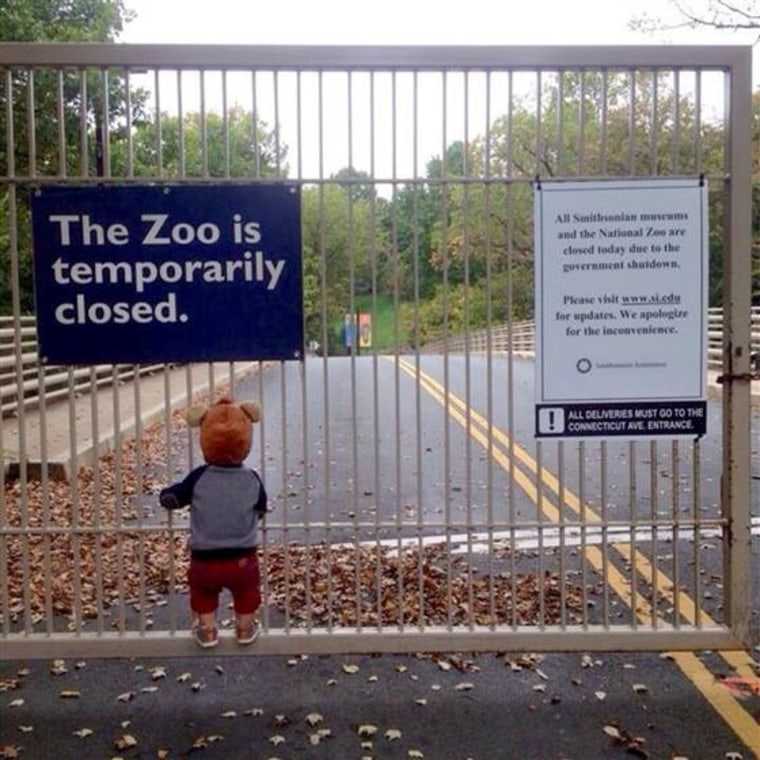 5. And speaking of photos that make an impact, photographer Steve McCurry chatted about his new book and the story behind his iconic image, "The Afghan Girl," which depicts Afghan refugee Sharbat Gula. As it happens, the famous photo almost didn't make the cover of National Geographic in 1985.
"The picture editor at the time was in favor of the picture with her hands on the face," McCurry told TODAY's Jamie Gangel. "We came within an inch of that being on the cutting room floor."
And that's TODAY's takeaway.