A pitch from three siblings with a particularly heartbreaking backstory about their 9/11 firefighter dad turned everyone in the "Shark Tank" into a teary-eyed softie.
Kaley, Christian and Keira Young pitched a product developed by their dad, a retired New York City firefighter who died earlier this year from cancer related to his recovery efforts following the Sept. 11 attack.
"It was his dream to pitch it on 'Shark Tank,'" Kaley said. "Unfortunately, he passed away before he had that chance, but we're here today to continue his legacy and make that dream a reality."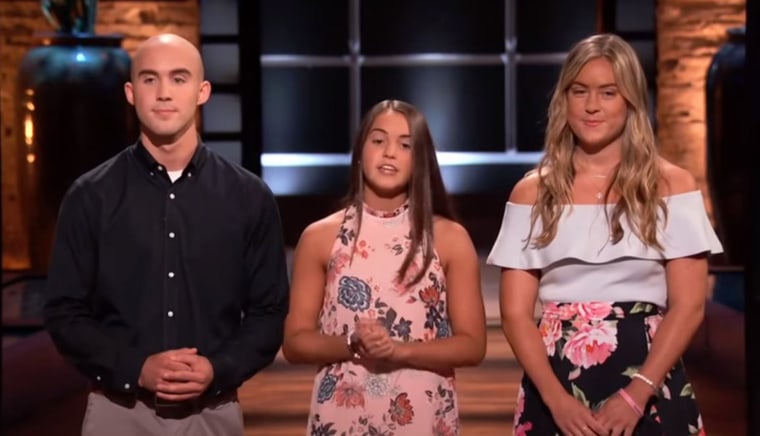 The Cup Board Pro is a cutting board that has a detachable bowl to make cleanup easier. The Young children, who are between 15 and 24, explained that their dad had just received his first prototypes when their mom was diagnosed with breast cancer.
"He put everything on hold to be by her side," Kaley said. "On Aug. 22, 2012, God called my mom home, and my dad just showed us what strength was in every moment he continued to show up."
Keith Young, who also was a two-time champion on Food Network's "Chopped," died three months before the episode was taped over the summer. His Cup Board Pro bears an insignia that honors the firefighters who died in 9/11.
"We're only able to be here because of how strong our parents were," Kaley told the judges.
The pitch led to all five sharks — Daymond John, Matt Higgins, Mark Cuban, Kevin O'Leary and Lori Greiner — to come together in rare agreement.
They jointly offered $100,000 for a 20 percent stake in the business. The group also pledged to donate all their profits to support charities supporting firefighters affected by 9/11-related illnesses.
"The story is amazing. Obviously, you have a million reasons to be proud," Cuban told the group. "Your father will live on forever through each of you and his product."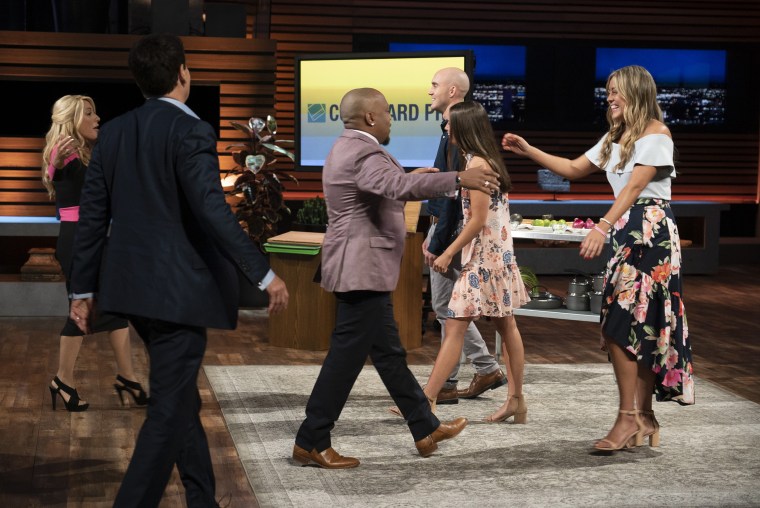 The episode left not only some of the sharks in tears, it left viewers weeping based on their social media posts.
The story also prompted consumers to help out the siblings. The Cup Board Pro quickly sold out after the episode aired Sunday.