When MichaelAnn Byrne was selected by the Make-A-Wish Foundation in August, she wished for 100 new friends, but didn't expect that a crown would come with it.
After making a moving effort to get to know the 18-year-old from Cumberland Valley, Pennsylvania, who has a rare brain disorder and cannot speak, her senior class nominated her for homecoming queen, and she won on Oct. 16.
MichaelAnn's condition is called beta-propeller protein-associated neurodegeneration. She uses a wheelchair and "talks" mainly through gestures.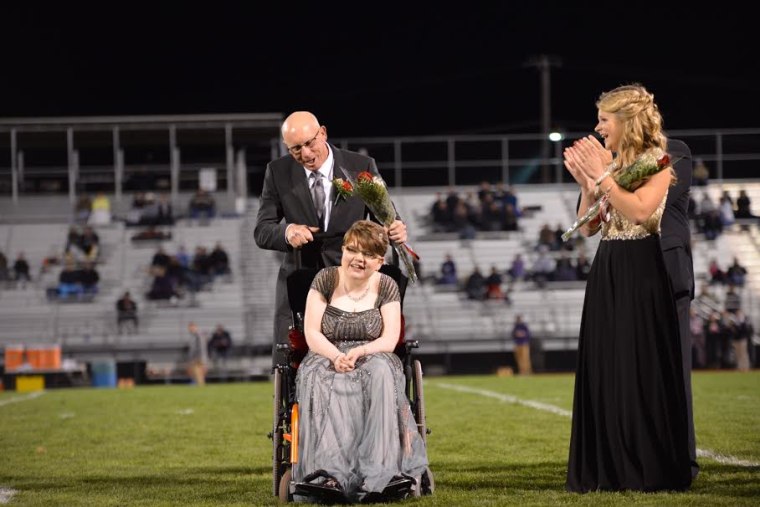 "It can be difficult being MichaelAnn's friend," Sherry Byrne, MichaelAnn's mom, told TODAY.com. "She makes weird noises and can't communicate well."
RELATED: Robert Downey Jr. dons cute costume for ill fan
To get better acquainted with her peers, MichaelAnn took a jewelry class last year, which was her first non-special ed class in high school.
"Her teacher included her and didn't act like she was just something else in the corner," Sherry said. "I think it taught the students to treat everyone with dignity and respect."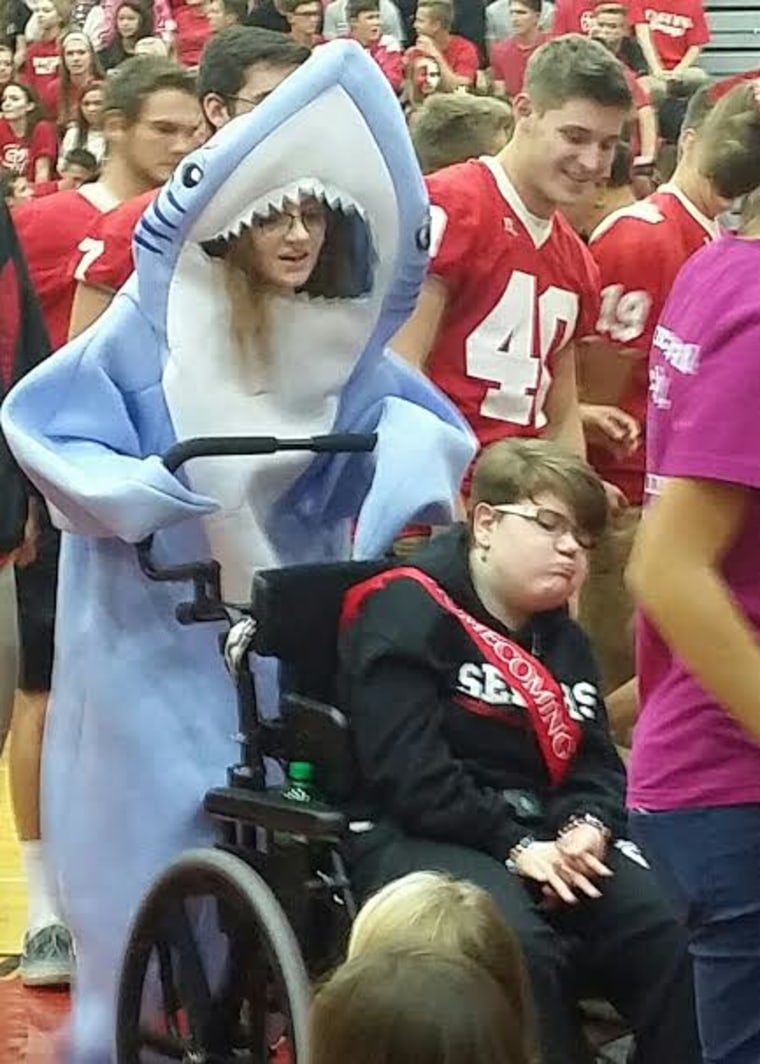 MichaelAnn made a few friends through the jewelry class, and she loved the feeling so much that she wanted to make a few more.
RELATED: Hospital fulfills sick boy's wish to become a police officer
To help turn her dream into reality, Sherry asked Brad Paisley, MichaelAnn's favorite singer, to send a message to her classmates encouraging them to get to know her.
He obliged and recorded a video that was played at a welcome back assembly the first week of school.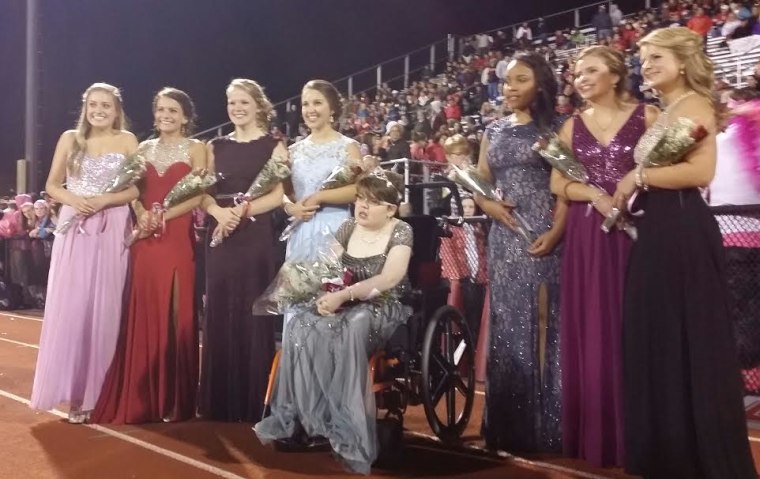 In the message, he asked MichaelAnn's classmates to make an effort to introduce themselves to her and explained how difficult it can be for someone who isn't able to speak to make new friends.
RELATED: Teen born without legs defies odds as soccer goalie
Following the assembly, everyone wanted to talk to MichaelAnn.
Two girls even asked to change their lunch so they could spend time with her.
With the help of her aide, Courtney Keller, MichaelAnn took pictures with each new friend and kept notes about new things she learned about them.
Earlier this month, Sherry got a call from the school saying her daughter had been nominated for homecoming queen after receiving scores of nominations from her schoolmates.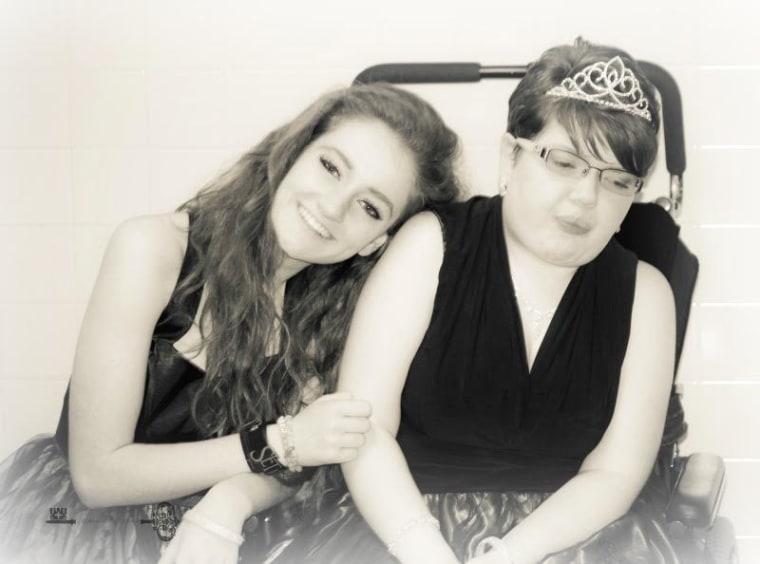 "I couldn't stop crying," Sherry said. "The tears came even harder when she actually won, but MichaelAnn was all smiles."
The day after her crowning — and still basking in her big win — MichaelAnn went to a new friend's house to get ready with a couple other girls and then headed to the dance with her date, a friend named Emily Guise.
The teen is now one of the most popular students at her high school, getting so many Facebook and Instagram requests that she can barely keep up!
"She's loving all the attention," said Sherry, who has been documenting all of her daughter's new friends on her blog.
"We'll go through her Facebook page and read aloud the comments and show her photos of what her friends are up to, she just sits there smiling. It makes me so happy to see her so happy."