Katie and Carlos Cruz are two New Jersey natives who met during a lighthearted evening of karaoke and dancing back in 2010. But a little over two years into their relationship, they were both put to the test when Superstorm Sandy rocked the area and Katie's family's home.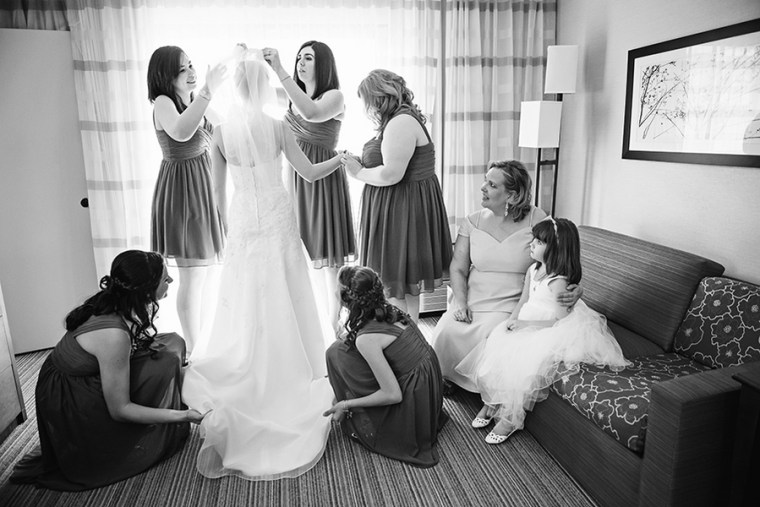 "He was my rock," says Katie, 25, an associate at Bloomingdales who is currently studying human resources at Thomas Edison University. "It was such a crazy time period," she says of the aftermath of the storm. "He was there almost every day, helping with demo, doing what he could to help out."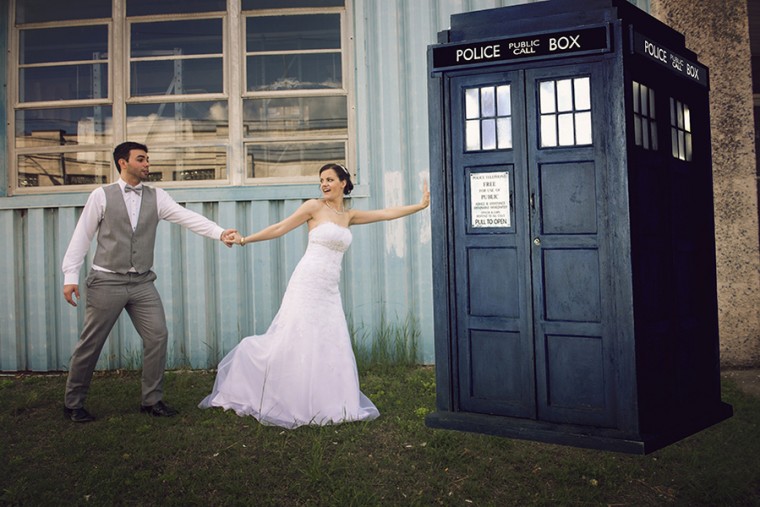 And Carlos, 24, recalled the feeling of helplessness on that fateful day in 2012 when the storm hit.
"Right when it happened, everyone was calling everyone," he says. "The network was down and I couldn't get in touch with her for a day and half. When it actually happened, there was nothing I could do. So in the aftermath you want to do as much as you can."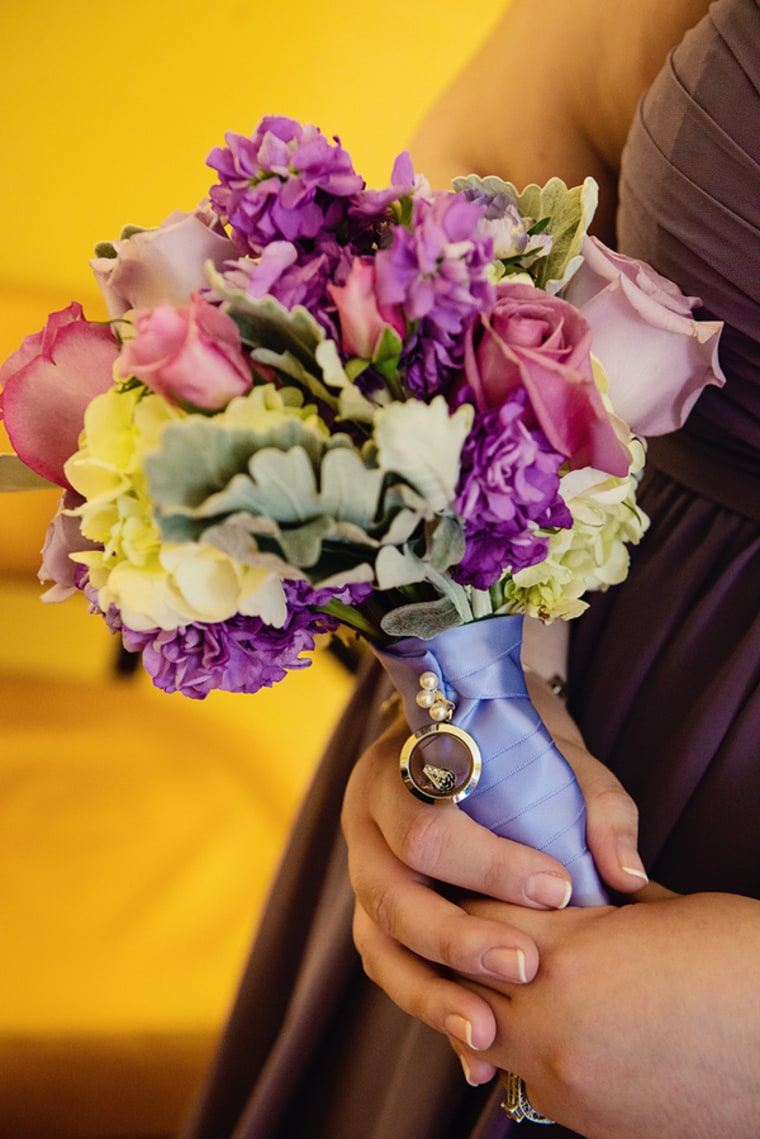 Katie remembers that Carlos and his cousin came to the house every day to help clean up the first floor, which had been completely flooded and destroyed by a broken dam near their New Jersey town.
But the harrowing experience only brought the couple closer, and while they put the pieces back together, Carlos planned his proposal.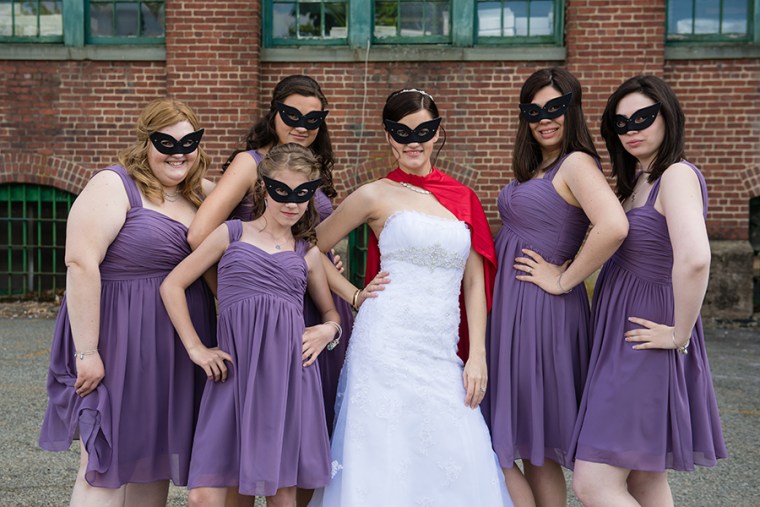 On Christmas day that same year, Katie showed up to Carlos' house to find him behind the door, down on one knee, surrounded by his entire family. Speechless at first, she soon said yes.
"He turned one of the worst years of my life into the best year," Katie says. "There were such highs and lows, it was crazy."

They took their time planning their nuptials while life got back to normal after the storm, and set the date for May 18, 2014. Unlike most brides, Katie says she never pictured her wedding a certain way: "I just always pictured marrying someone I loved."
On the day of the wedding, photographer Kathleen Hertel had a surprise for the bride and groom.

"She called me the day of the wedding and said, "if you're up for it, I have amazing idea," Katie recalls. What followed was a superhero-themed photoshoot with the wedding party.


They donned capes and masks to create a comic strip in which Carlos wins Katie from "villains" — played by the groomsmen! It was the perfect addition to the day for Carlos, who does lighting for TV and film.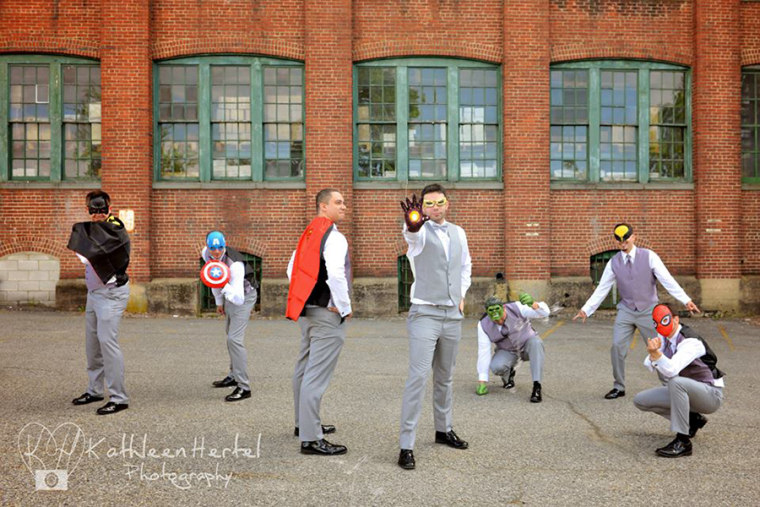 "It was a lot of fun," he says. "A majority of the bridal party was into it and interested. A lot of them are big superhero fans."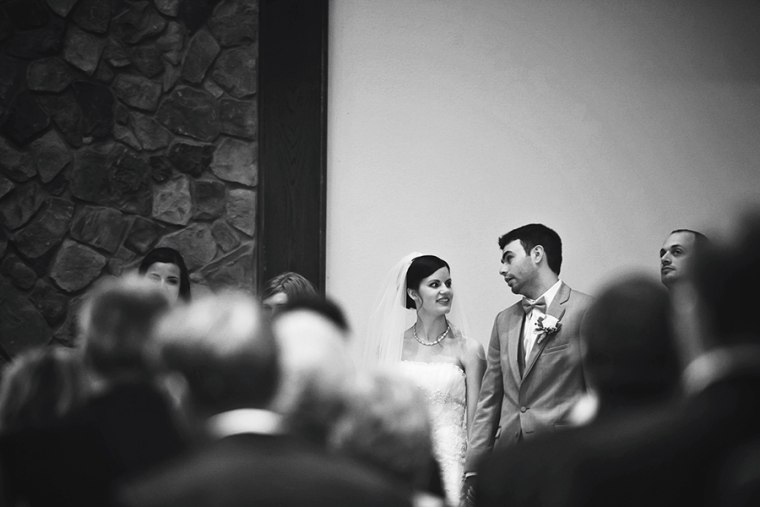 After the fun came the ceremony, which was held at St. Mary's Church. "When she was walking down the aisle, that was essentially the best part of the wedding," Carlos says.
They couple recited traditional vows, something that Katie had always dreamed of: "I thought there was something beautiful about saying the words that so many couples had recited before."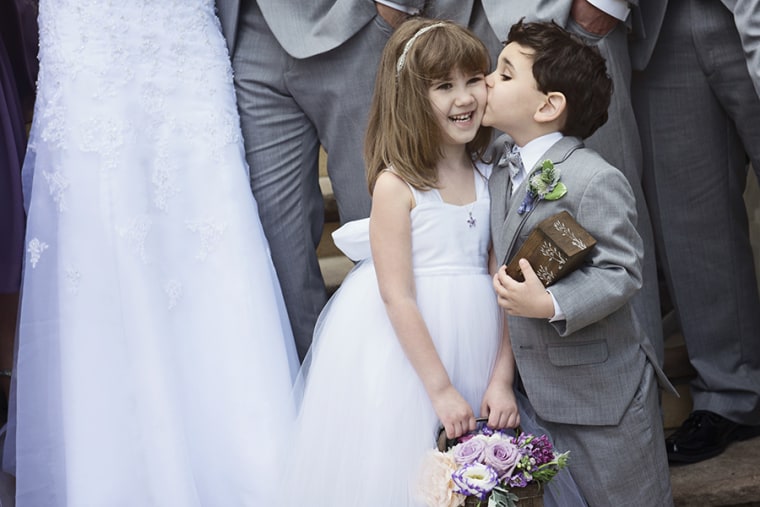 They exited the church while the band played Pharrell's "Happy" and began dancing down the aisle. Their flower girl and ring bearer followed suit, and began dancing right behind them. "It set the tone for the whole day," Carlos says.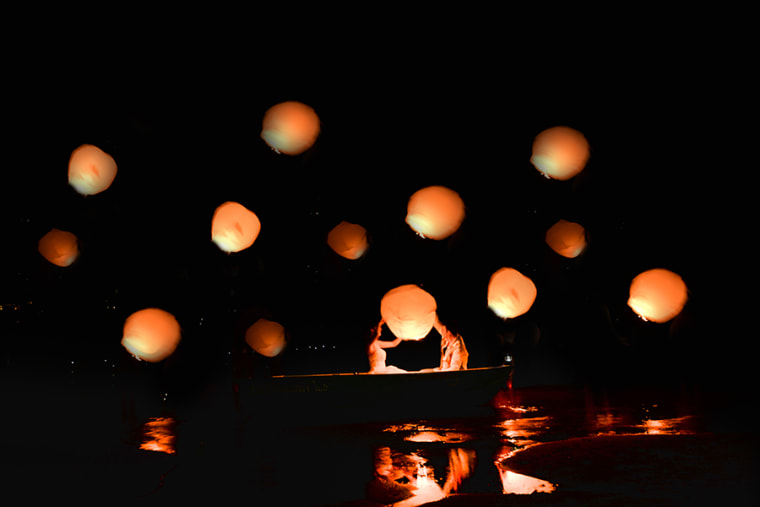 The reception was held at the Lake Valhalla Club, a waterside venue in Montville, N.J. that Katie and Carlos fell in love with. The area was adorned with twinkling lights, hung early that morning by the bride's father who is also a lighting designer. Intricate birdcage centerpieces that Katie dreamed up were expertly created by her florist, and graced the tables.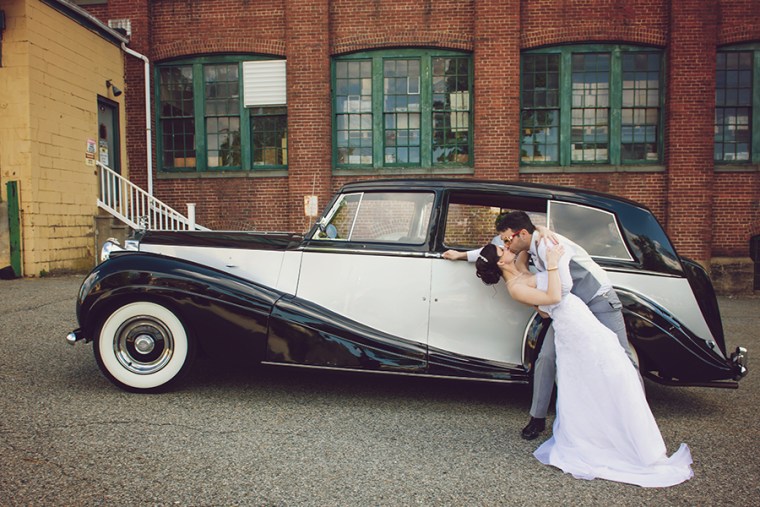 They had "an insane amount of food" and two signature cocktails, one named after a character from Pokemon and the other named for a "Doctor Who" character.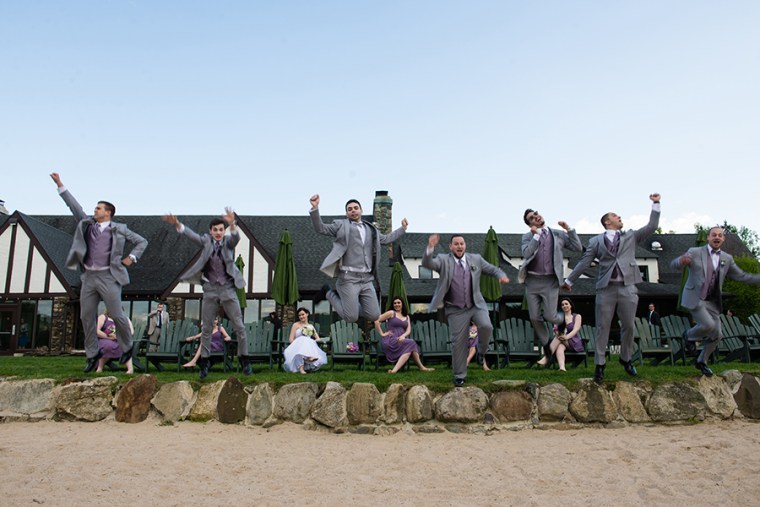 The drinks fueled a night full of dancing and spontaneous moments, including an impromptu sing-along to Extreme's "More Than Words."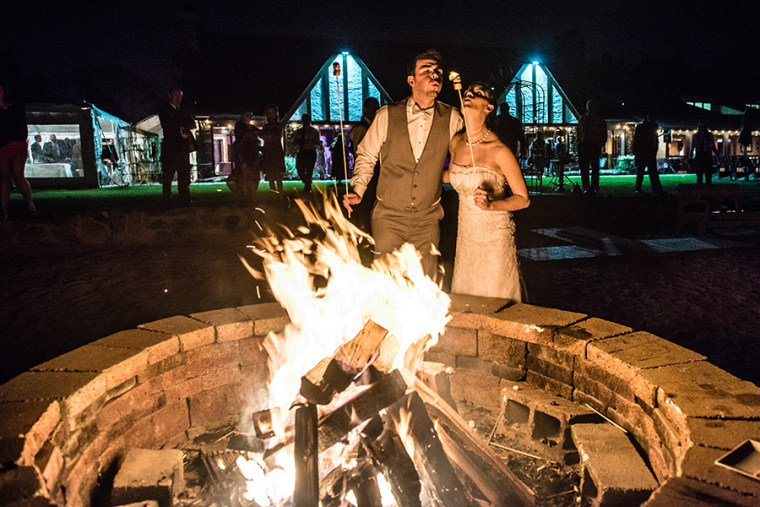 "The song came on and Carlos' sister grabbed him and they started dancing," Katie says. "My siblings took me and we started dancing, and the circle kept growing and growing. Everyone was singing the words, and me and Carlos ended up in the middle of the circle."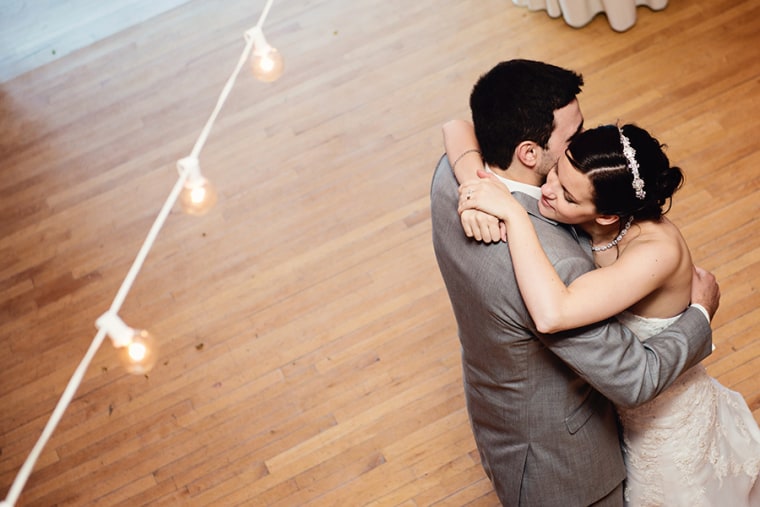 Pop hits played alongside Spanish music, while guests merengue danced, and everyone was on their feet.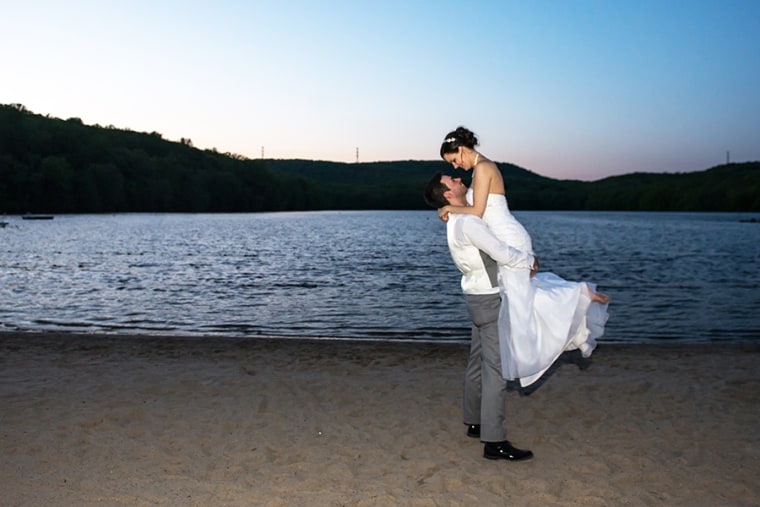 One friend remarked to Katie that you couldn't tell who was from which side because of how well everyone got along as they shared in the couple's joy, and two families became one.

After braving a storm and fighting off villains, the couple said "I do."
All photos provided by Kathleen Hertel Photography. See more TODAY real weddings here.