"Call me babe."
That was Alex Murdaugh's last text to his wife, prosecutors revealed during the second week of the double murder trial where Murdaugh, a prominent South Carolina attorney, is accused of killing his wife and youngest son.
Prosecutors alleged in court on Jan. 31 that Murdaugh sent the message, left unread, a short time after he shot and killed Margaret, or Maggie, and Paul Murdaugh on June 7, 2021. Murdaugh has pleaded not guilty to murder and weapons possession charges in the case.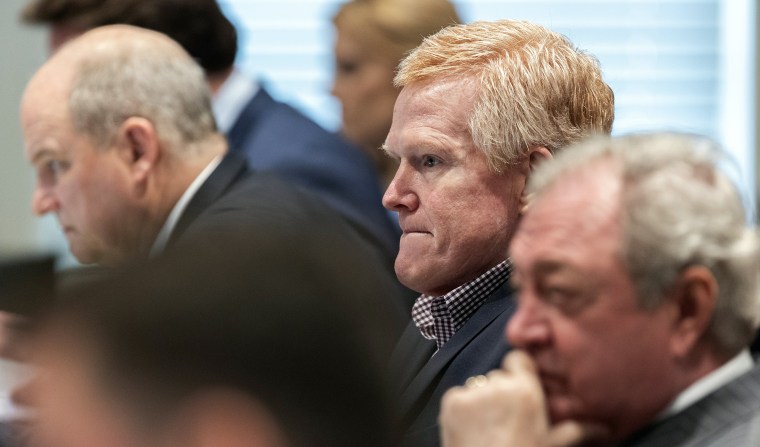 Lt. Britt Dove of the South Carolina Law Enforcement Division (SLED) testified he had processed the phones that belonged to Alex, Maggie and Paul Murdaugh.
Prosecutors asked about the camera activating on the phone for one second just after 9 p.m. on the night of the killings.
"It appears the phone's being moved and the camera's activating in the background to see if it would recognize somebody's face that would unlock it," Dove testified.
Seconds later, the phone's orientation changed, suggesting someone picked up the phone again with their hand, Dove testified.
Dove said Maggie's phone had been in airplane mode with the Wi-Fi turned off, but it had still captured device activity, including three separate calls from her husband before his final text to her.
Prosecutors and defense attorneys also honed in on a five-word phrase Murdaugh said in an interview with police three days after the slayings.
Prosecutors alleged Murdaugh said, "I did him so bad," as he discussed his slain son Paul.
However, the defense argued Murdaugh said "They did him so bad," and even played a slowed-down version of the audio recording for the jury.
Jeff Croft, a senior special agent with SLED, maintained in his testimony he heard Murdaugh say "I" in his interview with investigators.
Defense attorneys then questioned why Croft had only made a self-described "mental note" of Murdaugh's phrase if he believed it could have been a confession.
"It's definitely something we would follow up with," Croft said.
In June 2021, authorities found Maggie Murdaugh and Paul Murdaugh shot dead near dog kennels on their family property about 65 miles south of Charleston.
Alex Murdaugh, who called 911 that night, was charged with their murders over a year later, in July 2022.
Prosecutors and the defense revealed gruesome details about the crime scene in their opening statements last week.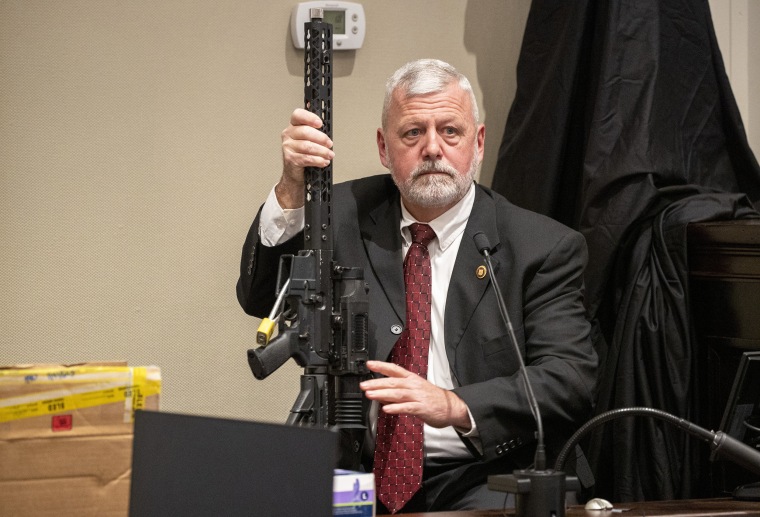 Creighton Waters, the state's lead prosecutor in the case, said Paul Murdaugh had been shot multiple times with buckshot loads from a 12-gauge shotgun, and Maggie Murdaugh had multiple gunshot wounds from a rifle.
Dick Harpootlian, an attorney for Murdaugh, said Paul had been found "laying in his own blood with his brain lying at his feet," causing his father to break down in tears.
If convicted, Murdaugh faces up to 30 years in prison.