A record number of medals will be up for grabs at the 2014 Winter Olympics in Sochi, whose organizers unveiled the "patchwork quilt'' design of the coveted hardware on Thursday.

An Olympic record of about 1,300 medals have been manufactured for the 2014 Games because 12 new events will make their debut in Sochi, including ski slopestyle, luge relay and the ski halfpipe.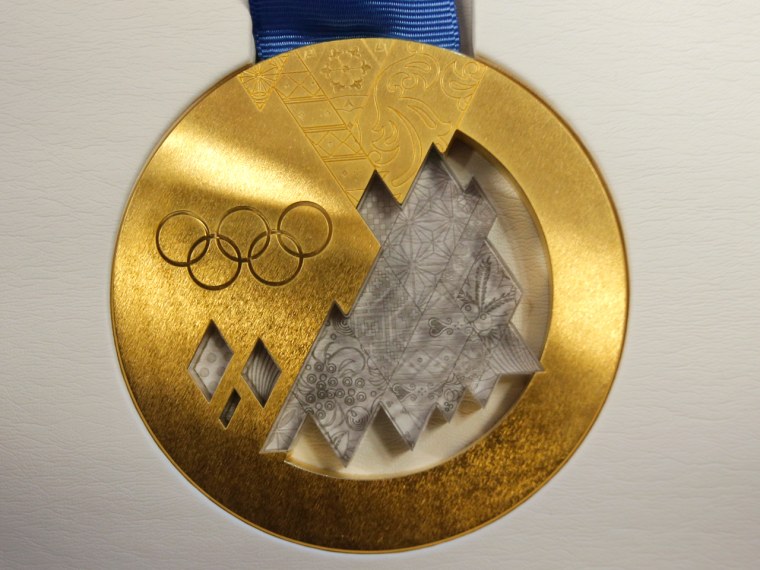 The medals feature a landscape of Sochi reflected through snowy peaks and sandy beaches, and a "patchwork quilt'' of designs from the various cultures and ethnicities of the Russian Federation. The front features the Olympic rings, while the reverse has the name of the specific competition in English. The rim of the medal has the official name of the Games in French, English and Russian.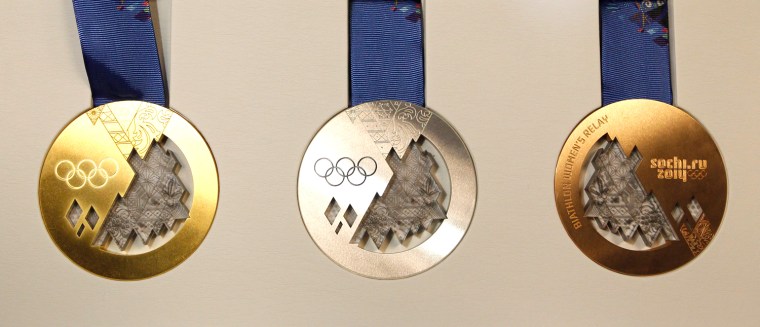 The medals weigh about 16 ounces, and each medal is 0.4-inch thick and 4 inches in diameter. Each one takes about 18 hours to make. They were created by a group of young Russian designers from the Leo Burnett advertising agency.

The host country is hoping to keep them at home after its poorest showing in history at the 2010 Vancouver Games, where Russia finished 11th and won just 15 medals total.
"We'll try to keep all these medals in Russia, especially the gold ones," Sochi organizing committee chief Dmitry Chernyshenko told reporters Thursday during the unveiling in St. Petersburg.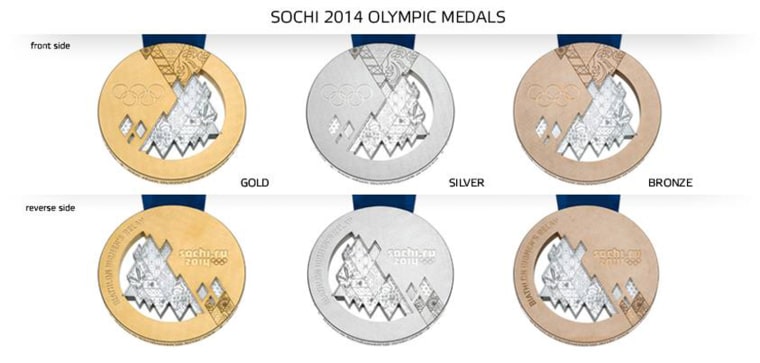 The Paralympic medals also were revealed, featuring the same mosaic of designs with the Paralympic symbol on one side and the logo of the Sochi Paralympic Winter Games and the name of the competition on the other side. There are also inscriptions in Braille on each medal for the visually impaired athletes.

The medals at the 2010 Winter Olympics in Vancouver featured aboriginal designs of an orca and a raven, and each medal had its own signature image taken from a larger artwork. A silk scarf featuring the main artwork also was awarded to each medal-winner.