Fontella Bass, whose voice soared in the 1965 hit "Rescue Me," died Wednesday at 72, her family said in a statement. 
"She was surrounded by her children and grandchildren when she was called home," the family said, thanking the singer's famiy, friends and fans for their support.
St. Louis TV station KSDK reports that Bass died of a heart attack.
Bass came from a musical family. Her mother was gospel great Martha Bass, and her brother was R&B and gospel singer David Peaston, who died in February.
"Rescue Me" topped the R&B charts for a month in 1965, reached No.4 on the pop charts, and sold over a million copies. Yet Bass' name was never as famous as that of the tune, as many assumed the song was sung by Aretha Franklin instead. The very first line in Bass' entry in the online AllMusic encyclopedia reads, "The 1965 classic "Rescue Me" is widely regarded as the greatest record Aretha Franklin never made."
Her other hits included "Don't Mess With a Good Thing" and "You'll Miss Me (When I'm Gone)," both with Bobby McClure.
Wrote one fan on the YouTube video for "Rescue Me": "Fontella Bass was one of the greatest soul / rhythm & blues vocalists of the 60's & 70's. Her voice to this day all these decades later still chills my skin each time I hear her singing. she was one of my generation's most recognized yet often mistaken singers. Rest well, goddess of soul & blues, you'll be deeply missed & remembered always darling."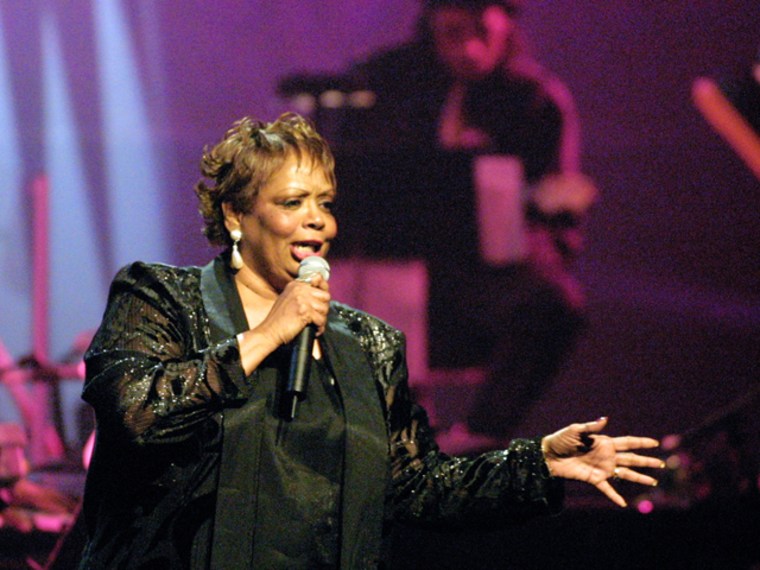 In 1993, she won a lawsuit against American Express for their use of "Rescue Me" in a 1990 commercial.
She is survived by four children.
A look back at Whitney Houston, Davy Jones, Andy Griffith and others we lost this year.
Were you a fan? Tell us on Facebook.
Related content: