"Hangover" star Zach Galifianakis is reportedly off the market, according to Celebuzz, which obtained a copy of a wedding invite for the Aug. 11 nuptials to his longtime girlfriend Quinn Lundberg.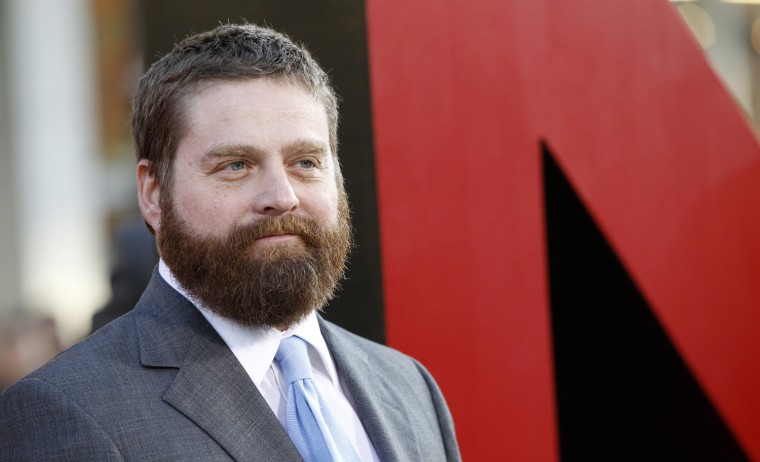 According to the site, the invites have the standard formalities, including the full names of both bride and groom: Zachary Knight Galifianakis and Mary Quinn Lundberg. But the invites weren't all business; they "included a drawing of himself and his bride-to-be. He made sure he looked like a little troll, while Quinn was a stunning tall blonde princess," Celebuzz reports.
There's no word on when exactly the couple engaged, which is not surprising considering the level of privacy Galifianakis and his girlfriend have aspired to achieve. The couple live far from Hollywood on a farm in North Carolina (referred to as "Farmageddon," in GQ). "We put some barriers up," Zach says. "We're too connected, normally. I mean, I can't believe these comics who, like, Twitter their every thought," he told the magazine.
As for wedding gifts, the couple is not going the Kardashian route, and establishing a registry for more than a hundred thousand dollars in gifts. Instead, Celebuzz reports that "the couple has asked guests to donate to the non-government organization (NGO) Growing Voices, which Lundberg co-founded."
No word on whether there will be a bachelor party.
Also in TODAY Entertainment: