Msnbc.com readers have prompted New York City officials to start checking on the welfare of Huguette Clark, the reclusive 104-year-old heiress with three empty mansions.
The inquiry into her well-being is in addition to a criminal investigation into the handling of Clark's finances launched by the Manhattan district attorney.
After msnbc.com's series of reports last week on the men handling Huguette Clark's half-billion-dollar fortune, at least 140 readers contacted Adult Protective Services, according to Rima Rivera, director of the agency's central intake unit.
"Your readers contacted us from all over the country," Rivera said. "They were saying: 'You'd better do something. This happened to my grandmother. Don't let it happen to this woman.'"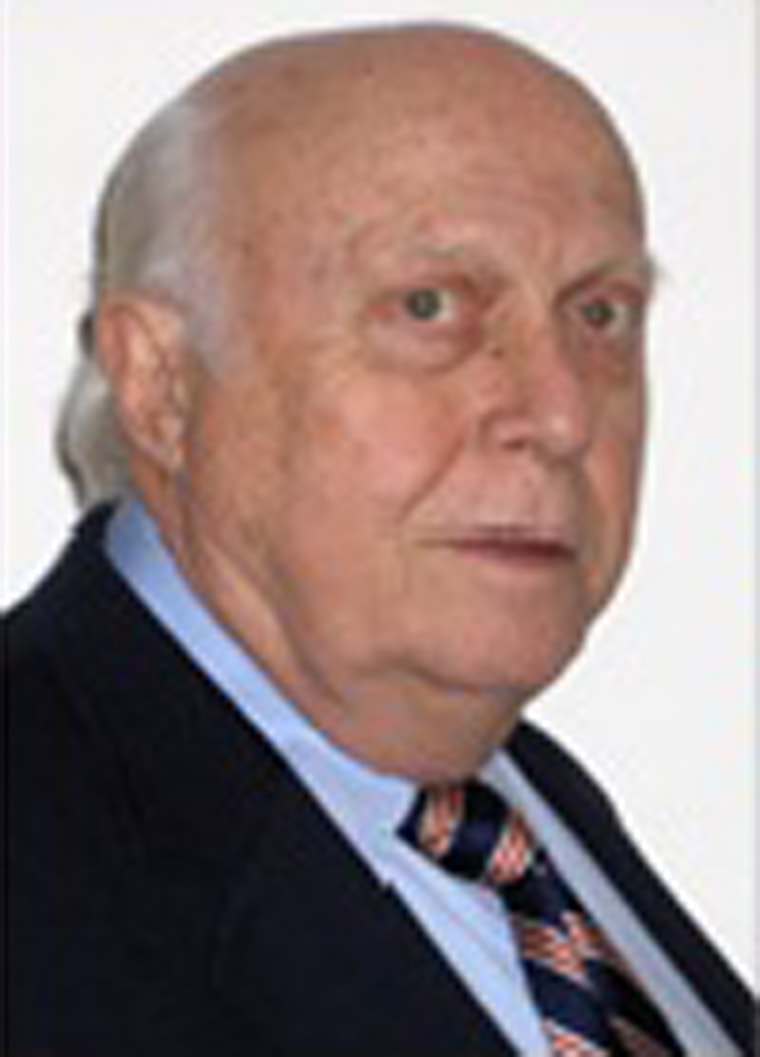 Msnbc.com reported last week that Clark's attorney and accountant became the owners of the New York City apartment of another elderly client after his last will and testament was revised six times. Attorney Wallace "Wally" Bock arranged to quietly sell Clark's Stradivarius violin for $6 million and a Renoir painting for $23.5 million, and one of her three luxury homes is on the market now for $24 million. Msnbc.com also revealed that her accountant, Irving H. Kamsler, has a criminal conviction for sending pornography to underage girls in an AOL chat room, according to court records.
'Income doesn't matter'On Monday, the agency reached out to Clark's distant relatives and the hospital where she lives. A caseworker will try to get permission to visit her in the hospital and to gather other information, Rivera said.
If that permission isn't granted, the agency could then seek a court order. The agency will evaluate her physical and mental condition and living conditions, and look for signs of abuse, neglect or financial exploitation. Adult Protective Services will work with the district attorney to share information, she said.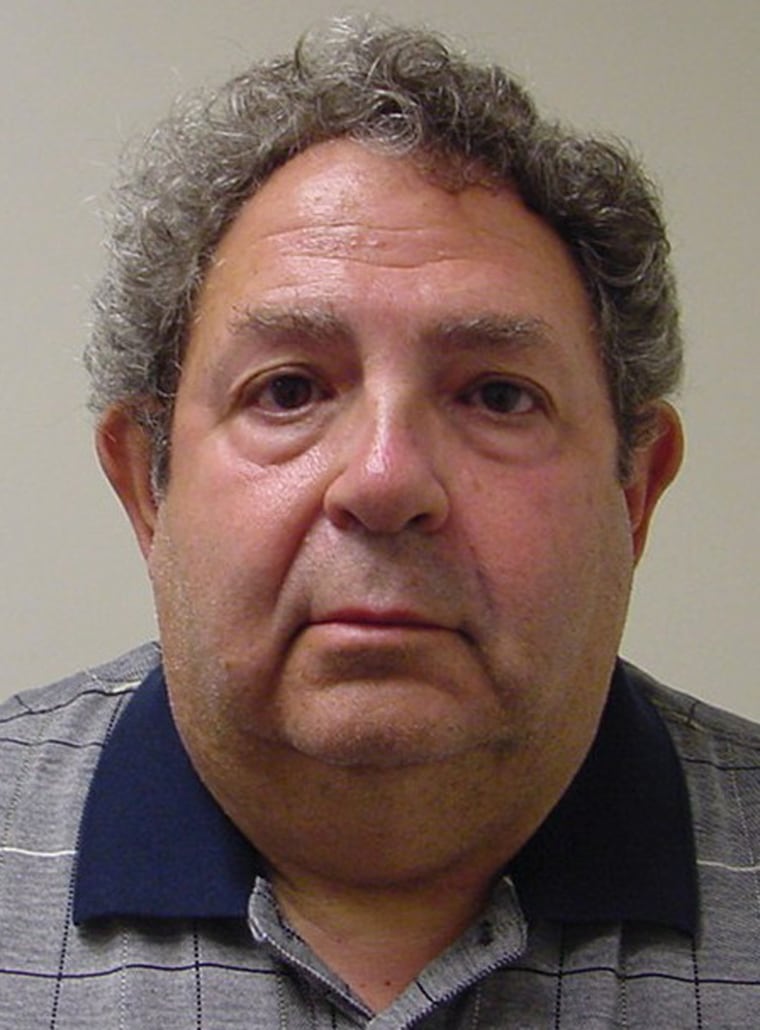 "The person's income doesn't matter," Rivera said. "Whether you're broken and homeless or you have a billion dollars, we must do what we can to make sure the elderly are not exploited."
A third front could be opened if someone asks a court to appoint a guardian to handle Clark's affairs. That person would usually be a relative, friend or financial institution, but anyone can make the request, lawyers who specialize in guardianship cases said.
Criminal investigationThe criminal inquiry is being conducted by the Elder Abuse Unit of the New York County District Attorney's Office, which investigated the finances of Brooke Astor, the society matron and heiress whose son and attorney were convicted in 2009 of siphoning $10 million from her. Astor died in 2007 at age 105, with an estate worth $131 million.
Huguette Clark's wealth is said to be roughly four times Astor's, or about $500 million. It is not known whether Clark, who has lived in New York City hospitals for at least 22 years and has no children, has signed a will.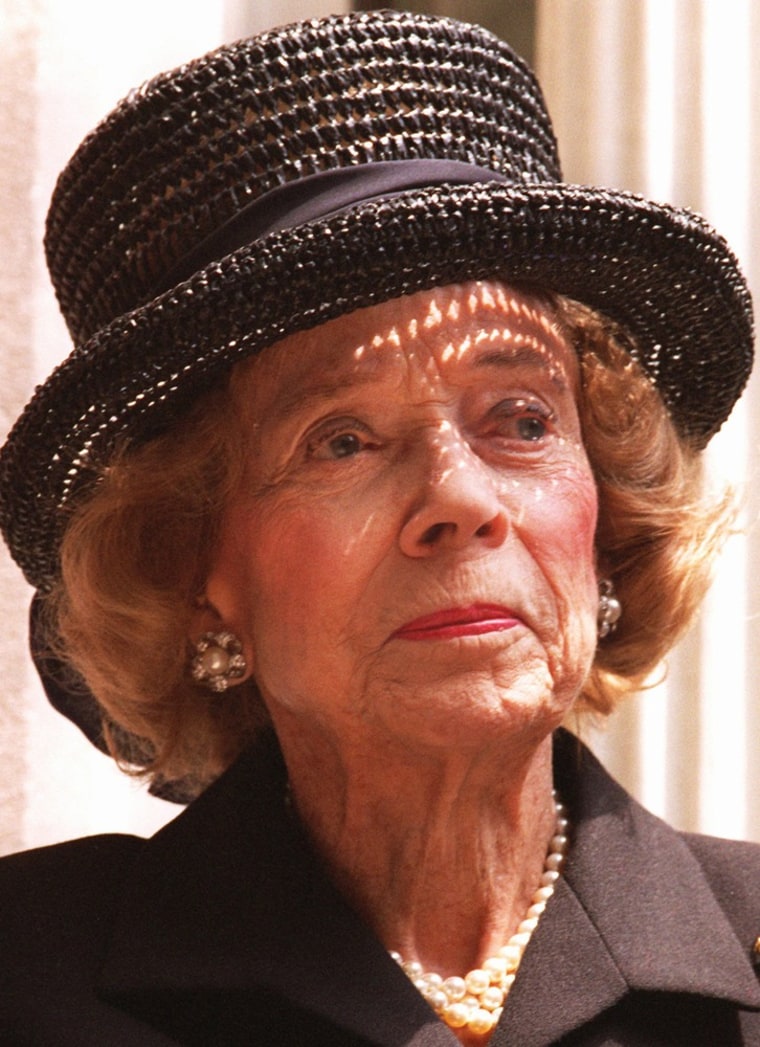 New York City detectives assigned to the office of DA Cyrus Vance Jr. are investigating the case, including the actions of Bock and Kamsler, the attorney and accountant, who control Clark's wealth and access to her hospital room.
A spokeswoman for Vance, Erin Duggan, said the office has a policy of not confirming whether an investigation is being conducted. Msnbc.com confirmed independently that detectives are making inquiries.
Empty mansionsClark's assets include more than $200 million in three unoccupied luxury homes:• A $100 million Pacific cliffside estate on 23 acres in Santa Barbara, Calif. She hasn't visited it in at least 50 years.• A country house on 52 acres in New Canaan, Conn., on the market now for $24 million. She expanded the house in 1952 but never moved in.• A massive apartment in New York City, 907 Fifth Ave. at 72nd Street, the largest apartment on that storied avenue overlooking Central Park. Her 42 rooms on two floors occupy 15,000 square feet. A real estate agent who has sold apartments in that building values Clark's at roughly $100 million. She hasn't been seen here in about 22 years.
In a series of stories since February, msnbc.com has reported that Huguette Clark has lived alone, secluding herself in her home with her French dolls and dollhouses for the past half-century and has been in hospital rooms in New York City, though her health was said to be good.
Msnbc.com also disclosed:
• Bock, 78, arranged to sell the $6 million Stradivarius violin that her mother gave her for her 50th birthday, according to the dealer who handled the sale. The buyer signed a confidentiality agreement when Clark was 95 years old, agreeing not to disclose who sold the violin for at least 10 years.
• Kamsler, 63, pleaded guilty in 2008 to sending pornography to underage girls in an AOL chat room, according to court records. He was using the AOL handle IRV1040 (as in his first name, Irving, and the IRS 1040 tax form). He also, like his client Clark, had a federal tax lien for unpaid taxes.
• The attorney and the accountant became owners of property that was signed over to them by another elderly client in New York City, according to court records. The man, who was Bock's law partner, suffered from dementia in his later years, according to his goddaughter and neighbors. Before he died, he signed over to Bock and Kamsler his New York apartment in the Dorchester, at 57th Street near Park Avenue, as well as his Mercedes and $200,000 — in addition to the $380,000 in fees they collected for managing his $4 million estate.
• Bock and Kamsler arranged to sell Clark's Renoir in 2003 for $23.5 million. Her country home in New Canaan, Conn., is on the market for $24 million.
• Access to her is tightly controlled. Relatives who tried to visit her New York hospital room have been turned away by the attorney, though one persistent half-great-niece got as far as the room where Clark was asleep. (We are not revealing the name of the hospital.)
• Kamsler is said to visit regularly. Bock told msnbc.com in January that he speaks with her frequently by phone and has met her only twice — the first of her seven attorneys to meet her face to face.
Bock and Kamsler have declined to answer questions about any of their actions.
Update: Bock told the TODAY Show that he "denies all allegations," but would not say more.
A famous fatherHuguette ("hue-GET") Marcelle Clark is the last surviving child of William Andrews Clark (1839-1925), a copper miner and U.S. senator who in his time was said to be neck and neck with John D. Rockefeller for the title of richest American. Clark made a fortune in Montana copper, banks and railroads, collected a museum full of art from Europe, and owned the land that would become Las Vegas, where Clark County is named for him.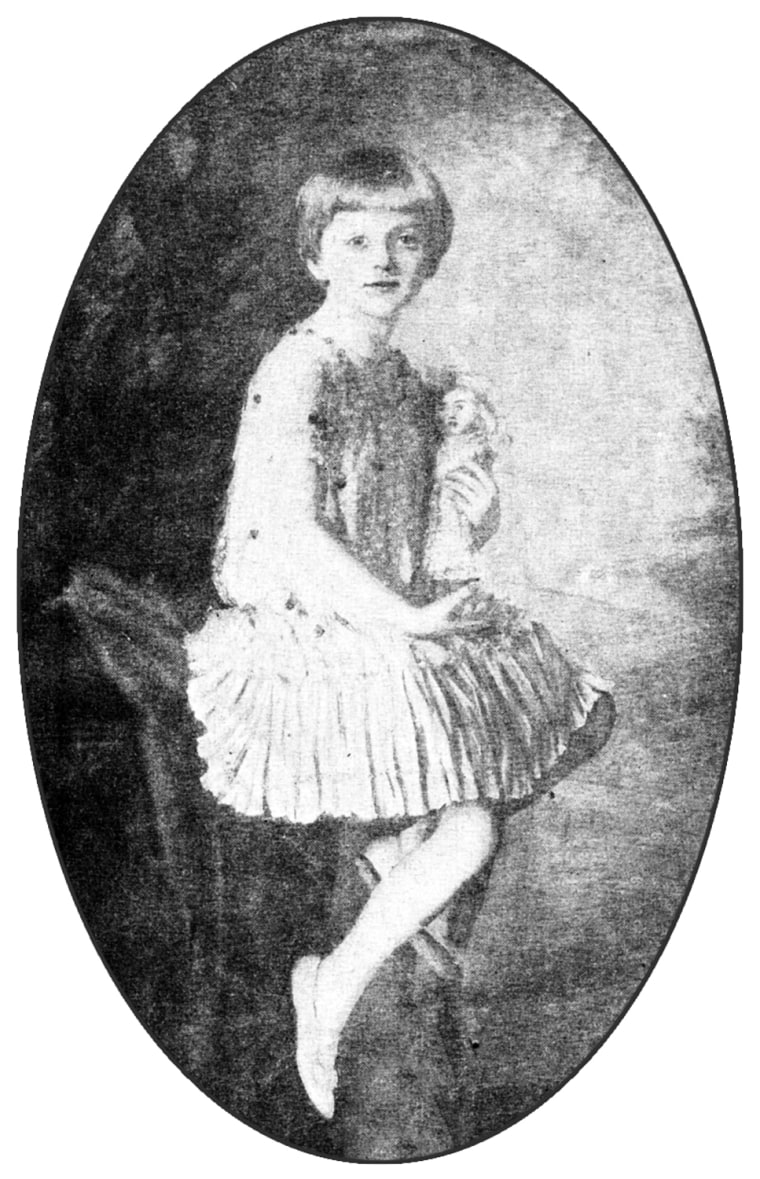 William Andrews Clark was caught in a bribery scandal during a campaign for the U.S. Senate — he was said to describe the Montana legislators this way: "I never bought a man who wasn't for sale." Though the Senate refused to seat him, he was re-elected and served one term, from 1901 to 1907, as a Democrat from Montana. During that term the widower Clark announced that he had secretly been married in Paris and had a child with his former ward, Anna, 39 years his junior. ("THEY'RE MARRIED AND HAVE A BABY," thundered one headline.) A second daughter, Huguette, was born in 1906. Her sister died at age 16, leaving her the only surviving child of this second marriage.
When Sen. Clark died in 1925, he left a gaudy 121-room house then at Fifth Avenue and 77th Street and a fortune divided among Anna, Huguette and four adult children from his first marriage. Anna died in 1963, leaving her share to Huguette.
Huguette Clark is said by relatives to be quite alert, or she was the last time anyone besides her attorney and accountant was able to speak with her by phone, some years back.
The district attorney's office has put greater emphasis on investigating and preventing crimes against the elderly since Vance, son of the former U.S. secretary of state, took office in January. The Elder Abuse Unit has been expanded under the direction of an experienced prosecutor, Elizabeth Loewy, who headed the Astor case.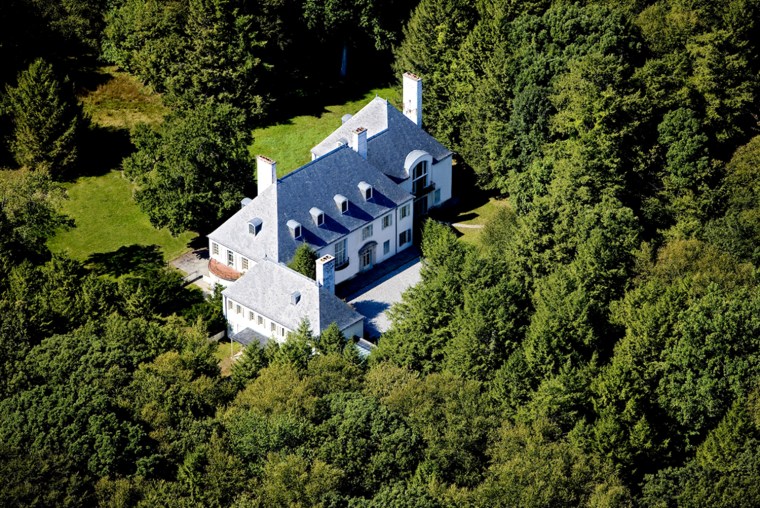 A previous clientBock drew up the wills for one of his law partners, Donald Wallace, who died in 2002 at age 76. Wallace's will — the sixth one drawn up by Bock — left his apartment to Bock and Kamsler, gave each man $100,000 and left Kamsler his Mercedes sedan. Though the co-op board refused to hand over the apartment to the two men, a change to Wallace's will left it to the attorney and accountant. In his final days, when according to his goddaughter and a neighbor he had severe dementia, Wallace was subletting his own apartment from his attorney and accountant, according to probate records in the Surrogate's Court in New York City. (.)
Bock wrote in court documents, "At no time did I ever request or suggest, directly or by implication, to DLW that he provide for me in his will," referring to Donald L. Wallace. "On the contrary, I said to him that he was being overly generous, that he had done enough for me with various gifts given over the years. He insisted however, stating that the people he named as beneficiaries in his Will were 'his family' and that is what he wanted to do."The arrest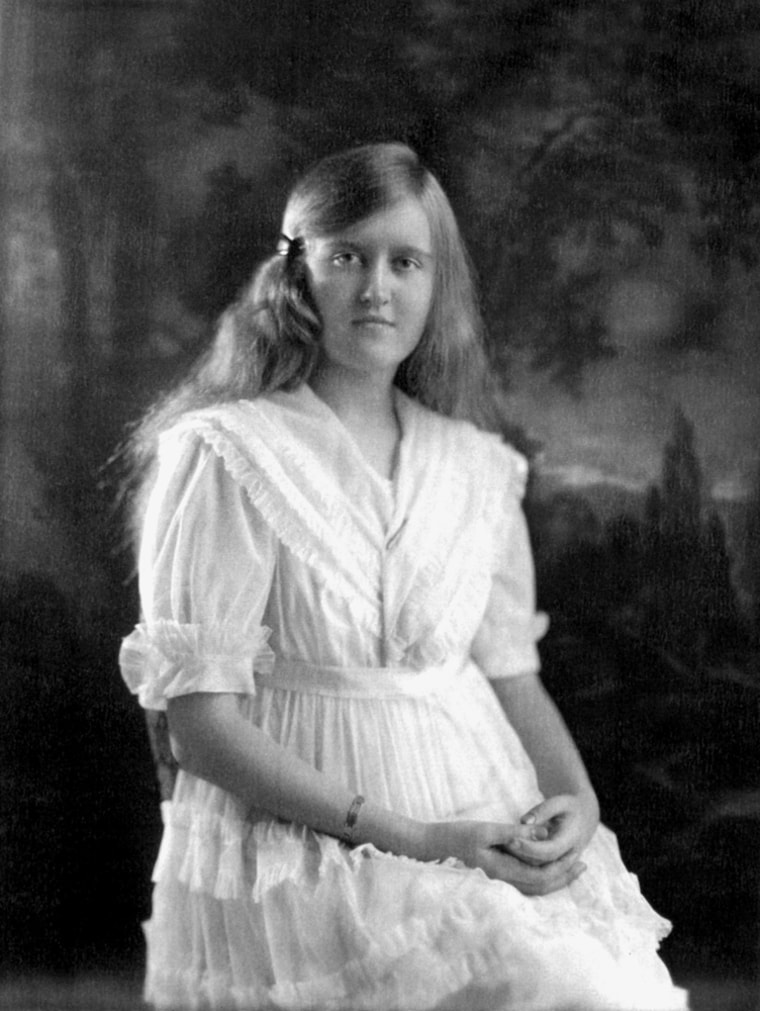 Her accountant, Kamsler, was arrested on Sept. 6, 2007, in Nassau County on Long Island in an Internet sex sting. The indictment alleged that in 2005 and 2007 he had tried to entice 13- and 15-year-old girls in an AOL chatroom to meet with him, sending them pornography and describing touching their private areas. These girls turned out to be police officers. Police said Kamsler was using the AOL handle IRV1040 (as in his first name, Irving, and the IRS 1040 tax return).Kamsler told police that he thought he was in an adult chatroom and was just "pretending" with women that they were girls. He pleaded guilty in October 2008 to all the charges: six counts of attempting to disseminate indecent material to minors in the first degree and nine counts of attempting to endanger the welfare of a child. He got no jail time, just five years of probation, a $5,000 fine, 100 hours of community service and sex-offender restrictions.IRS difficultiesProperty records in New York show Kamsler also had trouble with the IRS, with a tax lien in 2003 for $18,853, paid off three months later. Huguette Clark has had her own tax liens — four times the IRS has filed to collect taxes from her.The Stradivarius
In 2001, Clark's Stradivarius violin was sold. It is one of the most famous, known as La Pucelle, or The Virgin, because its works were unopened for more than a century after it was made by Antonio Stradivari in 1709. Huguette Clark's mother, Anna Eugenia La Chappelle Clark, gave it to her for a 50th birthday present in 1956.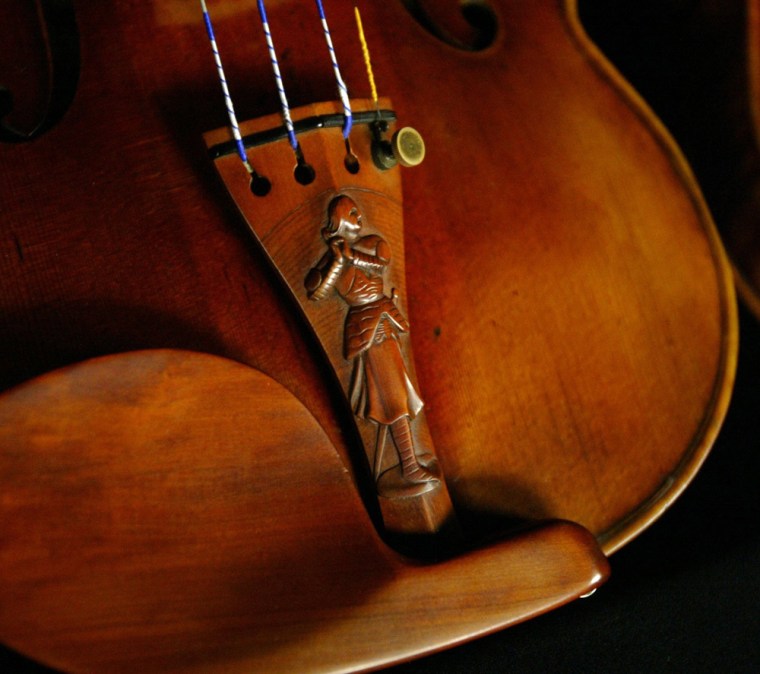 The premier violin dealer Charles Beare described it as "almost certainly the finest Stradivari that's not in a museum and certainly the best-preserved."
The first draft of the confidentiality agreement proposed by Bock was so onerous, Beare said, that it would forbid the purchaser from revealing that he owned the violin, much less who he bought it from, or even the seller's gender. He could not play it in the presence of anyone, ever.
Beare said the buyer who paid $6 million, retired software developer David Fulton, balked at those terms but agreed to a 10-year-ban on revealing the previous owner. Fulton would not comment to msnbc.com, citing the confidentiality agreement, which runs until early 2011.
The Renoir
In 2003, the year she turned 97, one of Huguette Clark's paintings was sold by Sotheby's for $23.5 million. Reports at the time said the painting came from "the estate of Huguette Clark," though she was alive.
No commentNeither Bock nor Kamsler would respond to questions about these incidents.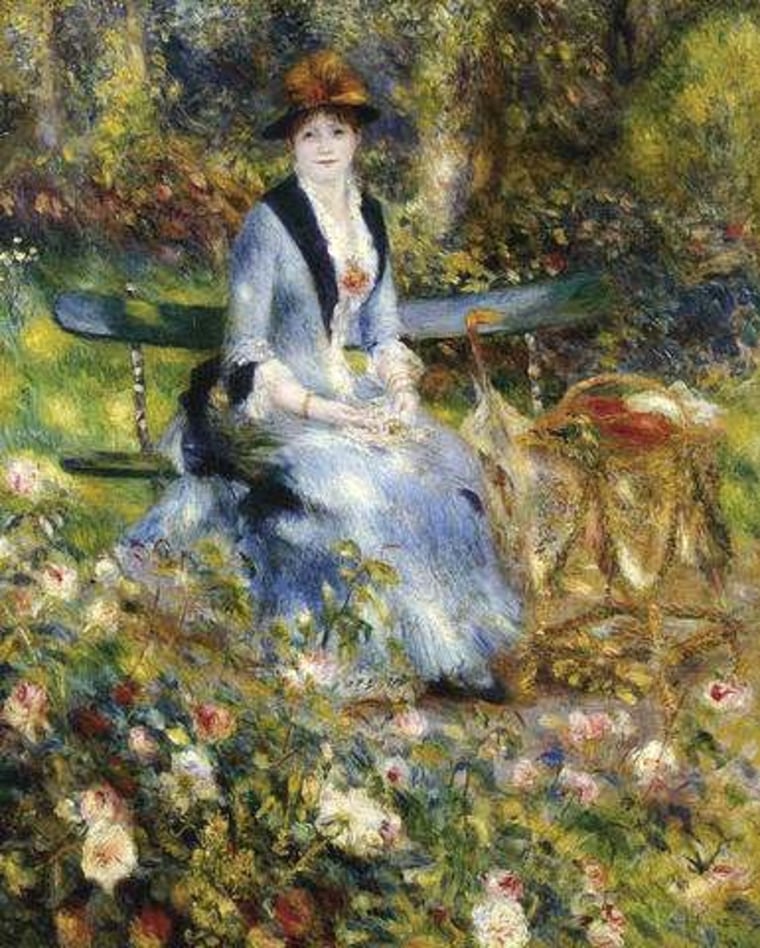 Bock, in an interview early this year at the Lexington Avenue office of the law firm of Collier, Halpern, Newberg, Nolletti & Bock, would say only that Huguette was quite a beauty in her day, that he talks to her regularly on the phone and that her mind is clear though her eyesight and hearing have dimmed with age. He also said he would not pass on to her a request for an interview and that she doesn't care about publicity or reputation. He threatened to get a judge to stop msnbc.com from printing a word about his client.
---
Related contentMore links for "The Clarks: An American story of wealth, scandal and mystery":
All of msnbc.com's reports on Huguette Clark are gathered here.
Part one of the investigative report, At 104, mysterious heiress is alone now
Part two, Who is watching Huguette's millions?
The photo narrative on Huguette Clark and her empty mansions
A PDF file for printing the photos
Notes and sources on the Clark family