/ Source: AP (Associated Press)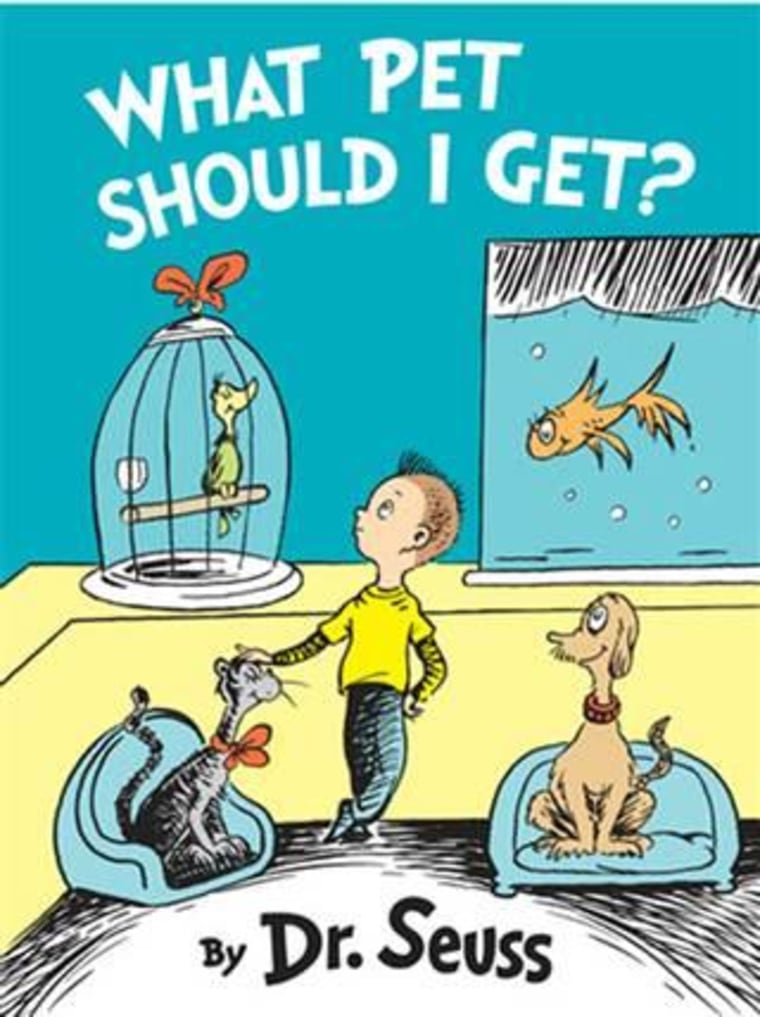 More than 20 years after his death, there is still plenty of news about Dr. Seuss.
Random House Children's Books said Wednesday it will publish a recently discovered manuscript with illustrations called "What Pet Should I Get" on July 28. The publisher plans at least two more books, based on materials found in 2013 in the author's home in La Jolla, California, by his widow and secretary.
The author whose real name was Theodor Geisel died in 1991.
Random House associate publishing director Cathy Goldsmith says "What Pet Should I Get?" was likely written between 1958 and 1962. The book features the same brother and sister seen in Dr. Seuss' 1960 classic "One Fish Two Fish Red Fish Blue Fish."
This article was originally published Feb. 18, 2015 at 10:47 a.m. ET.