Eight-year-old Shasta Groene was held for more than six weeks by a convicted sex offender who is also accused of murdering her mother, two brothers and mother's boyfriend. NBC News chief legal correspondent Dan Abrams has new details on Shasta's terrifying ordeal and why her captor had been released on bail just a few months earlier.
It's the kind of case that can change laws — so horrifying and yet seemingly so avoidable.
A violent sex offender who skipped out on bail then allegedly ambushed a family, finally killing three people and kidnapping two children ages 8 and 9.
Police say Joseph Duncan told his youngest victim that he took days to plan the crime spree. "He was driving by, he glanced over and saw her playing in the yard with her brother and noticed she was wearing her bathing suit," says Detective Brad Maskel of the Kootenai County Sheriff's Department.
Little Shasta Groene has seen things an 8-year-old should never have to see — a witness to, and victim of, multiple violent crimes.
Missing for six weeks, she was finally spotted at a Denny's restaurant near her Idaho home with convicted sex offender Joseph Duncan.
In newly released tapes, Shasta recounted her ordeal for police. "She recalled being awoken from sleep by her mother, Brenda, who asked her to come into the front of the home. This man forced her, her brother and the rest of the family into ligatures where they were secured. Shasta describes subsequently thereafter being carried from the home by Mr. Duncan as well as her brother," says Maskel.
Her mother, 13-year-old brother Slade, and mother's boyfriend Mark McKenzie were all killed. Maskel says, "Mr. Duncan actually showed Shasta a hammer, a rather large hammer that he held up. He explained to her that item is what he used."
She said Duncan took her and her 9-year-old brother to at least two camp sites in western Montana. "Shasta describes during their stay at the campsite, her and her brother both being repeatedly sexually molested," says Maskel.
Dylan Groene was found dead in a remote Montana park.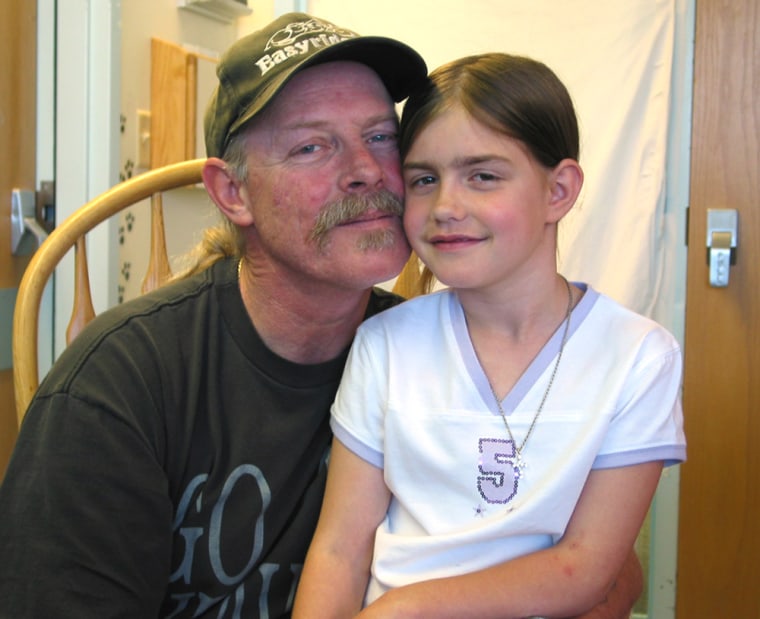 Dylan's and Shasta's dad, Steven Groene, says, "This needs to stop here. People like this should not be allowed out."
And that is the question. Why was Duncan free?
In 1980 he pled guilty to first degree rape after repeatedly raping a 14-year-old boy at gunpoint.
Duncan was later diagnosed as a dangerous sexual psychopath but still released in 1994.
He violated parole, was back in prison in 1998 and released again in 2000 after serving his full sentence.
In March of this year he was charged in Minnesota for second degree criminal sexual conduct for allegedly fondling and then attempting to fondle two boys in a playground. But he was then released on $15,000 bail.
"The purpose of bail is simply to make sure that a defendant shows up in court. The defendant voluntarily came to the courthouse," says former prosecutor Paul Pfingst.
Now both the Minnesota prosecutor and judge say they didn't know Duncan had violently raped a child in the past. "The problem is after that decision is made, sometimes the facts turn out to be different than we were told, different than anybody knew, or that the person whose behavior you're attempting to control through conditions of release is not controllable," says Sharon Hall, president of the Minnesota Judge's Association.
Still many are asking, shouldn't the prosecutor and judge have known about Duncan's violent past? They say all they knew was that he had served time for a sex offense and was now in school and working a full-time job. But his May 11 blog entry may have provided far more answers: "if the demons win, then a lot of people will be badly hurt, and they've had their way before."