Jenni Miller, the Oregon woman who was mocked by Treasury Secretary Steven Mnuchin's wife on Instagram, is speaking out, saying she was shocked that Louise Linton would go after her.
"It was really something that I would never expect someone who had ever been in the public eye to write, let alone publish in public," Miller, a registered Democrat and 45-year-old mother of three, told NBC.
The drama started on Monday when Linton took to Instagram to post a glamorous photo of her walking off a government plane during visit to Kentucky with her husband, who was on a trip touting tax reform.
She name-dropped expensive designers in the post, including Hermes, Tom Ford and Valentino.
Miller commented, "Glad we could pay for your little getaway. #deplorable."
That's when Linton hit back with a lengthy post.
"Cute! Aw!!! Did you think this was a personal trip?! Adorable! Do you think the US govt paid for our honeymoon or personal travel?! Lololol," wrote Linton, a Scottish actress. "Have you given more to the economy than me and my husband? Either as an individual earner in taxes OR in self sacrifice to your country?" I'm pretty sure we paid more taxes toward our day 'trip' than you did. Pretty sure the amount we sacrifice per year is a lot more than you'd be willing to sacrifice if the choice was yours."
She added, "You're adorably out of touch. Thanks for the passive aggressive nasty comment. Your kids look very cute. Your life looks cute. I know you're mad but deep down you're really nice and so am I. Sending me passive aggressive Instagram comments isn't going to make life feel better. Maybe a nice message, one filled with wisdom and humanity would get more traction. Have a pleasant evening. Go chill out and watch the new game of thrones. It's fab."
Linton has since apologized for her post through a publicist. And a spokesman for the Treasury Department said, "The Mnuchins are reimbursing the government for [Linton's] travel and she receives no compensation for products she mentions."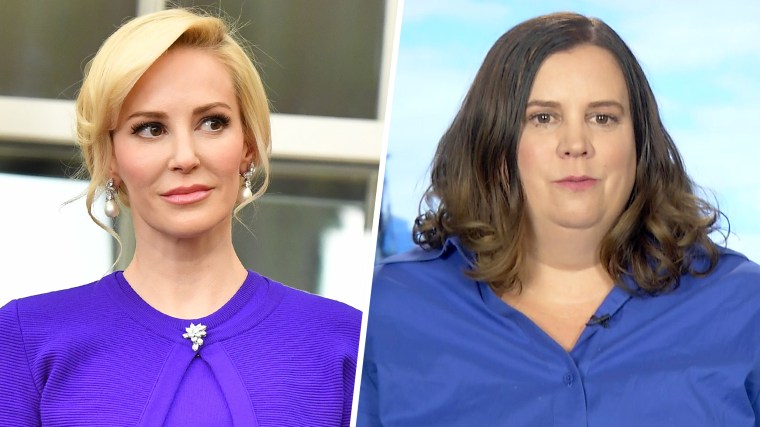 Miller said she hopes others will learn from Linton's actions.
"Maybe others will look at this storm that happened as a result of her words and realize that those types of behaviors are not okay," she said.
Miller also seems to be using the newfound attention to raise money for a friend who recently had a stroke.
On Tuesday, she posted a link to a fundraising page on her Instagram page — tagging Linton—and asking her followers to donate. On Wednesday, the effort had raised more than $14,000.