Making ends meet during training has often been almost as big a challenge as preparing for the Olympics for many athletes, but now there is a new way for them to generate much-needed dollars.

Those without sponsorship money usually rely on a stipend from the United States Olympic Committee, and many also work a part-time job while training for six to eight hours a day. Given those circumstances, more and more prospective Olympians have begun to utilize a new tool — online crowd-funding sites.
Athletes create profiles on sites like GoFundMe, Indiegogo and the athlete-centric RallyMe, seeking online donations to help them make it to Sochi for the 2014 Winter Olympics. Many of the athletes on crowd-funding sites are U.S. speedskaters, bobsledders and skeleton racers, who don't have big sponsors like many of the snowboarders and skiers.
As athletes work toward making a splash in Sochi, their families often take out second mortgages or get extra jobs to help them along the way. Five or 10 years ago, the combination of the USOC stipend, a part-time job and help from family was, for many, the only formula available to pursue the dream. Now athletes have one more tool to help them get to the medal stand, and it doesn't cost them a thing to sign up.
"Let's be honest, I'm not LeBron James,'' U.S. speedskater Patrick Meek told TODAY.com. "I'm not going to have a billboard in Times Square to promote my story. Athletes can use these sites as another tool in their arsenal. It's an inexpensive way to get our stories out there and thank our sponsors. Every little bit helps."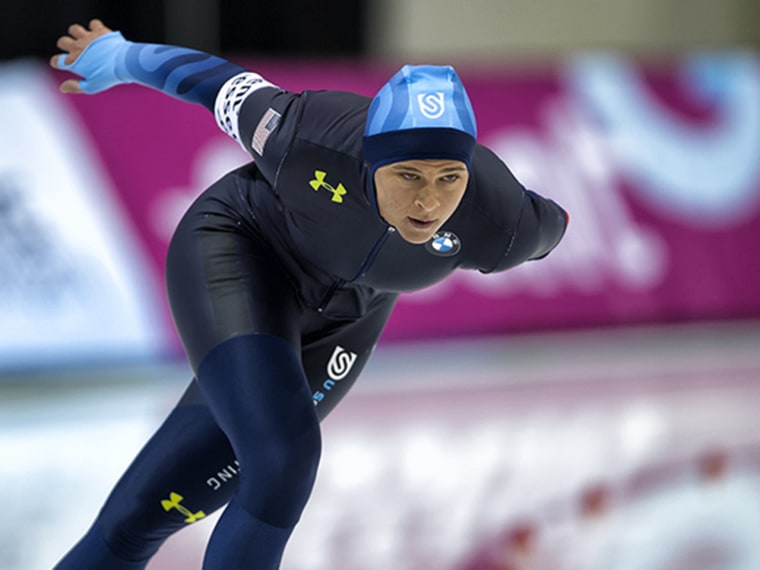 There also is more awareness of the crowd-funding option by the public. Meek created his RallyMe page just this week because people were asking if he had a place where they could donate. The sites also can make donors feel like they played a small part in an athlete's success if he or she makes it to the Games and brings home a medal.
"We're a little bit more real, and people can feel like they're part of our story,'' said Meek, who also works part-time as a valet at a hotel in Park City, Utah. "I think that's something fans today relish. You don't have to spend $10,000 on season tickets. You can spend a little on an athlete and feel like you're part of the journey. It breaks down the barrier between the athletes and the fans and creates a real connection."

Chris Creveling, who is the top-ranked U.S. male speedskater in the world, has raised $5,500 on his GoFundMe page toward his goal of $35,000. He sends autographed pictures to donors and will even visit them personally, depending on the size of the donation and his schedule. The sites also provide an easy way for supporters from athletes' hometowns to help out while they are living far from home at USOC Training Centers across the country.
"It's incredible when you get people saying, 'I skated with you growing up; here's a donation,''' Creveling told TODAY.com. "I never had the option of even speaking to them until I had my GoFundMe site in my arsenal."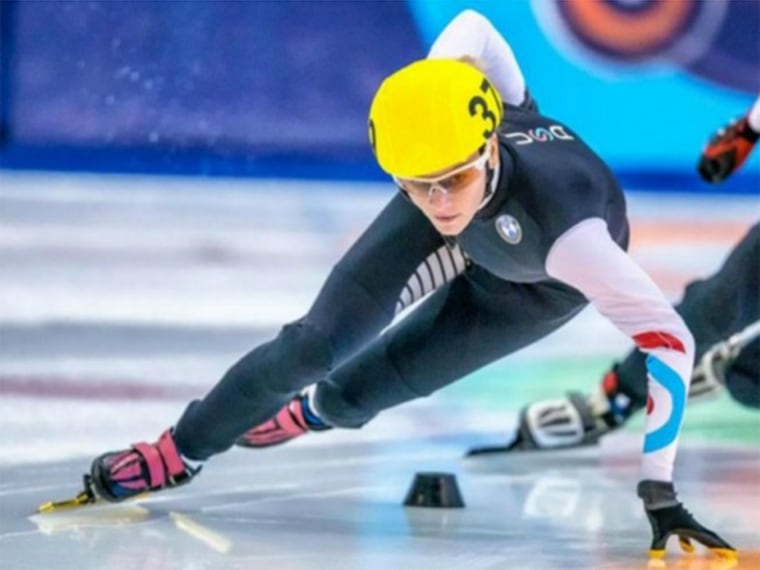 "I've had people who said they were friends with my mom from middle school in her small town of Waterloo, N.Y., who have sent me money and inspirational quotes,'' U.S. speedskater Brittany Bowe, who has a RallyMe page, told TODAY.com. "It makes you realize how small the world is and how passionate people are about helping others."

The stipends from each sport's governing body that are provided by the USOC are based on performance, so crowd-funding sites can be crucial if an athlete gets injured or has a bad year and gets his or her stipend cut. The USOC is not funded by the government, instead relying mainly on television revenue and sponsorship dollars to allocate money to the governing bodies that pays the athlete stipends.
Two-time Olympic hurdler Lolo Jones, who is trying to make the Sochi Olympics as a bobsledder, rankled some fellow bobsledders after posting a Vine video on June 17 joking about her stipend check. She shows her check for $741.84 from the U.S. Bobsled and Skeleton Federation and pretends to call her landlord, saying she's going to be a little late on the rent this month. Many Olympic hopefuls rely on stipends from around $700 to $2,000 per month.
"We're grateful for organizations like U.S. Speed Skating that try to help out athletes as much as they can, but there's just not a lot of money,'' Bowe said. "We're funded by the USOC, and we're not their only concern, so everyone is pretty much in the same boat."

As crowd-funding sites become more popular for athletes, competition between teammates for donations increases. Between GoFundMe, indiegogo and RallyMe, there are upward of 50 athletes competing for dollars from strangers. Members of the same U.S. teams are often going head-to-head for online dollars on the same sites.
"Competing against fellow teammates for crowd-funding money and sponsorships is just the reality of our daily lives,'' Meek said.
The Olympic hopefuls are also trying to level the playing field against their international competition. Unlike the situation in the U.S., most Olympic organizations in other countries are government-funded.
"The Russian skaters aren't thinking, 'Am I going to spend this money on rent or groceries?''' Creveling said. "They are thinking, 'How am I going to get this gold medal?' Having this extra money gives us the peace of mind to focus on our main goal, too."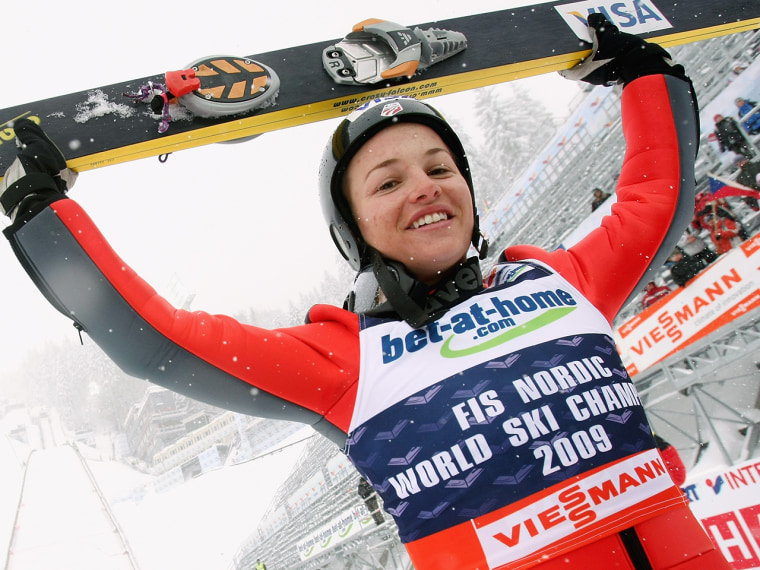 The sites also offer athletes a chance to tell the world their story. On July 3, USA Today ran a story about speedskater Emily Scott, who applied for food stamps when her stipend got cut, detailing her backstory of being raised by a single father. Before the story, she had raised $190 in two months on GoFundMe. Since the story appeared, her donations have exploded to more than $47,000.

"The support I've received from complete strangers who have been touched by my story is amazing,'' Scott told TODAY.com. "Just by reading my story, it was able to affect them enough that they felt like they wanted to help me accomplish my goals and my dream. I couldn't be happier, and I'm going to do my best to make everyone proud."
Results of crowd-funding vary. Ski jumper Lindsey Van raised $20,807 on her Rally Me site by using Facebook to spread the word and even wearing a "RallyMe'' sticker on her helmet while competing. But other athletes have had less success raising money on their pages.
"I look at it as, 'How unique is your story?''' Creveling said. "Does it do enough to spark interest in people?"
"We've become aware of how much people can make, and good for them,'' Bowe said. "If that gets them one step closer to making their dreams come true, then awesome. You can't do anything but be happy for those people. Everybody is out here trying to make their dreams come true."