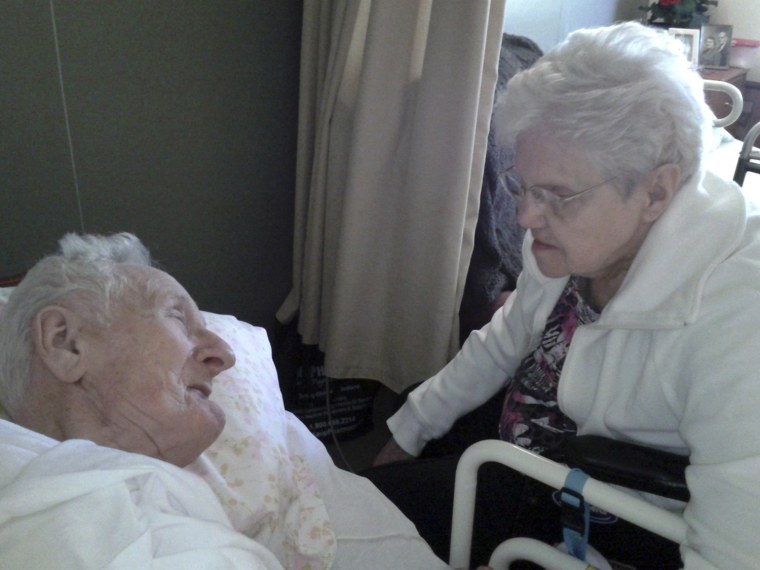 Relatives of an Ohio couple who died at a nursing home 11 hours apart on the same day said their love story's ending reflects their devotion over 65 years of marriage.
Harold and Ruth Knapke died in their shared room on Aug. 11, days before their 66th anniversary, The Dayton Daily News reported.
Their daughters said they believe their father willed himself to stay by his wife's side despite failing health until they could take the next step in their journey together. He went first — his children saw it as his "final act of love" — and she followed.
"We believe he wanted to accompany her out of this life and into the next one, and he did," daughter Margaret Knapke said.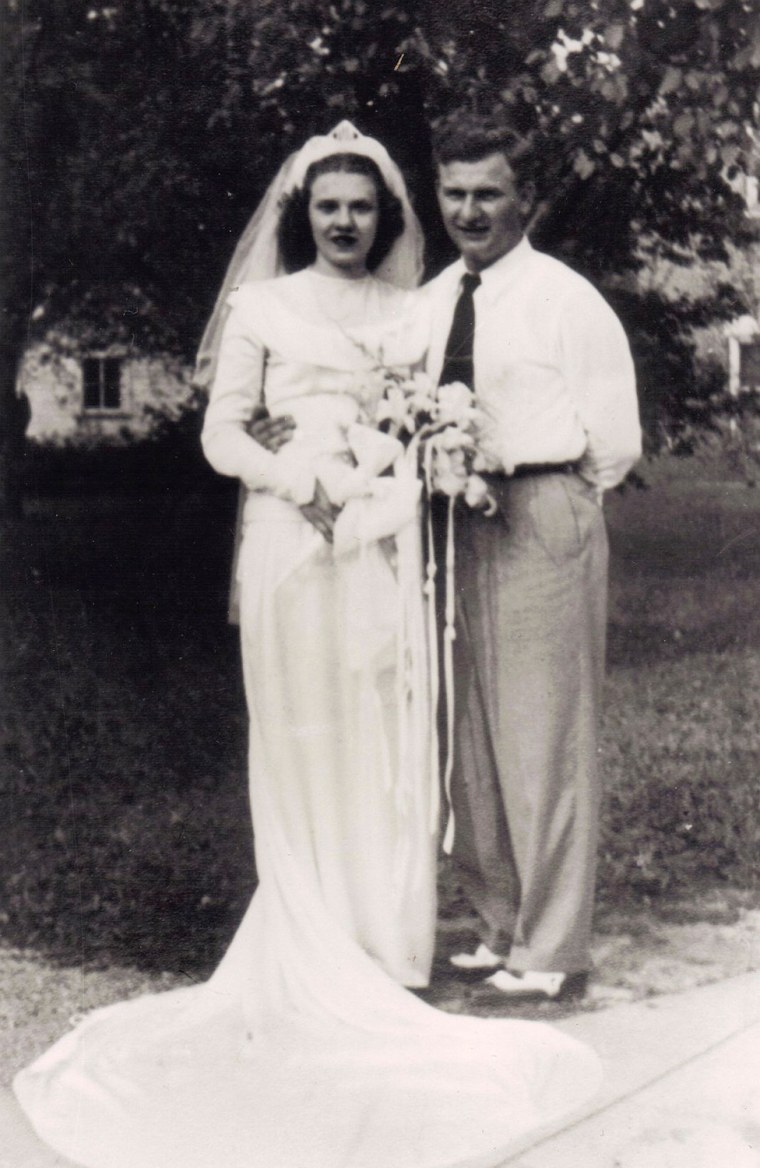 The couple had known each other as children and began their courtship as pen pals while Harold, known as "Doc," served in the Army during World War II. Ruth would later joke: "I let him chase me until I caught him!"
Her husband became a teacher, coach and athletic director at Fort Recovery Schools, the newspaper said. They raised six children while looking after each other with a devotion that didn't seem to diminish.
Lifetime of love: Couple married 75 years die a day apart
A photo taken this summer shows him lying in a bed, arm stretched through a guardrail to hold her hand, as she leans in to press the top of her head to his. When she was ailing, he blessed her each night with holy water, daughter Pat Simon said.
The Knapkes had a joint funeral Mass, with granddaughters carrying Ruth's casket and grandsons carrying Harold's casket. The cemetery procession stopped at the farm house where the couple had lived, and the current owners surprised the family by flying a flag at half-staff to honor the longtime loves.
"It is really just a love story," said Carol Romie, another daughter. "They were so committed and loyal and dedicated, they weren't going to go anywhere without the other one."