/ Source: The Associated Press
Some models are more than just pretty faces: They're successful businesswomen, parlaying their time on the catwalk into careers that show off that other important asset — their wits.
Heidi Klum, for example, is starting her fifth season Wednesday as host and executive producer of "Project Runway." That's practically her spare time considering she has her own jewelry line with Mouawad, her own skin-care line called In An Instant and, even at age 35, is one of the busiest models in the world.
She ranks 78th on the Forbes magazine list of most powerful celebrities. Also in the top 100 were Gisele Bundchen and Kate Moss, who has a clothes line with Topshop and her own fragrance with Coty.
Klum, chosen by the Accessories Council as last year's most important fashion influencer, didn't wait to begin her business empire until the sunset of her modeling career. Victoria's Secret has made her its star "angel" and she caused quite a stir with recent risque Jordache ads, but, she says, she gets the biggest thrill when she sees her brands on the street.
"When I see people wearing my pieces, it's superflattering because they spent money on it," she says.
Most models-turned-moguls go into some sort of fashion-related business because it is what they know best, but there also are role models to be found in television personality Tyra Banks and furniture designer Cindy Crawford.
Sports Illustrated swimsuit pinup girl (and fellow Victoria's Secret angel) Marisa Miller takes inspiration from the catwalkers who came before her: "I'm definitely thinking that far in advance. ... First you become a spokesperson and then you can branch out as you become a personality and, as people know your name, you can do more things."
Miller launches her first design project, a partnership with shoe brand Vans, this week.
A glimpse at some models proving a head for business:
Kathy Ireland
Kathy Ireland was selling painted rocks from a wagon and delivering newspapers long before she became a fixture in front of the cameras. "I entered the modeling business as an entrepreneur and businesswoman," she says.
When she was 11, the New Year's Day newspaper was extra heavy and she struggled to peddle her bike and bag full of papers up a hill. A man yelled to her that it was a boy's job and that she should give up. "That man taught me a lot about business — I didn't quit — and that was the foundation of how I learned to under-promise and over-deliver."
Kathy Ireland Worldwide, a company she began in 1993 with a collection of socks for manufacturer Moretz, now has more than 15,000 products sold in 28 countries, mostly in home design and apparel.
"I had closed the door on modeling, but then this small business asked me to model their socks. I didn't want to do that, but I thought it could be a good place to start my business."
Her fame as a model might have helped open some doors, she says, but it didn't help anyone take her seriously as a CEO.
Now when she looks to hire a model, the 45-year-old Ireland says she's aware that her brand represents women of all sizes, shapes, colors and ages.
"I always knew I belonged on the other side of the camera," she says. "I would run out of poses."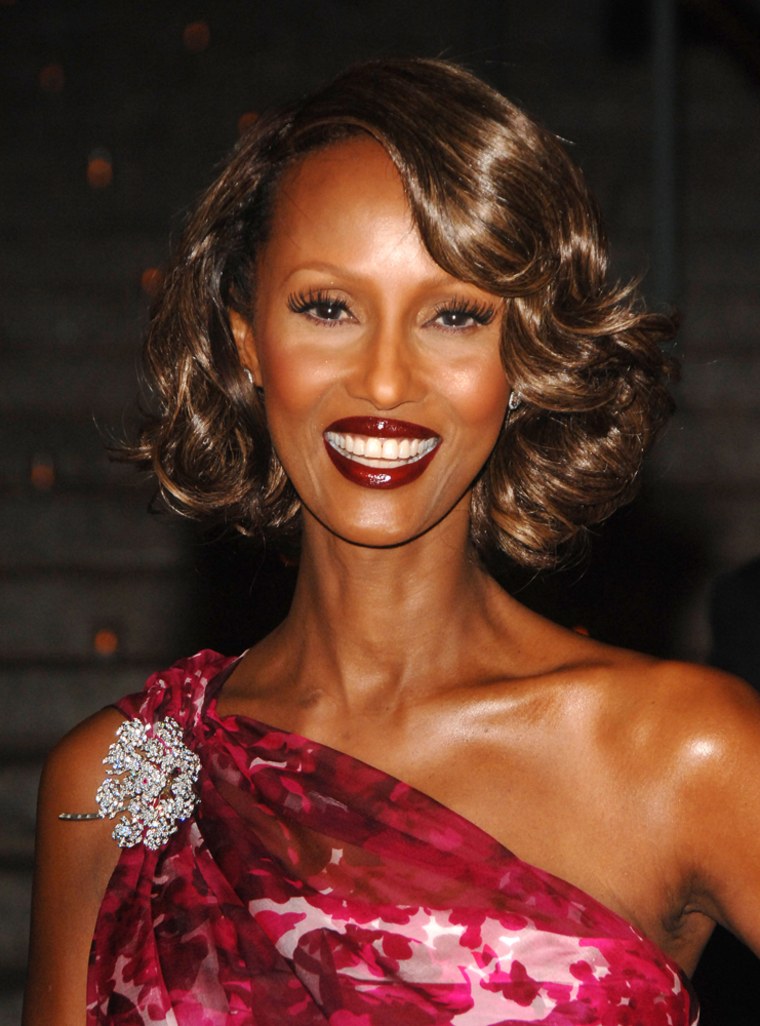 "I didn't want to tempt fate and not be prepared for the end and then find out I didn't save enough money or not be ready to do anything else. I had to figure out my next move."
The idea for her own cosmetics line was planted only three days into her life as a professional model, when a makeup artist asked her if she brought her own foundation because there wasn't one for black skin in his kit.
With that, Iman learned about lighting, budgets, magazines and sales on photo shoots and eventually incorporated all that knowledge into I-Iman Cosmetics. Last year, the 52-year-old also started a collection of accessories with the Home Shopping Network.
"Some models become photographers, makeup artists and stylists. It's like an actor becoming a director," she says. "We're not just hangers up there, we don't just sit and smile — even though it's a common misperception."
She adds: "I had to divorce myself of my modeling career to be taken seriously. I stopped going to parties and fashion shows and I would go to events with other CEOs."
Jennifer Flavin Stallone
Jennifer Flavin Stallone was a model who worked enough to pay the bills, but wasn't in the supermodel league, she says, so when she stumbled upon skin care products that were helping her clear her acne, she had the idea to join the small company and make Serious Skin Care her business.
"I wanted to sell something that I believed in, I didn't want to be pimped out in the way that I had been as a model. It felt good to work and tell people about something I believed in."
She went to HSN, which she believed was ripe for a product geared to a younger audience.
Flavin Stallone was Sylvester Stallone's girlfriend — not wife — at the time, so she had a taste of fame but was hardly a household name. HSN put her on at 2 a.m.
"It was a huge leap of faith for them to take me," says Flavin Stallone, now 39.
She brought in 5,000 units and it sold out. "The rest is history," she says, noting sales have topped $1 billion.
She never looked back at modeling. "I didn't really like being a model. A didn't live that life, I'd rather stay home and read. I was the anti-model model."
Last year, she and her husband began a second brand called Seriesse, which is a direct-sale company focused on wellness products.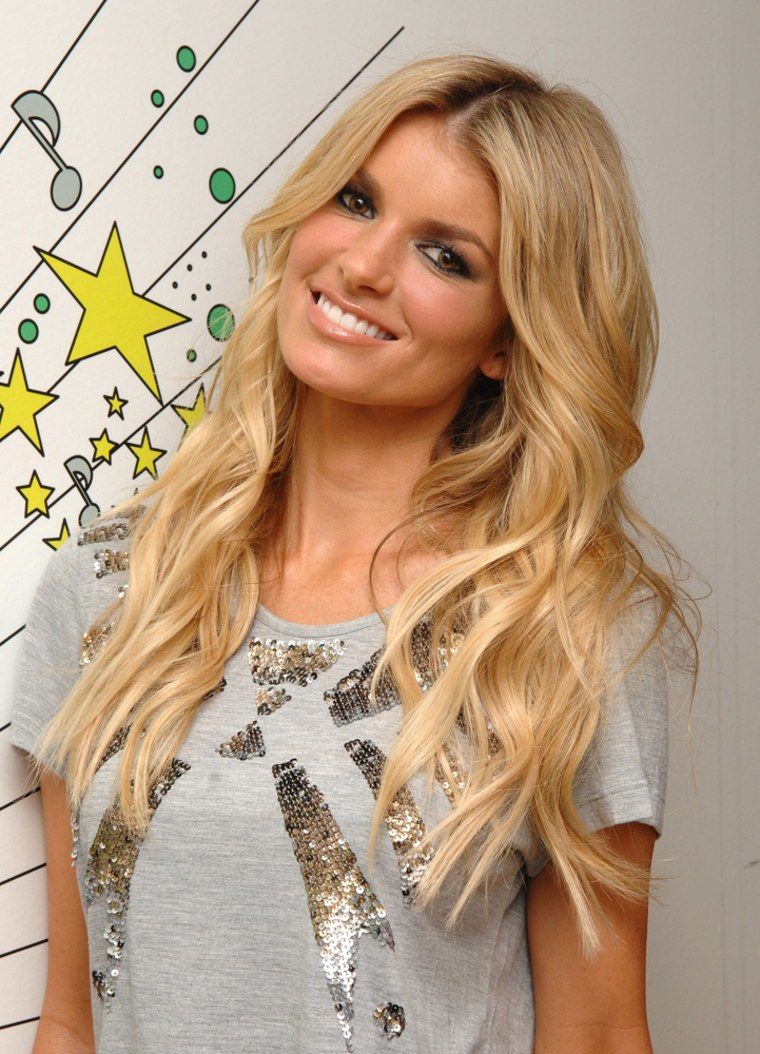 "I'm really excited. This is the first opportunity I've had to be a designer," she says.
She surely hopes it's not the last. "I'm trying to find my own little niche. ... I don't want to do anything just to do it, I want something close to my heart and have it come naturally."
A no-brainer would be swimwear, says 29-year-old Miller, an avid surfer. "Growing up in California, swimsuits are something I'm around a lot. It's my work and it's what I do in my personal life too."
Part of growing Marisa Miller as a brand will be to develop a public personality.
"I've been getting more comfortable on TV. I actually prefer it. I love taking photos but I'm the all-American girl — I love meeting people and I love being out there," Miller says. "I feel like I'm at the beginning of where I want to be."