A 25-year-old woman has been arrested in California for attempted murder and felony child abuse after a newborn baby was found abandoned in a trash can in a gas station restroom.
In a press release shared March 10, the Fullerton Police Department said they had arrested the woman after reviewing surveillance footage and vehicle information.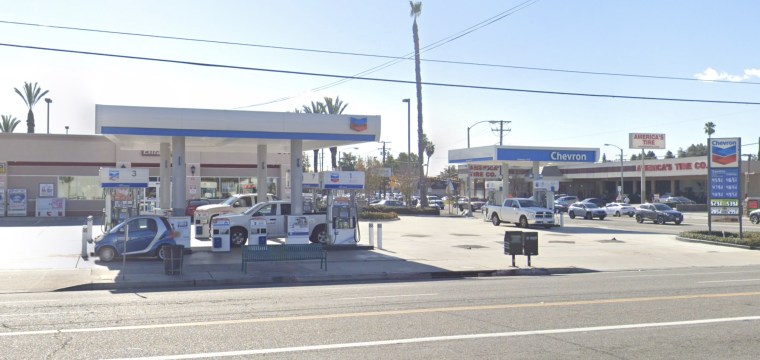 At around 3:35 p.m. March 9, officers from the Fullerton Police Department responded to a call from the service station on Orangethorpe Avenue about a baby that was found in a trash can at the establishment, according to a press release.
When fire crews arrived, they heard the newborn child crying from the trash can, KNBC, an NBC affiliate in Los Angeles, reported. The fire department then took the child to a nearby hospital to receive further medical care. The newborn was in critical but stable condition as of March 9.
TODAY.com has reached out to the Fullerton Police Department for further information on the infant's condition.
The state of California has a Safely Surrendered Baby Program, which was first created in January 2001 and signed permanently into law in January 2006. 
According to the California Department of Social Services, the law's intent is to "save lives of newborn infants at risk of abandonment by encouraging parents or persons with lawful custody to safely surrender the infant within 72 hours of birth, with no questions asked."
The law requires the baby to be taken to a designated fire station, a public or private hospital or a safe surrender site that is designated by the County Board of Supervisors.