An Illinois man was allegedly shot to death by an elderly neighbor while using a leaf blower in the yard of his own home.
William Martys, 59, was using a leaf blower in his yard at his Antioch home on April 12 when he and his next-door neighbor Ettore Lacchei, 79, began to argue, the Lake County Sheriff's Office said in a news release April 25.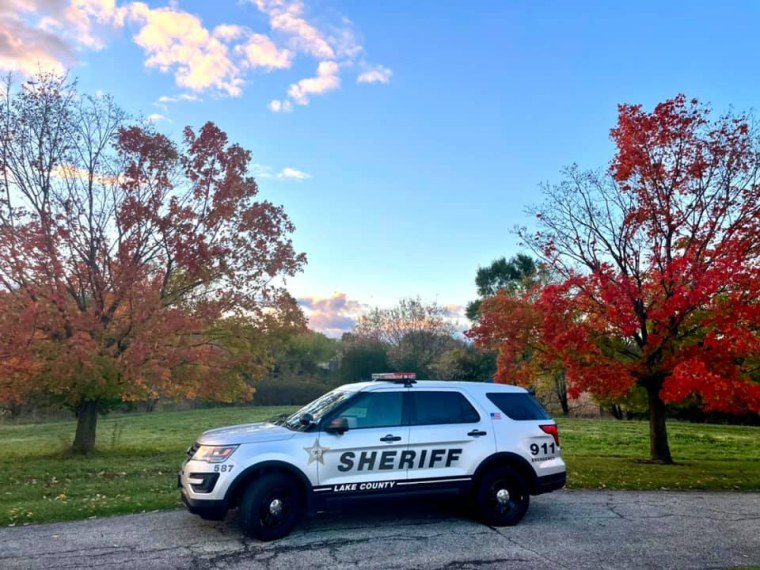 During the argument, Lacchei allegedly "shot Martys in the head," the sheriff's office said.
Detectives also recovered a "firearm likely used in the murder" near Lacchei's property line, authorities said.
On April 25, Lacchei was arrested and charged with two counts of first-degree murder, the sheriff's office said. An investigation into Martys' death found that Lacchei "had various perceived grievances" with Martys in the past.
Lacchei "remains held in the Lake County Jail pending an initial court hearing," authorities said.
His next court date is set for May 25, according to NBC News.
On April 12, deputies from the Lake County Sheriff's Office were dispatched to Martys' home in unincorporated Antioch, a village located approximately 60 miles north of Chicago, just after 7:30 p.m. after receiving a report of "an unresponsive man on a driveway."
When the deputies arrived, paramedics were already performing life-saving measures on Martys. Martys was transported to a hospital where he was pronounced dead. An autopsy conducted April 13 by the Lake County Coroner's Office found that Martys died from a gunshot wound to the head, the sheriff's office said.
"Our condolences go out to the family and friends of William Martys, who was senselessly murdered," Lake County Sheriff John D. Idleburg said in a statement.
"The members of the sheriff's office are relentless when it comes to seeking justice for victims," Idleburg continued. "The members of our Criminal Investigations Division have been working around the clock to bring Mr. Martys' murderer to justice, and I am happy Mr. Martys' family can begin the closure and healing process."