In 2010, the must-have accessory at the Winter Olympics in Vancouver was a pair of red mittens supporting Team Canada. 

The Sochi Organizing Committee is hoping the mitten craze will return in 2014, and that the rest of the world will clap it up for their teams in signature swag. Organizers decided to borrow a page from Canada and make mittens available in the colors of the flags of more than 80 nations competing in Sochi. On Wednesday, Dmitry Chernyshenko, the president of the Sochi Organizing Committee, tweeted a photo of a rainbow-colored set of mittens, writing that "4 sure they'll warm up & unite Games' fans!" 
The U.S. Olympic Committee has unveiled America's version of the mittens, which will go on sale for $14 on the committee's website on Oct. 29. Embroidered with the words "Go USA" on the palms, the mittens will be used to raise money to support U.S. athletes on their way to Russia for the Games. The USOC was able to raise $375,000 for the 2012 Summer Olympics in London through a similar effort, by selling individual stitches for $12 on an American flag that traveled with the team to England.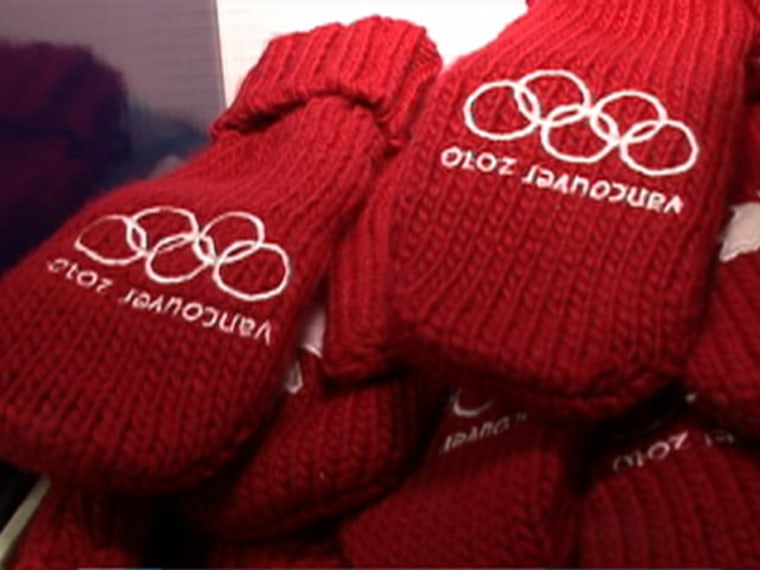 The mittens for all nations will be available in stores across Russia and will be sold in sets with a pair of white knitted gloves in which the fingers will be either dark blue, yellow, black, green or red to symbolize the five Olympic rings. 
"The Vancouver Games are remembered for their 'red mittens,' and we are proud to have found a fitting continuation to this trend,'' Mikhail Kusnirovich, head of mitten designer BOSCO Group, said in a statement. "The design of the mittens was made to reflect the peaceful history of the Games and enable fans to demonstrate loyalty for their teams." 
The red mittens in Vancouver were such a smash hit that four million pairs were sold by the end of the Games, and lines a mile long regularly formed at main Olympic merchandise store in Vancouver to buy them. The proceeds were donated to help Canadian Olympians pay for their trip to London for the 2012 Olympics.